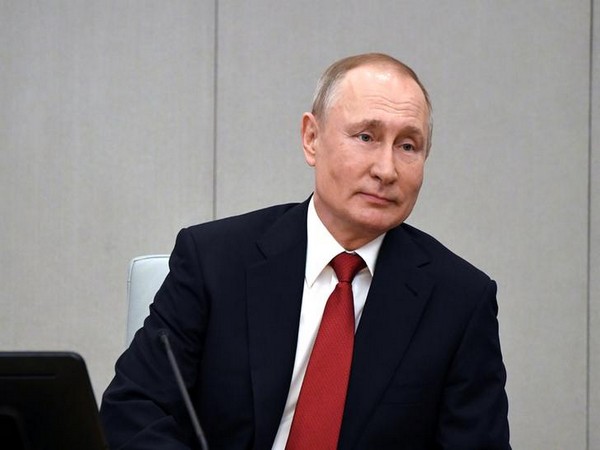 LM NEWS 24
LM NEWS 24
ICC Issues Arrest Warrant Against Putin Over Alleged War Crimes In Ukraine
The International Criminal Court (ICC) on Friday issued an arrest warrant against Russian President Vladimir Putin and Russian official Maria Alekseyevna Lvova-Belova for the alleged scheme to deport Ukrainian children to Russia, reported CNN.
The Hague-based ICC accused the Russian president of responsibility for war crimes committed by Russian forces in Ukraine during the war that has been ongoing for over a year.
The Hague-based court said in a statement on Friday Putin "is allegedly responsible for the war crime of unlawful deportation of the population (children) and that of unlawful transfer of population (children) from occupied areas of Ukraine to the Russian Federation."
It also issued a warrant for the arrest of Maria Alekseyevna Lvova-Belova, the commissioner for children's rights in the office of the president of the Russian Federation on similar allegations, reported Al Jazeera.
Russia did not immediately comment following the ICC's move on Friday. Russia denies committing atrocities since it invaded Ukraine in February last year.
The warrants came a day after a United Nations-backed inquiry accused Russia of committing wide-ranging war crimes in Ukraine, including the forced deportations of children in areas it controls, reported Al Jazeera.
The UN genocide convention defines "forcibly transferring children of the group to another group" as one of five acts that can be prosecuted as genocide.
However, the successful extradition of President Putin could prove a far greater challenge as Russia does not recognise the jurisdiction of the international criminal court in The Hague, reported DW News.
Russia denies deliberately harming civilians but its defence ministry has claimed to have targeted Ukraine's energy infrastructure.
Russia signed the Rome statute, which governs the ICC, in 2000 but never ratified the agreement to become a member. It formally withheld its signature from the founding statute of the ICC in 2016, a day after the court published a report classifying the Russian annexation of Crimea as an occupation.
Since Russia's invasion of Ukraine in February 2022, the Kremlin has severed ties with several prominent international organisations, deepening the country's isolation from the west.
In March last year, Russia was expelled from the Council of Europe, the continent's leading human rights watchdog, over its attack on Ukraine.
Moscow is also pulling out of the International Space Station after 2024 and has threatened to withdraw from the World Trade Organization and the World Health Organization. (ANI)
Read More Article: http://13.232.95.176/