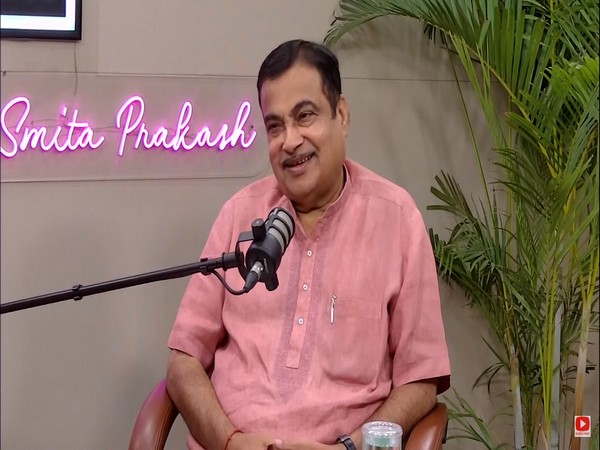 LM NEWS 24
LM NEWS 24
I'd Jump Into A Well Rather Than Join Cong: Gadkari
Union Minister for Road Transport and Highways Nitin Gadkari on Thursday recalled telling a Congress leader that he would jump into a well rather than join their party.
In an interview with ANI Editor Smita Prakash, Gadkari said that when Congress leader Shrikant Jichkar told him that he was the "right man in the wrong party" and proposed that he join their party, the Union Minister said he would rather jump into a well. Gadkari said that the situation may change, and his party may win or lose elections, but he would stick to his convictions.
"He said it, but I modestly answered him that my party, my conviction, and its future may be good or bad, but I will always stick to my conviction. There is no question of leaving my party at any time. May it lose or win many elections, the situation may change, but I would rather jump into a well than join the Congress," Gadkari said on the ANI podcast.
Gadkari said, "I have good relations with all parties. Once I received a call from Speaker Om Birla that everyone in Parliament was praising me and speaking highly of my work even though I was not even present. I was in Nagpur then and was called to Delhi. When I went, there were 75 people from all parties present. Every one of them thanked me and congratulated me. Then the Speaker of Parliament said that it was the first time in the history of Parliament that a minister was praised equally by all party members. To this I replied that my ideology was clear, I was a Swayam Sevak of the RSS and a Karyakarta of the BJP, and after all this everyone praised me unanimously, which made me happy."
Gadkari asserted that he has always done work beyond politics and BJP has taught him to do justice to all.
"I make sure that everyone's work gets done when it's important. I have always done that even beyond politics. That is what the BJP has taught us: to do justice to all, and that is what makes us strong. Politics and development should not be mixed up. I am a Karyakarta of the BJP, but the government belongs to the people of the country. That is why Prime Minister Modi said, Sabka Saath Sabka Viswas Sabka Prayas," Gadkari said.
He said road development has been undertaken in all states beyond politics. Gadkari said that Chief Ministers from South or other states where BJP doesn't have the state government also come to meet him to discuss developmental projects and he has undertaken most of them.
"The works are being undertaken in all states beyond politics. Mamata ji from Bengal recently came to meet me, and we discussed some projects. Chief Ministers and other officials from southern states also come to meet me and I hold meetings with all of them, and discuss projects to be undertaken there. It doesn't make us look bad. It makes our government look strong," the Union Minister said.
He said, "Roads go through all states. One state may be governed by Congress another by BJP. That doesn't mean I should shut down the road development works. Roads are for the people of India. And I'm not just a BJP minister but a minister of the Government of India. And being in service for the country's people is my primary duty and responsibility. I will work for those who voted us to power. I will also work for those who didn't give us the mandate and I will also do work for those who criticize us. Everyone's work should be done. This is Bharatiya Janata Party's culture and we work based on that."
The BJP veteran said that in his 9 years in office, he had done what is good for the people without thought of politics.
"I can assure you that in my 9 years in office, I have not mixed political thoughts with governance. The roads of our country are our assets and the people who travel on these roads are our family. They deserve good roads and proper development. That is our duty, and that is what our politics is intended for," he said.
Gadkari also slammed the opposition for attacking Veer Savarkar and the syllabus revamp. He said that Savarkar was a revolutionary and we cannot forget the sacrifices and work he has done for the nation. "It is not right to deny all that he has done. The party which brought Emergency and kept many revolutionaries locked up in jail does not deserve to comment," he said.
Gadkari also claimed that the BJP will be sweeping the upcoming legislative elections in states as well as the general elections in 2024.
Gadkari is called the Highwayman of India due to the transformational change he has brought in the country's infrastructure and connectivity in the last nine years as minister of road transport and highways.
Gadkari comes from the city of Nagpur where he started his political career as a Karyakarta of Akhil Bhartiya Vidyarthi Parishad. Gadkari is also credited for being the man behind the first ever expressway (Mumbai-Pune) by bringing new technologies into the country and helping private companies to ensure quality work in creating modern infrastructure.
Gadkari is also a strong advocate of sustainable development and his eco-friendly initiatives in road construction have led to the use of garbage in road construction as a raw material.
Before taking charge as union minister, Gadkari donned several hats in the organisation as well as governance and has served as BJP national president from 2009 to 2013 and PWD Minister from 1995-1999 in Maharashtra. (ANI)
Read More: http://13.232.95.176/