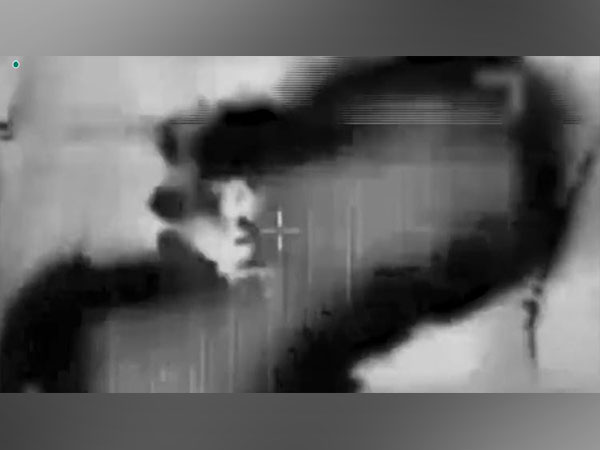 LM NEWS 24
LM NEWS 24
IDF Eliminates Another Senior Hamas Commander In Airstrike
A senior Hamas commander, who led multiple murderous attacks was killed during the Israeli airstrike, the Israel Defence Forces said on Sunday, the Times of Israel reported.
The IDF says Billal al-Qedra, the commander of the so-called Nukhba unit's southern Khan Younis battalion, was killed in an airstrike following intelligence efforts by the Shin Bet security agency and Military Intelligence Directorate.
He had led the murderous attacks on the southern communities of Nirim and Nir Oz last weekend, Times of Israel reported.
"He was responsible for the murderous raid in Kibbutz Nirim and Nir Oz," the IDF says.
The IDF stated that several more Hamas and Islamic Jihad terrorists were killed in airstrikes overnight in the Gaza Strip.
Meanwhile, the IDF hit over 100 targets overnight, including Hamas command centers, military compounds, dozens of rocket launchers, anti-tank missile launch posts and observation posts; and Islamic Jihad command centers, Times of Israel reported.
"IDF warplanes, under the intelligence guidance of the Shin Bet, killed last night in the Gaza Strip, Bilal al-Kedra, the commander of the Nakhaba force in the South Khan Yunis battalion of the terrorist organization Hamas, who was responsible for the murderous raid on Kibbutz Nirim and Nir Oz. In addition, other operatives in the terrorist organization Hamas as well as in the Palestinian Islamic Jihad were eliminated," IDF posted on X (formerly Twitter).
Earlier on Saturday, the IDF eliminated another big commander in Hamas's commando forces who led one of the attacks on southern Israel communities last week, The Times of Israel reported.
"Ali Qadi led the inhumane, barbaric October 7 massacre of civilians in Israel. We just eliminated him. All Hamas terrorists will meet the same fate," the IDF wrote on 'X'.
Earlier in the day, the IDF alleged that the terror group Hamas is blocking the evacuation of civilians in the Gaza Strip ahead of the possible ground offensive by Israel after the deadly attacks on October 7.
Meanwhile, the Israeli soldiers, along with tanks and munitions were deployed near the Gaza border on Saturday as they prepare for a full ground offensive against Hamas.
The IDF has asked residents of the Northern Gaza Strip to relocate to the southern part of the enclave using evacuation corridors between 10 am to 4 pm (local time), The Times of Israel reported.
In a video message, IDF International Spokesperson, Lt Col Richard Hecht stated, "The IDF is calling for the people of Gaza to evacuate to southern Gaza for their safety. Israel and Hamas are at war…"
In a major escalation on October 7, Hamas launched a "surprise attack" on Israel, firing a barrage of rockets into the southern and central parts of the country.
According to the latest updates, at least 1300 people have lost their lives and over 3000 have been injured in the Hamas terror attacks on Israel. The IDF has confirmed that over 120 civilians are being held captive in Gaza by the Hamas terrorist organization. (ANI)
Read More: https://lokmarg.com/