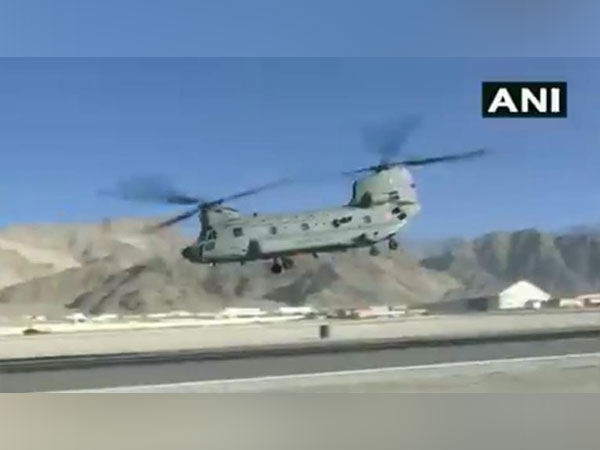 LM NEWS 24
LM NEWS 24
IDF: Forces Continue To Operate Against Hamas
As the Israel-Hamas war completes almost a month, the ground offensive by Israel continues to take place in northern Gaza, as Israel Defence Forces spokesperson Rear Admiral Daniel Hagari has said the forces are determined to continue to operate against Hamas terrorists.
In a post on social media platform X, the IDF wrote, quoting Hagari, "They are strong. They are determined. They are prepared. They know what they are fighting for."
"Our forces continue to operate against Hamas' leadership and infrastructure in northern Gaza," he added.
The IDF also claimed that Hamas hides within the intricate network of "terror tunnels."
"While Hamas obstructs their civilians from getting to safety in southern Gaza, Hamas hides within their intricate network of terror tunnels," the IDF posted on X.
"IDF troops uncovered multiple access points during operational activity in Northern Gaza," it added.
Israel claimed responsibility for the attack on an ambulance outside Gaza City's Al-Shifa Hospital, which killed several people and left dozens more wounded, CNN reported on Friday.
Israel said that it had targeted the ambulance because it was being used by Hamas, according to a statement from the Israel Defense Forces (IDF).
Notably, at least 15 people were killed and 50 others were wounded in the attack on the largest medical facility in the enclave, CNN reported, citing the Hamas-run health authorities.
According to the footage from the scene, at least a dozen bloodied casualties can be seen strewn across the ground near an ambulance.
"A Hamas terrorist cell was identified using an ambulance. In response, an IDF aircraft struck and neutralized the Hamas terrorists, who were operating within the ambulance. We emphasise that this area in Gaza is a war zone. Civilians are repeatedly called upon to evacuate southward for their own safety," IDF posted on X (formerly on Twitter).
IDF said in a statement that a number of Hamas terrorist operatives were killed in the strike.
"We have information which demonstrates that Hamas' method of operation is to transfer terror operatives and weapons in ambulances," CNN quoted the statement.
The conflict in Gaza escalated after the October 7 attack by Hamas, where about 2,500 terrorists breached the border into Israel from the Gaza Strip, leading to casualties and the seizure of hostages.
Israel has characterised its Gaza offensive as targeting Hamas' infrastructure with the goal of eliminating the entire terror group while making efforts to minimise civilian casualties, The Times of Israel reported.
More than 9,000 Palestinians have been killed in Israeli attacks since October 7, while 1,400 people were killed in the Hamas attack on Israel. (ANI)
For more details visit us: https://lokmarg.com/