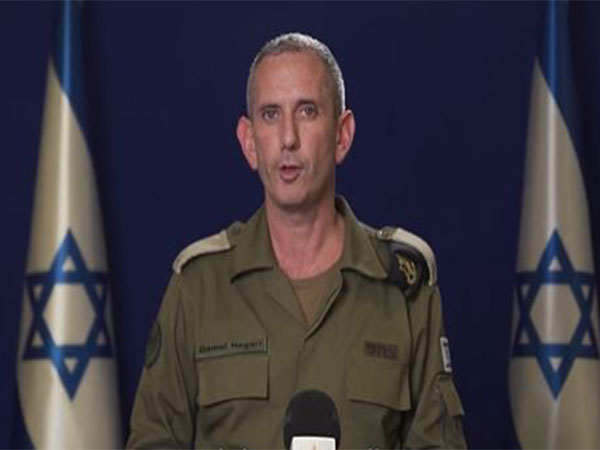 LM NEWS 24
LM NEWS 24
IDF: Moving To Next Phase Of Offensive Against Gaza
The Israel Defence Force (IDF) on Sunday said that they were heading towards a new phase of the ongoing war on Hamas and will launch an assault from land, sea and air in Gaza.
"The Israel Defence Forces is expanding its operations. We are moving to the next phase of our war against Hamas, Gaza from the air, land and Sea. On October 7, the Hamas committed a crime against humanity. Israel is in a war it did not start and it did not seek. Hamas is attacking Israeli civilians while firing from among dozens of civilians. These are both war crimes," IDF spokesperson RAdm. Daniel Hagari, said in a personalised video message.
Reiterating the claim that the Hamas terrorists were using civilians as human shields in the ongoing conflict, Hagari urged the latter to move towards the south of Gaza.
"Our fight is with Hamas, not with the people of Gaza. Hamas uses the people of Gaza as human shields by embedding itself among them in schools, masks and hospitals. As we have revealed. Hamas terrorists operate inside and under civilian buildings precisely because they know the IDF distinguishes between terrorists and civilians. This is why the IDF has been warning Gazans for over two weeks through multiple means of communication to move away from Hamas strongholds," the IDF spokesperson said.
"Today we increase that urgency of that warning civilians in northern Gaza and Gaza City should temporarily move south of Wadi Gaza to a safer area where they can receive water, food and medicine. Tomorrow, the humanitarian efforts to Gaza led by Egypt in the United States will be expanding," he added.
Meanwhile, The Jerusalem Post reported that the IDF soldiers, who entered the Gaza Strip on Saturday, raised the Israeli flag on one of the homes in the area.
It cited a video in which a man could be heard saying "Three weeks after the horrible crime, soldiers of the 52nd Battalion of the 401st Brigade lift the flag of Israel in the heart of Gaza, along the beach. We will not forget…we will not stop until victory."
Israel Prime Minister Benjamin Netanyahu said earlier on Saturday the second stage of the war against Hamas has started with the crossing over of ground forces into Gaza on Friday night, The Times of Israel reported.
He said that Israel's goal is to "defeat the murderous enemy and to ensure our existence in our land.
Calling it Israel's "second war of independence", Netanyahu said it will be "long and hard and we are ready."
He said Israel would fight to defend the homeland and they would not withdraw.
He added that Israel would destroy the enemy "above ground and below the ground" and called the war one of "light over darkness, life over death".
"This is the mission of our lives and my life," the Israeli PM added. (ANI)