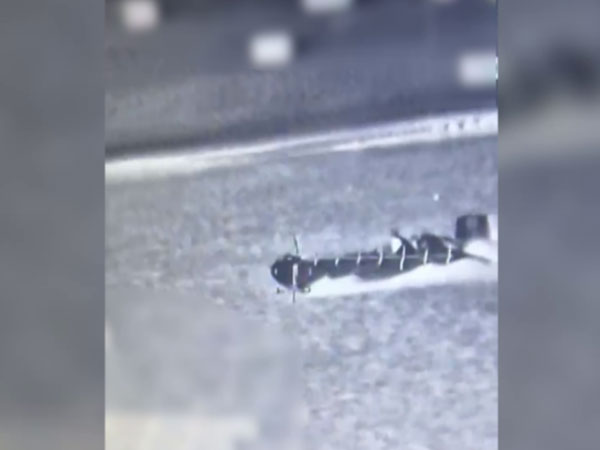 LM NEWS 24
LM NEWS 24
IDF Thwarts Hamas' Sea-Borne Infiltration Attempt, Kills Several Terrorists
Israeli Navy forces intercepted and thwarted an attempted infiltration by a group of Hamas terrorists from the Gaza Strip into Israel via the sea on Tuesday evening, The Israel Times reported.
The exact number of Hamas divers involved in the infiltration was not specified by the Israel Defence Forces (IDF), but Hebrew-language media reports estimate it to be between five and eight individuals.
The infiltration attempt triggered alarms in the border communities of Zikim and Karmia, which have largely been evacuated following Hamas' October 7 assault on southern Israel. Only essential personnel and local security teams remain in the area, which has been declared a closed military zone, as reported by The Times of Israel.
The IDF responded to the situation by deploying a fighter jet, which carried out an airstrike on a compound believed to be the launching point for the terrorists.
IDF Spokesman Rear Admiral Daniel Hagari confirmed that Navy forces, including naval commandos, were actively searching for any additional members of the terrorist cell in the sea. They had identified the Hamas cell entering the sea from a tunnel originating from Gaza City's coast. Navy forces engaged the divers, resulting in their elimination.
Hamas claimed responsibility for the sea-borne attack attempt and stated that its members had clashed with Israeli forces after allegedly managing to infiltrate into Israel.
Later in the evening, another infiltration warning was sounded in Zikim, Karmia, and Netiv Ha'asara. However, shortly afterwards, the IDF Home Front Command declared the incident to be over, providing an all-clear signal.
The Israeli Navy has been successful in preventing multiple infiltration attempts via the sea, both during and following Hamas's October 7 invasion of southern Israel.
Video footage released by the IDF last week showed members of the Navy's Snapir unit repelling Hamas terrorists attempting to infiltrate via the sea on the morning of October 7. The IDF reported that dozens of Palestinian terrorists on speedboats and other vessels were killed during that assault.
Two days after the invasion, the Navy apprehended Muhammad Abu Ghali, the deputy commander of the southern division of the Hamas naval force, The Times of Israel reported. (ANI)