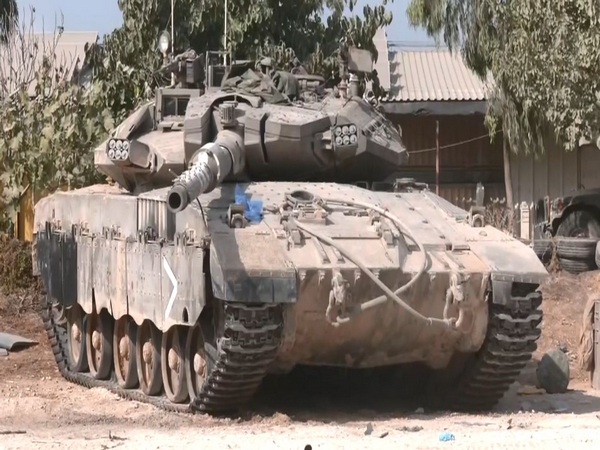 LM NEWS 24
LM NEWS 24
IDF's 'Merkava' Tanks In Action Near Gaza Strip
Amid the ongoing conflict between Israel and Hamas, several Merkava tanks and troops have been positioned by the Israel Defence Forces (IDF) near the Gaza border in South Israel.
The visuals showed a significant presence of troops, armoured vehicles, and tanks near the Gaza border.
Notably, the Israeli government has announced its intention to launch a ground operation against Hamas in the near future.
The Merkava, a series of main battle tanks utilized by the Israel Defense Forces (IDF), serves as the cornerstone of the IDF's armoured corps.
Its development commenced in 1970, with the inaugural version, the Merkava Mark 1, officially commissioned in 1979. Over time, four primary iterations have been put into service. As of 2023, the most recent model is the Merkava Mark 5.
The Merkava gained significant operational experience during the 1982 Lebanon War, and its name is derived from the IDF's initial development program.
Meanwhile, several people from southern Israel have left their homes and moved to Jerusalem where deserted streets and the historical West Bank wall area showcase an image of fear.
Several Palestinian (Arab) nationals have been living in Jerusalem for business purposes. However, their work has been impacted due to the ongoing conflict between Israel and Hamas. They have attributed their losses to the current situation.
Taxi drivers and shopkeepers in the area are deeply upset by the actions of Hamas and the Israeli soldiers' retaliatory measures.
Notably, Hamas launched a horrific terror attack on Israel on October 7 which killed more than 1400 people. In response, Israel launched a strong counter-offensive against Hamas targeting the units of the terror group. Over 4300 Palestinian people have been killed in Israeli strikes.
Meanwhile, the number of confirmed hostages abducted and held in Gaza since the shock assault rose to 212, Times of Israel reported.
Earlier in the day, the Israel Defense Forces said that it carried out an airstrike against a Hezbollah position in southern Lebanon in response to anti-tank guided missile attacks on northern Israel earlier today, Times of Israel reported. (ANI)
Read More: https://lokmarg.com/