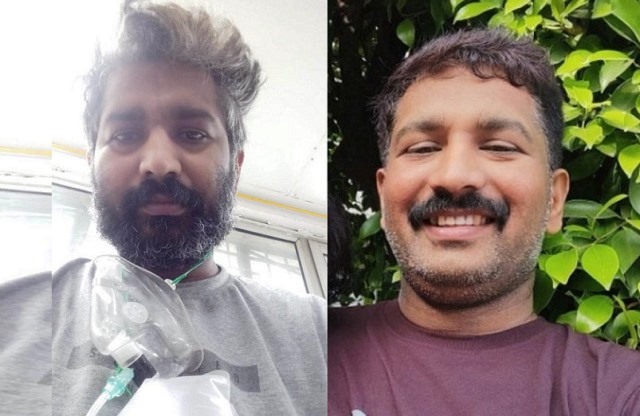 LOK ISSUES
LOK ISSUES
'If Covid Rebounds, Govt Must Ensure Uniform Treatment For All'
PU Vinod Sharma, a travel agent based in Ghaziabad, recalls how he was refused bed by a big private hospital despite his critical condition but treated with care at a Govt-run facility
There has been news reports about the possibility of Covid-19 making a comeback in the form of a new variant. The mere mention of Covid-19 wave reminds me of the ordeal I faced during the deadly Delta wave in the summer of 2021. I can still rewind the terrible memories, the shock of it all, and the trauma.
After contacting the virus, when my oxygen level was dropping fast, I was rushed to one of the chains of a famous and flourishing private hospital near Delhi-Ghaziabad border. Most of the time, I was not even aware of what was going on. For 12 hours, I waited for a bed before being told to look for the treatment elsewhere. Though I was given an O2 cylinder, the oxymeter showed my oxygen levels to be between 40 and 50.
I was in a critical state. It was traumatic for my wife who was alone with me at that time of the night, with no clue where to take me; desperate and helpless, she rushed me from this hospital to that, all in vain. I presume thousands of other citizens were facing a similar nightmare, struck by the virus, even while everything seemed to be collapsing in the health care system.
A friend advised that I try the Delhi Government-run Guru Tegh Bahadur Hospital nearby. My family rushed there while I was gasping for breath, almost unconscious. I was lucky to get a bed, and, perhaps, the best medical treatment I could get in those chaotic times.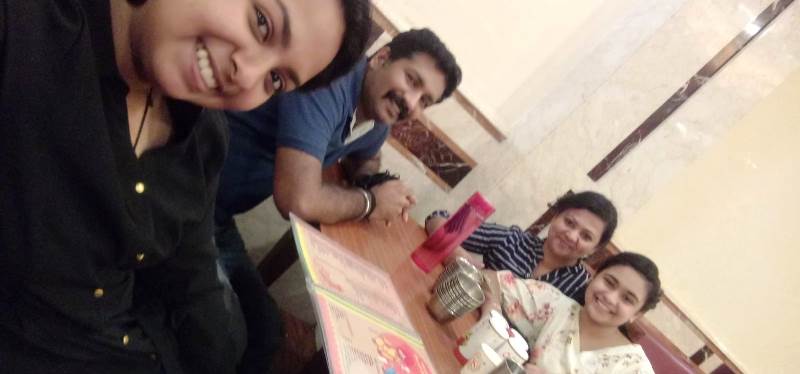 Despite the tremendous pressure, 24X7, including the fear of an infection, the doctors, nurses and other staff worked overtime with the patients, tirelessly. I was given oxygen and full medical treatment – free of cost. After a few days I realized that they have saved my life from the brink of death, even while a big private hospital unethically told me to leave at midnight and fend for myself.
ALSO READ: 'India Can Tackle Any Covid Wave Now'
The sanitation was of high standards despite the rush of patients crowding in; the toilets were reasonably clean, given the circumstances. Three wholesome meals were provided. There was always medical assistance close by. We could talk on phone or make video phone calls to our family members and friends, if need be. Food and other things could be provided to the staff by the families to be delivered to the patients – if needed.
This was a much better arrangement and the patients felt reassured both by the medical staff, as much as by the presence of family members and well-wishers – even if it be through a video call. This was unlike many private hospitals where patients were isolated and quarantined, not able to communicate with their families. They were also not being told about their medical status, leaving them in confusion and fear. In one hall of a private hospital there were 15 patients (I did not get a bed and was waiting) with only two nurses, who were overworked and tired.
I would strongly recommend the following in the case of another pandemic emergency — there should be no discrimination towards patients across their economic and social status. In the previous wave, some rich and powerful were able to, reportedly, 'book' beds in advance; the appropriation of hospital space with money power even while others might be of greater need of critical care. Indeed, there should be no paucity of beds in the first instance, but the influential just cannot buy of beds and critical care. Besides, all private hospitals, including those who were charging high amounts, should be held accountable by law.
Second, the treatment I got during such an emergency situation in a Delhi-government-run hospital, which did its best under many constrains, should be fine-tuned and implemented across the entire hospital system. That should be the finest model of critical healthcare applied across the country, and not only in big cities like Delhi. Indeed, once again, I take this opportunity to thank the brave and dedicated medical team of Guru Tegh Bahadur Hospital in Delhi, with the deepest feelings of gratitude and respect.
As told to Amit Sengupta