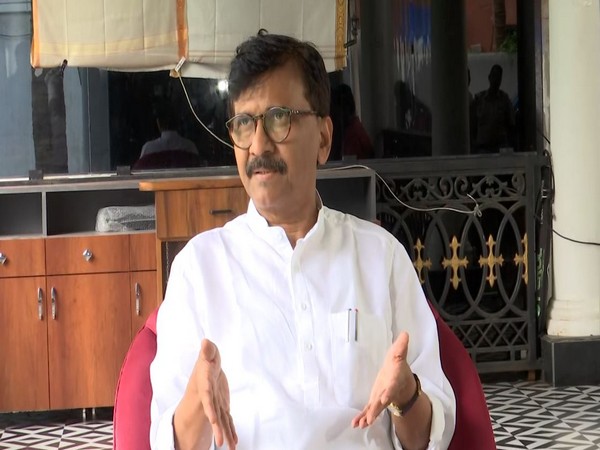 LM NEWS 24
LM NEWS 24
If Nawaz, Modi Can Meet, Then Why Not: Raut
Shiv Sena (Uddhav Balasaheb Thackeray faction) leader Sanjay Raut on Sunday remarked that if former Pakistan Prime Minister Nawaz Sharif and Prime Minister Narendra Modi could meet, then why not Sharad Pawar and Ajit Pawar?
Talking about the speculations of Sharad Pawar and Ajit Pawar meeting, the Shiv Sena (UBT) leader has said, "If Nawaz Sharif and PM Narendra Modi can meet, then why not Sharad Pawar and Ajit Pawar? We get to know from the media that Sharad Pawar and Ajit Pawar met yesterday, Sharad Pawar will speak on it soon. I think Sharad Pawar invited Ajit Pawar for the INDIA bloc meeting."
Talking further, Raut also said that even both Deputy CMs of Maharashtra are not happy with this current government.
"Anything can happen in politics. Ajit Pawar, Devendra Fadnavis and people of Maharashtra are not happy with this current government."
Raut also said that if Priyanka Gandhi would fight from Varanasi in the coming Lok Sabha polls against Prime Minister Narendra Modi, then she will surely win.
Talking to the Press in a conference, Raut said, "Varanasi people want Priyanka Gandhi. The fight for Rae Bareli, Varanasi and Amethi is tough for BJP. People must stand with Rahul Gandhi. It's my view, If Congress leader Priyanka Gandhi fights from Varanasi against PM Narendra Modi then she will elect for sure against him."
Meanwhile, Bharatiya Janata Party (BJP) leaders in Madhya Pradesh have filed complaints against Congress leader Priyanka Gandhi, MP Congress chief Kamal Nath and former Union Minister Arun Yadav's Twitter handles over a post accusing the state government in Madhya Pradesh of 'corruption', police said.
According to a statement released on the official X (formally known as Twitter) handle of Indore Commissioner of Police (CP) late on Saturday night, local BJP's legal cell convener Nimesh Pathak lodged a complaint with claims of a fake letter, bearing the name of a person named, Gyanendra Awasthi, was being circulated on social media with allegations that the contractors in the state were being asked to pay 50 per cent commission.
Based on the complaint, a case under sections 420, and 469 of IPC has been registered at Indore's Sanyogitaganj police station, the police said.
A similar case under sections 469, 500, and 501 of the IPC has been registered in Bhopal as well following a complaint by local leaders of the party, officials said.
Earlier on Friday, Congress national general secretary, Priyanka Gandhi, alleged that a union of contractors from Madhya Pradesh has written a letter to the Chief Justice of the High Court, complaining their payment is released only after paying 50 per cent commission. (ANI)
Read More: http://13.232.95.176/