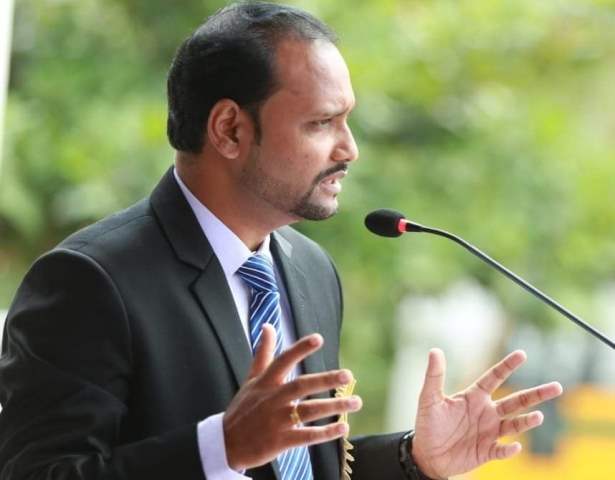 LOK ISSUES
LOK ISSUES
'If People Can't Visit Church, Then Church Must Visit People'
Ravish Ronald (40), a pastor in Bihar's Siwan district is happy with the reopening of religious places. For, he believes that both pills and prayers are needed to battle Covid-19
The government has allowed places of worship across the country to open and we are very happy about it. However, during the lockdown when people could not come to the church, we were using technology to take the church to the people.
There are around 250 people in our congregation and even before the lockdown, we sometimes used to do Facebook Live, but post-lockdown our dependence on technology increased. Since not everyone in our congregation has a smartphone or even a Facebook account, we had to figure out ways by which we could reach each member of the congregation during lockdown.
Faith becomes of paramount importance during uncertain times and Coronavirus has created the most uncertain times that most of us have ever seen in our lives. In India, the division between science and spirituality is not very defined. So people visit both the doctor for medical guidelines as well as pray to God for the early recovery. Dawa aur dua dono me vishwas karte hain hum Indians. (Indians believe in both pills and prayer.
We also have sporadic power cuts which means many a times even people being able to charge their phones properly is a problem. Once we get over this hurdle we sometimes use our WhatsApp groups for preaching. However, by far the most effective method has been that of conference calls.
So I start the call and then every person who keeps joining adds five more people to the conference call, until every one we serve is connected and then the sermons begin. Conference calls require no internet and anyone with a basic phone can join the conference call. It took us nearly one month to figure things out properly as to how we could best reach people.
However, I am also of the belief that people need to come back together so that sense of community is not lost. Many people feel alone and isolated the church is the right place to make people feel like they are important and they belong to the community.
However, I also would request people to strictly maintain social distancing, take care of all hygiene recommendations as well as other preventive measures and also respect each person they come across because we are all in this together.
I feel the coronavirus crisis is a course correction because people have stopped keeping faith in themselves and God. Most people are scared of the unknown, while if you have faith in the unknown, that God is taking care of things after you have done your best, then stress levels decrease. As stress levels decrease, immunity increases. So faith is also an important component of immunity and therefore health. Self-discipline is of utmost importance now.