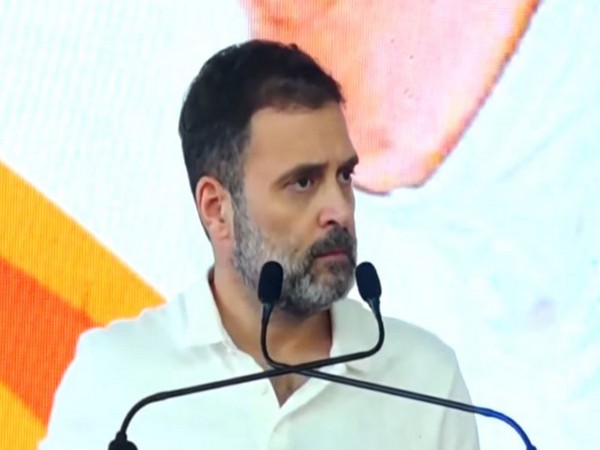 LM NEWS 24
LM NEWS 24
If PM Wants To Douse Fire In Manipur, He Can Do In 2-3 Days: Rahul
Congress MP Rahul Gandhi on Wednesday launched a scathing attack on Prime Minister Narendra Modi over Manipur, saying that the PM can solve the problem of the northeastern state in two-three days but he wants "the fire should keep burning".
While addressing a public gathering in Rajasthan's Mangarh, Rahul Gandhi hit out at the Bharatiya Janata Party (BJP), saying that the ideology of the party has "murdered" Bharat Mata (India) in Manipur.
"In Manipur, there is fire. People are being killed, children are being killed; women are being raped. I told Parliament that Bharat Mata was killed in Manipur. BJP's ideology has murdered Bharat Mata in Manipur. If the PM wants, he can douse the fire in Manipur in 2-3 days. But PM wants the fire to keep burning. It's been three months, and it seems like Manipur is not a part of India. The PM has not spoken a single word about Manipur. I went there. MPs of the Opposition alliance went there but the PM did not go there," the Congress leader said.
Rahul was addressing the rally on the occasion of the International Day of World's Indigenous People (Tribal Day).
He was there to pay homage to the unsung tribal heroes who sacrificied their lives during the freedom struggle.
Mangarh Hill holds special importance for the Bhil community and other tribes of Rajasthan, Gujarat, and Madhya Pradesh. During the freedom struggle, Britishers opened fire at more than 1.5 lakh Bhils and other tribes who engaged in a long stand-off with them at Mangarh Hill on 17th November 1913 under the leadership of Shri Govind Guru.
It led to the Mangarh massacre and approximately 1500 tribals were martyred.
While addressing the gathering, Rahul Gandhi said that people of the modern world should learn how to establish relation with nature from tribes.
"How to have a relation with jal, jungle and jameen, people of the modern world should learn from tribal communities. BJP has now coined a term for tribals- Vanwasi. They want to take your (tribes') lands and give it to Adani," the Wayanad MP said.
This was his first visit to any state after being reinstated as MP after the Supreme Court stayed his conviction in the Modi surname case.
The Rajasthan Pradesh Committee leaders including its in-charge Sukhjinder Singh Randhawa have been camping in Mangarh Dham and Banswara for the last couple of days. (ANI)
Read More: http://13.232.95.176/