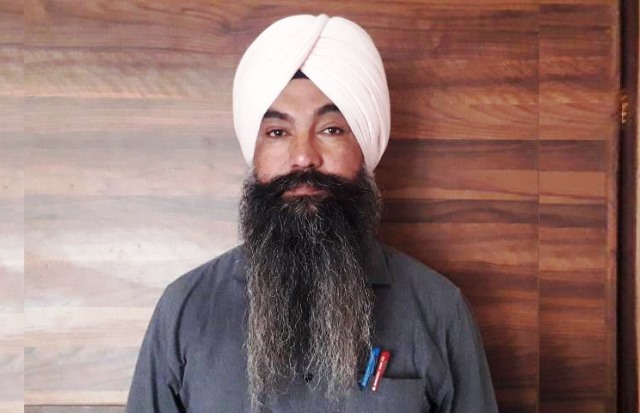 LOK ISSUES
LOK ISSUES
'If You Address Teachers Issues, Education Reforms Will Follow'
Sukhwinder Singh Chahal, president of the Govt Teachers' Union in Punjab, says the AAP government must resolve all outstanding issues of teachers without delay
In March this year, the Aam Aadmi Party swept Punjab elections. The party won 92 of the total 117 seats in the state. The people of Punjab voted for the change, buying AAP claims of a corruption-free government, quality education and better healthcare. AAP got a groundswell of support from the youth and women voters.
During election campaign, AAP leaders talked about reforming Punjab education system on the lines of its government's efforts in Delhi. However, it has been two months since the formation of the government in the state and we are yet to witness any positive change, at least in the field of state education.
When the Aam Aadmi Party was in the opposition, we apprised them of the problems being faced by Government teachers working in schools, universities and colleges of Punjab. The issues pertained to implementation of UGC pay scales, pension for teachers working in affiliated (aided) colleges, filling up of vacant posts in institutions of higher learning, leave encashment benefit for all teachers and scholarship/financial aid to meritorious and economically deprived students.
At that time, they acknowledged that UGC pay scales as per recommendations of the 7th Pay Commission had been implemented in all states/UTs of the country except Punjab, Himachal and Chandigarh. As regards to pension, pension and gratuity scheme for teachers working in aided, affiliated colleges has been implemented in all major states of India except Punjab.
However, once they came to power, there is no progress on any of these fronts. If the government is serious about improving the state of education in Punjab, it should first start with the long-pending issue of government teachers. Rest of the reforms will automatically fall in line.
I will give you one example. Last year, many government school teachers came out on the streets demanding that computer teachers working in government schools be brought under the services of Education Department. Computer teachers have been working in government schools for the last 15 years.
The state government had regularised their services in 2011. Orders were also given to pay them salaries as per the 5th Pay Commission, but later they were not given Annual Proficiency Scheme (ACP) under the Pay Commission. Besides there are 36,000 contractual workers in education department who are yet to be regularized. Zero progress in any of these fronts.
Now, we hear that the Delhi government is arranging foreign trips for school teachers so they can learn and benefit from the education systems abroad. There are whispers that the same model will be followed in Punjab too. However, I would like to suggest that first the basic necessities of teachers must be fulfilled, like filling up the vacant posts, regularising their services, payment of their dues etc.
In Punjab, there has been a mushrooming of private schools and colleges of late. The reason is inadequate government education structure. The conditions of teachers in private schools is no better, though. They are often paid below the minimum salary. One can imagine what kind of education is being imparted there. Private education was never meant to serve as an alternative to government schooling. It will soon be downhill from here if the government didn't wake up in time.
We are yet to acknowledge the role of teachers in the education system of our country. If we address the issues related to school teachers, the education system of the state will automatically improve.
As told to Md Tausif Alam