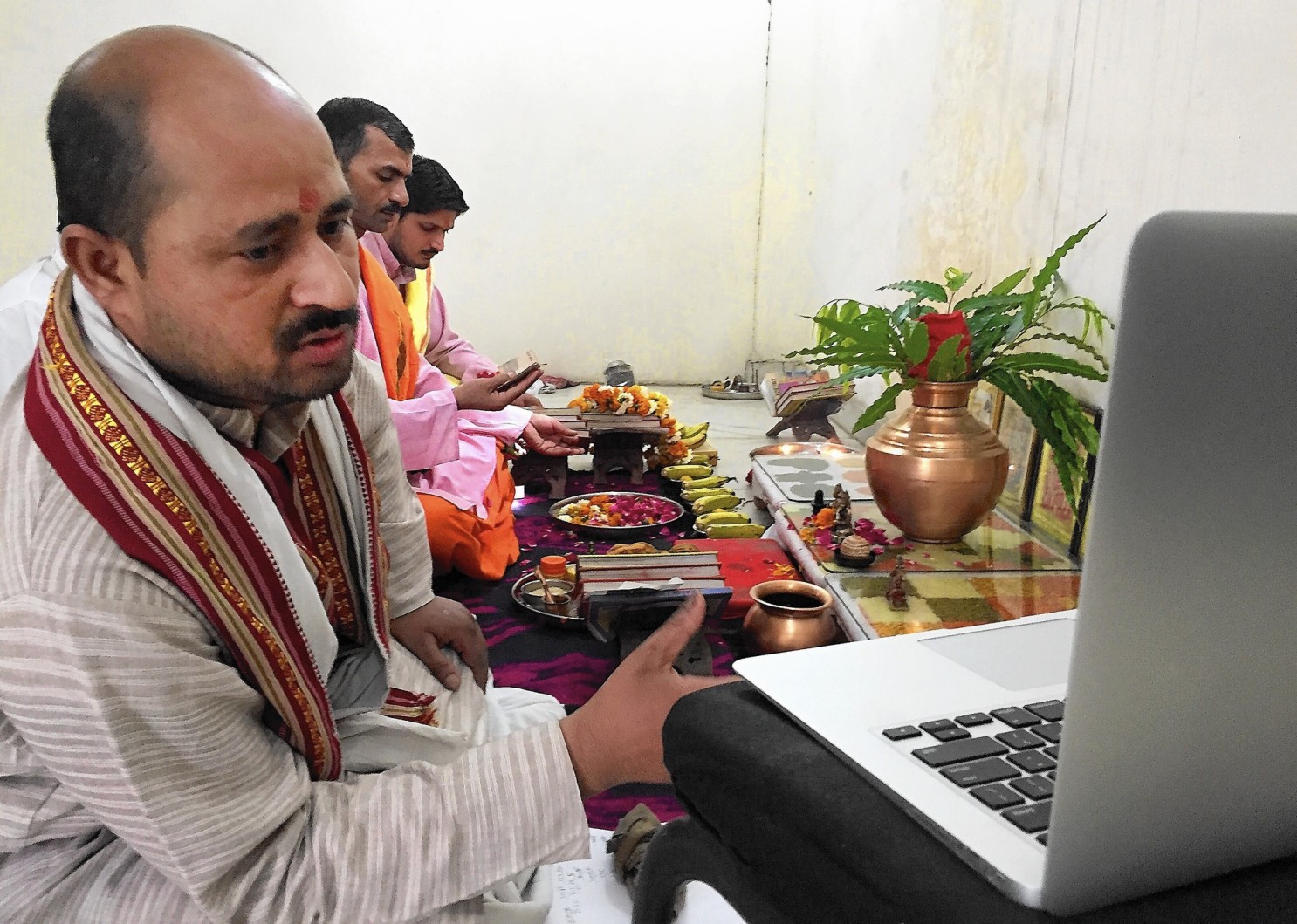 THEBUZZ
THEBUZZ
"I'm going to share my screen now, can everyone see?"- One Year On, How the Entertainment Industry has Adapted to Virtual Showbiz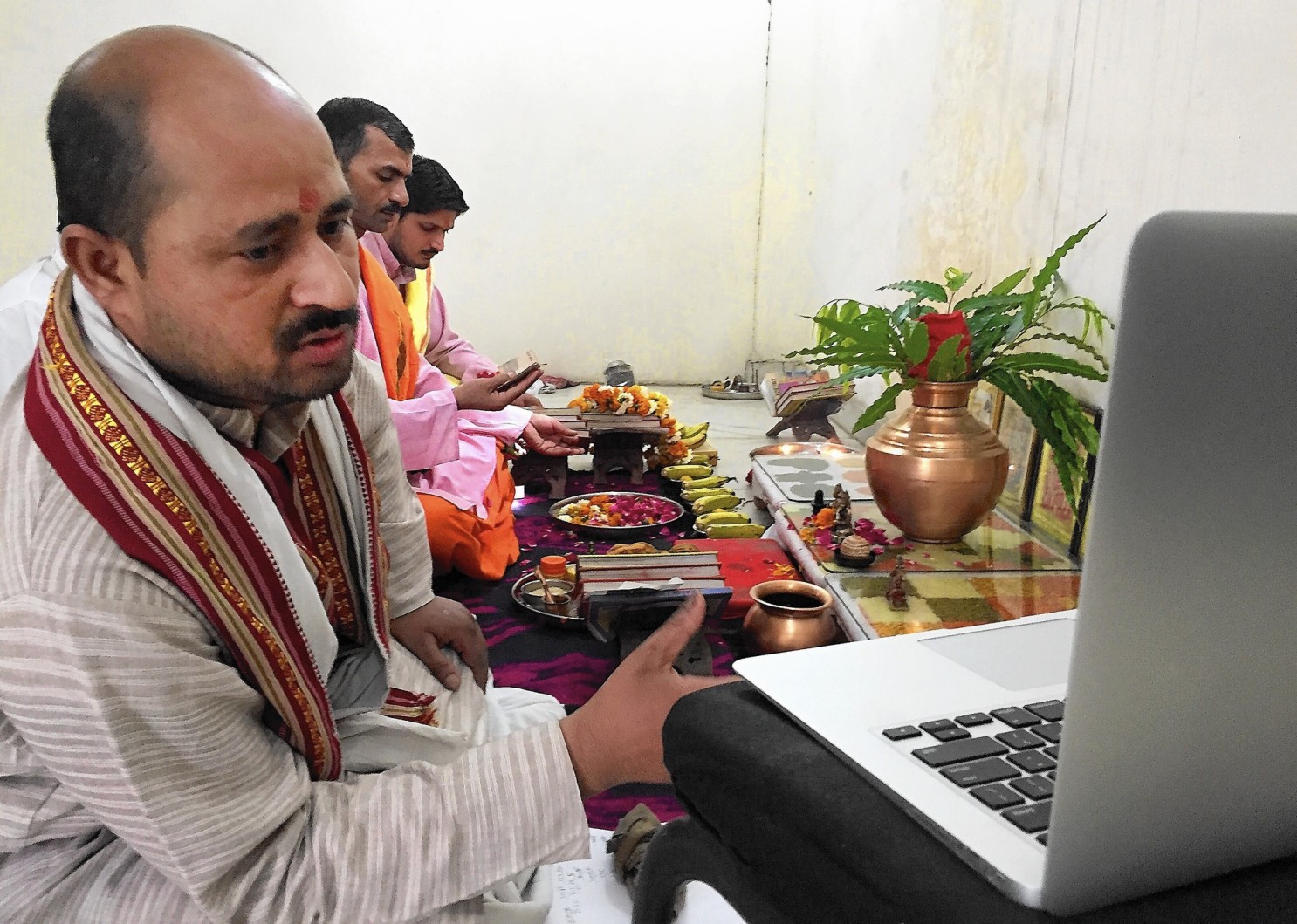 As we are well and truly into the second year of living life with COVID-19 we will take a look over the past year and how the entertainment industry has adapted, from covid-friendly concerts, computer-generated ceremonies, and online Oscars.
Online concerts
Just this month we started to see aspects of normality in parts of the globe. Putting their faith in the covid tests, Barcelona, Spain held an in-person concert. Around 5,000 music fans took part in the experiment after testing negative for Covid-19.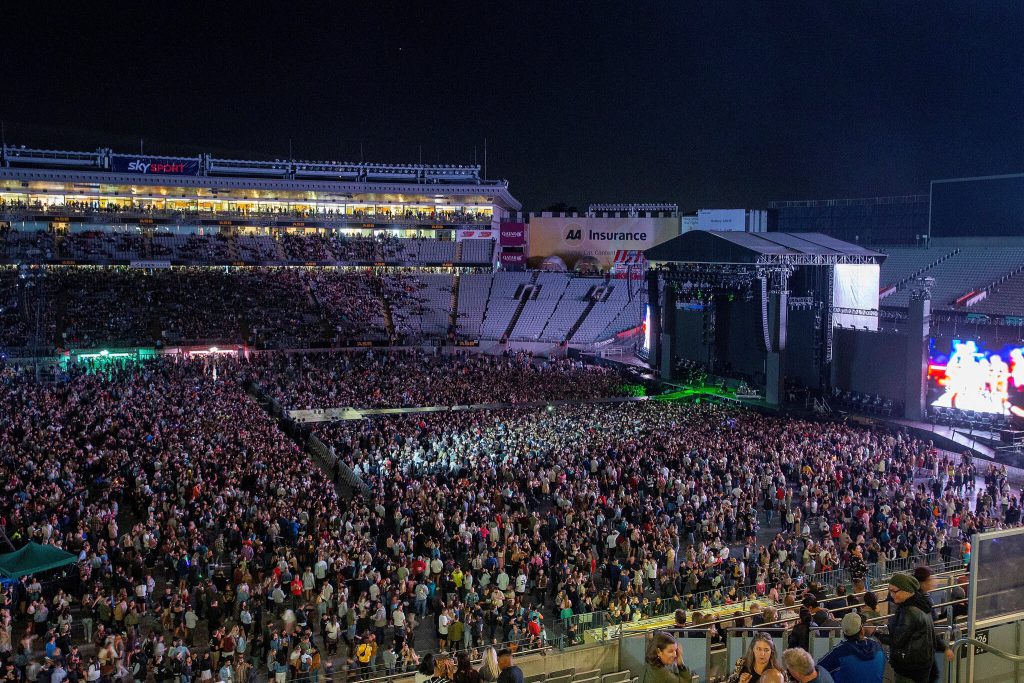 Spain joined New Zealand, which appears to have handled the global pandemic outbreak excellently. April 24th, New Zealand hosted the largest in-person concert since the pandemic began, with 50,000 fans packed into New Zealand's largest stadium Eden Park. Through a combination of swift lockdowns and border closures, New Zealand has all but eliminated the coronavirus, with 2,600 cases and 26 deaths reported since the start of the pandemic, according to a New York Times database. Masks are rarely worn, and there are no social-distancing requirements in place. Instead, people are encouraged to scan in on the country's tracking and trace system, and hand sanitizer is widely available.
As the globe has had to adjust to the new reality of life under self-quarantine in the midst of the coronavirus pandemic, a number of artists and musical institutions have taken their shows online to share some musical joy during these trying times.
With venues and bars on lockdown across the world, there are plenty of things you can watch from the safety of your home, thanks to everyone from Miley Cyrus to the New York Metropolitan Opera and the folks at Disney.
Online Worship
Christianity
The Church of England's national online services alone have attracted more than 3.7 million views since the first restrictions on gatherings for public worship to limit the spread of Covid-19 were introduced almost a year ago.
Clips and content from the services have been seen 40 million times on social media channels.
The Church of England's prayer and discipleship apps – through which people can join in ancient services of morning and evening prayer from wherever they are – have been accessed eight million times, up 50 percent on the previous year.
The figures for online services are thought to be just the tip of the iceberg as churches' response to the pandemic triggered a major change in the way Christians worship and reach out to their neighbours.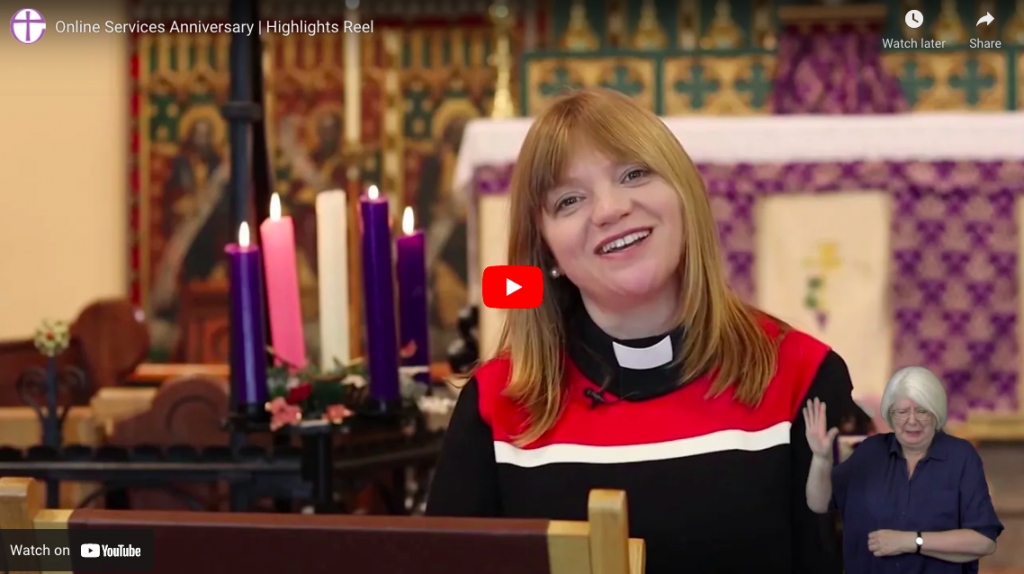 At least 20,000 services and other online events are now listed on the Church of England's 'church finder' website AChurchNearYou. A year ago there were none.
And a special hymn download service, designed for local churches to use as part of online worship, has seen more than a million downloads.
As churches look ahead to an expected easing of restrictions and more public gatherings, many are assessing how to incorporate the lessons of the last year into their regular patterns of worship and outreach after the pandemic.
Hinduism
Four Hindu priests sat cross-legged on the floor in front of silver trays of rice, flowers, and vermillion powder, chanting in low baritones that reverberated off the bare walls of the old brick temple.
An iPhone propped on a chair captured the service — known as a puja — and beamed it via Skype to a home in San Francisco, where a middle-aged woman wearing a red bindi and a headscarf watched intently.
Every so often, the priests peered into the screen and instructed her to mimic a gesture or repeat an invocation.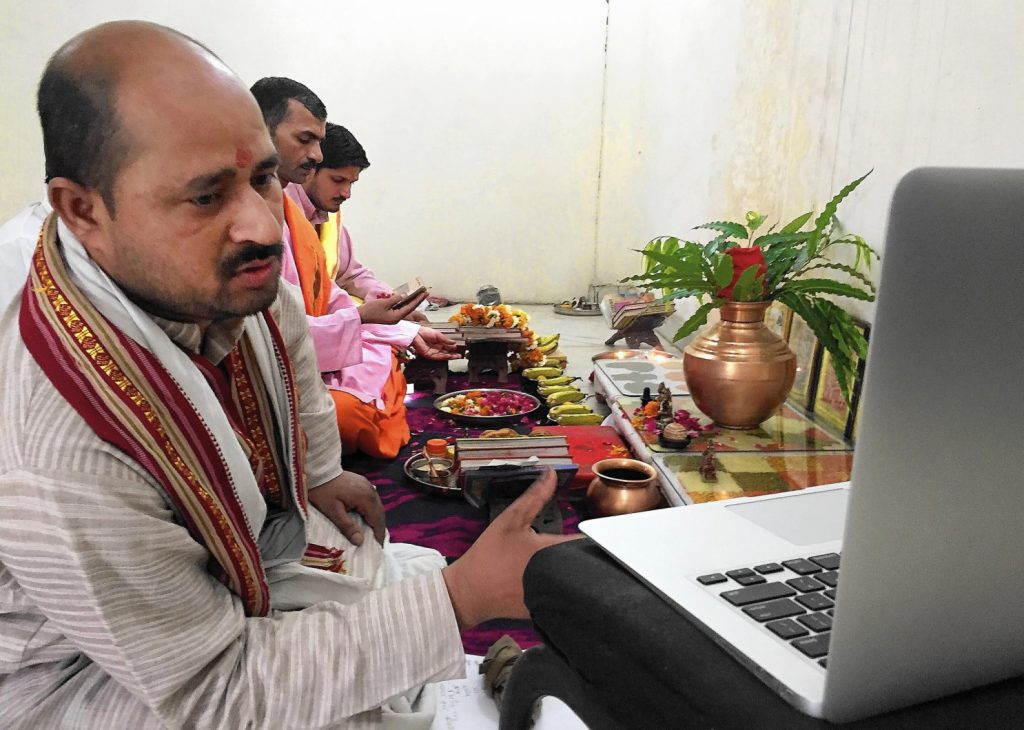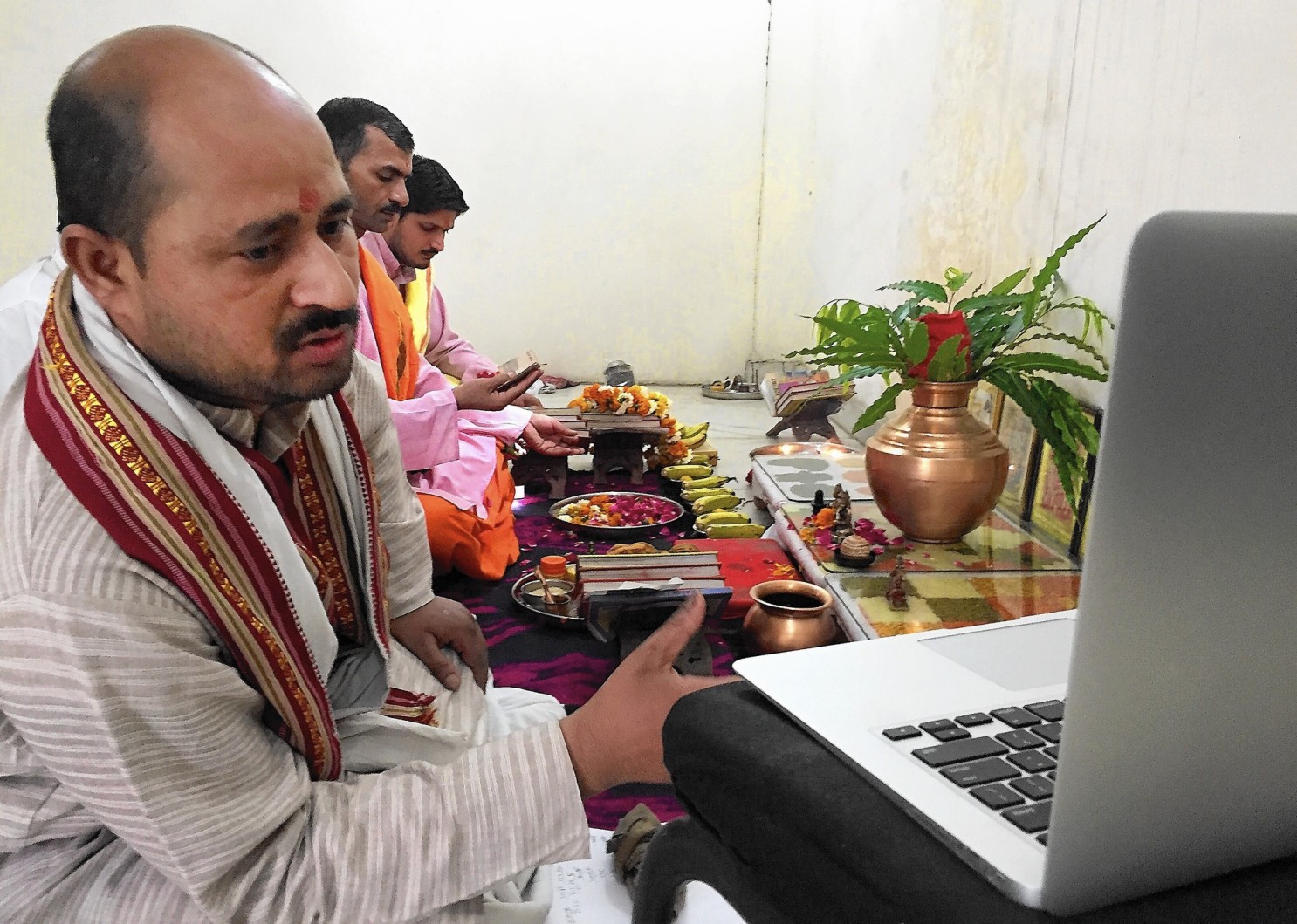 In Hinduism, the dominant religion among India's 1.2 billion people, there are elaborate pujas for virtually every life event — and now there are virtual pujas too, along with last rites and other religious ceremonies being sold over the Internet.
This digital twist on a mystical, ancient faith is a growing part of India's multibillion-dollar spirituality market. E-commerce sites also have popped up for Indian Muslims as well as minority Jains, Sikhs, and Buddhists.
Offering their services anywhere in the world, the companies are capitalizing not only on improved Internet connectivity throughout India but also on a growing diaspora as more citizens emigrate for higher education and employment, leaving behind their families and spiritual networks.
Online Oscars
Oscars' broadcast like no other in the 93-year history of the Academy Awards.
It's been the longest awards season ever after the Academy decided to delay the 93rd Academy Awards from February to April because of the pandemic, but the big show finally happened. The 2021 Oscars ceremony began at 8 pm ET Sunday on ABC, broadcasting live from both Union Station and the Dolby Theatre in Los Angeles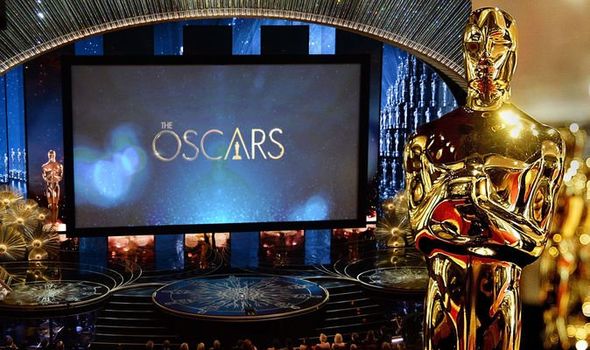 The show has been teased as a kind of three-hour movie in which all the presenters and nominees play a role in advancing a narrative story. "Movie storytelling is so unique," said Soderbergh. "We have the resources, through the stories the nominees are telling us, to tease out the detail of what makes movies so special, why we connect to them so strongly all over the world."
So, the question is, will this be the future? When the world slowly goes back to normal, crows return and social distancing is a distant memory, will the option to watch online remain? The benefits of online services have been incredible, while it has done its purpose and reduce the spread of COVID-19, it has also meant more people can enjoy events at a more reasonable cost, or even for free and it has stopped people from traveling across countries.