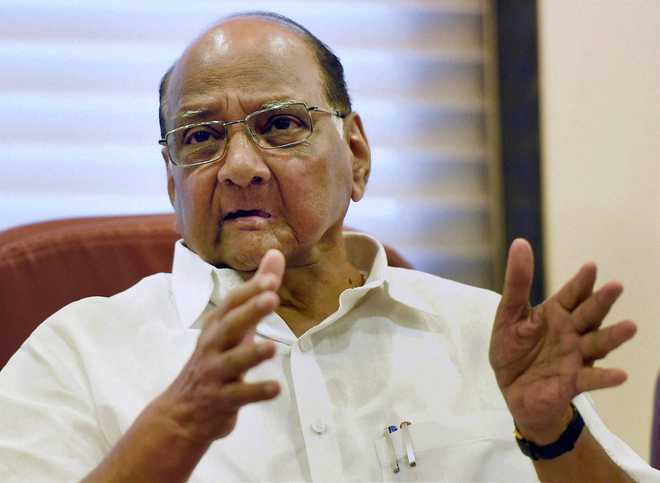 LM NEWS 24
LM NEWS 24
I'm Not Retired, I'm On Fire: Sharad
Nationalist Congress Party (NCP) Chief Sharad Pawar on Saturday replied to Ajit Pawar's retirement remark against him and said that he is neither tired nor retired. He is dedicated to his party, Sharad Pawar said.
Replying to Maharashtra Deputy Chief Minister's remark on Sharad Pawar's age, the latter said at a press conference, "I'm not tired, I'm not retired, I'm on fire."
Maharashtra Deputy CM Ajit Pawar on Wednesday said that his uncle and Nationalist Congress Party (NCP) president Sharad Pawar should step down and give a chance to the new generation stating that even leaders of the Bharatiya Janata Party (BJP) retire at the age of 75.
"I still have deep respect for him (Sharad Pawar)…But you tell me, IAS officers retire at 60…even in politics – BJP leaders retire at 75. You can see the example of LK Advani and Murli Manohar Joshi…That allows the new generation to rise…" Ajit Pawar had said.
"You (Sharad Pawar) give us your blessings…You are 83, aren't you going to stop?…Give us your blessings and we will pray that you live a long life," said the Deputy chief minister while addressing party legislators and other workers in Bandra on Wednesday.
Replying to this, NCP Sharad Pawar said that he is neither tired nor retired.
NCP Working President Supriya Sule also took to Twitter and quoted Sharad Pawar, " Bhaag gaye Ranchhod sabhi, dekh abhi tak khadaa hoon main. Na thaka hoon na haara hoon, rann mein atal khadaa hoon mai" translated as "All of them ran away from the war, I am still standing. I am neither tired or retired standing here and fighting my war."
In May this year Sharad Pawar announced that he would step down as the Nationalist Congress Party (NCP) national president but later took back his decision after protests.
During his address on Saturday, Sharad Pawar also said that all the rebels of the party would be disqualified.
Sharad Pawar also replied that he gave powers to his daughter Supriya Sule. He said that the party workers wanted Supriya to come into politics.
"Party workers wanted that Supriya Sule come to politics, she fought Lok Sabha polls and won. We gave Union Minister post to Praful Patel for 10 years. He lost the Lok Sabha election, after that, we gave him a Rajya Sabha seat," Sharad Pawar said. (ANI)
Read More: http://13.232.95.176/