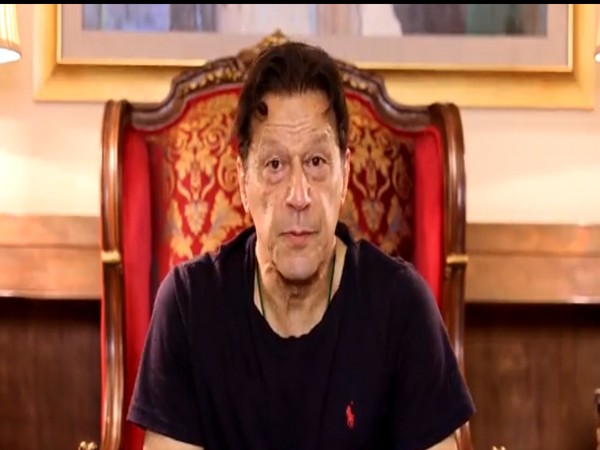 LM NEWS 24
LM NEWS 24
Imran Vows To Fight As Police, PTI Workers Clash
The area outside former Pakistan prime minister Imran Khan's residence at Zaman Park has turned into a battleground as police and Pakistan Tehreek-e-Insaf workers clashed on Tuesday as the heavy armoured police in riot gear has reached to arrest Imran Khan.
Amid the chaotic scenes, Pakistan Tehreek-e-Insaf Chief Imran Khan has released a video message and asked the "kaum" to keep fighting.
Police is only 50 yards away from Imran Khan's residence and there are only 50-60 PTI workers left outside his residence as Police started arresting party workers.
It appears that Police will be able to enter the residence and arrest him while there is also speculation that Imran Khan may court arrest. Intense shelling is being reported at Zaman park. More police contingents have been deployed and internet services at Zaman Park and the adjoining areas have been suspended.
All routes leading to Zaman Park have been blocked.
In the video message, Imran Khan asks the PTI workers to keep fighting. He said that the struggle should not stop if he is sent to Jail or killed, the people of Pakistan have to keep fighting for their rights and freedom.
"My dear Pakistanis, police are here to arrest me. They think that "kaum" will sleep when Imran khan will go to jail. You have to prove them wrong. You have to prove that it is an alive "kaum".
"For your rights and freedom, you have to struggle and fight," he added.
"I have everything thing by the grace of God, I am fighting a war for you. I have fought all my life and keep fighting. But if I'm put into jail or I'm killed, then you have to prove that this kaum will struggle without Imran khan also," he said further.
Notably, while fighting for their "Freedom", PTI workers injured Islamabad Police Chairman this evening.
A team of Islamabad police is in Lahore since yesterday to comply with the court orders that had directed authorities to arrest the Pakistan Tehree-e-Insaf chief who is facing a number of cases filed against him in different cities.
On Monday, a district and sessions court in Islamabad restored the former prime minister's non-bailable arrest warrant in the Toshakhana case. The Islamabad court had earlier reserved its verdict on a petition filed by him seeking an exemption from the hearing.
Last week, the IHC suspended the non- bailable arrest warrant for Khan issued by the local court issued due to the PTI chief's continuous absence.
IHC Chief Justice Aamer Farooq accepted the PTI chief's plea against Additional Sessions Judge Zafar Iqbal's decision and directed Khan to ensure that he appears before the lower court.
Islamabad DIG injured as police and PTI supporters clash outside Imran's Zaman Park residence in Lahore, Dawn reported.
Islamabad Deputy Inspector General (DIG) (Operations) Shahzad Bukhari was injured as police used a water cannon and tear gas to disperse PTI workers gathered outside party chief Imran Khan's Zaman Park residence in Lahore.
Shortly after 2 pm on Tuesday, armoured police vehicles had arrived outside Zaman Park residence in Lahore with the intention of arresting Imran but senior Islamabad police official had refrained from commenting on the case in which officials were acting against the PTI chairman.
However, almost an hour later, police used a water cannon and tear gas against PTI supporters that had gathered outside Zaman Park in droves.
Footage surfacing on Social Media showed police slowly inching toward the residence behind an armoured vehicle dispersing PTI supporters with a water cannon. Supporters could also be seen pelting stones at the policemen.
Footage also showed PTI supporters being teargassed as police arrived close to the main gate of Zaman Park. The workers, who had covered their faces with pieces of cloth and were carrying bottles of water, continued to pelt stones at officials.
PTI's Shireen Mazari shared a video where tear gas could be seen entering Imran's residence.
Amid the chaos, it emerged that Islamabad DIG (Operations) Bukhari — who is leading the police team — had been injured. Footage aired on TV showed the senior police official struggling to walk as two other officials helped him.
On Monday, an Islamabad district and sessions court again issued arrest warrants for Imran after he persistently skipped hearings in the Toshakhana case. The court had also directed police to present the ex-premier in court by March 18.
Speaking to the media outside Zaman Park after the police's use of force, PTI's Shah Mahmood Qureshi said that he had come to talk to the Islamabad DIG (Operations).
"He says he came with an arrest warrant [but] I'm requesting him to not ruin the situation," he said, adding that the PTI wanted to remain peaceful and did not want bloodshed.
"Meet me and talk to me. What are your orders? Deliver them to me, show me the warrant, I'll read it and understand it and talk to my chairman and consult our lawyers."
He said that the police action against PTI workers was "without reason" and called for it to stop immediately.
Qureshi said that Imran had been granted protective bail and questioned how police could want to arrest him. (ANI)
Read More Article: http://13.232.95.176/