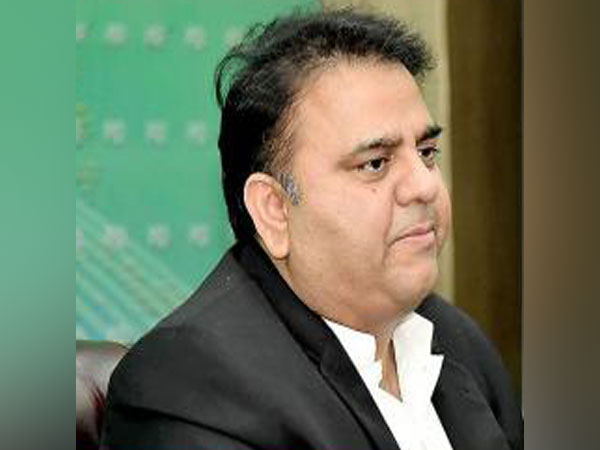 LM NEWS 24
LM NEWS 24
Imran's Aide Fawad Resigns From Pakistan Tehreek-e-Insaf
Pakistan's former Minister of Information and Broadcasting Fawad Chaudhry, who is a close aide of Imran Khan on Wednesday resigned from Pakistan Tehreek-e-Insaf (PTI).
Taking to his Twitter handle, Fawad Chaudhry said he has decided to "take break" from politics and announced to part ways from Imran Khan.
Fawad Chaudhry tweeted, "Ref. My earlier statement where I unequivocally condemned 9th May incidents, I have decided to take a break from politics, therefore, I have resigned from party position and parting ways from Imran Khan."
This comes after Pakistan Defence Minister Khawaja Asif on Wednesday said that the government is considering imposing a ban on the Pakistan Tehreek-e-Insaf (PTI) over the incidents that took place on May 9, Dawn reported.
Speaking to media persons in Islamabad, Khawaja Asif said, "A decision has not been taken yet, but a review is surely underway." He called the vandalism of military installations across Pakistan on May 9 as "coordinated attacks" planned by PTI chairman Imran Khan, according to Dawn.
Khawaja Asif said, "There is a lot of evidence and their people are telling themselves that they were briefed about this beforehand," as per the Dawn report. He further said, "I feel that his struggle of a year … all his plans failed and this was his last move against the armed forces."
Fawad Chaudhry's resignation comes as PTI Chairman Imran Khan was addressing the nation.
On Tuesday, former Pakistan Prime Minister Imran Khan called Pakistan Tehreek-e-Insaf (PTI) leaders' exodus as "forced divorces," Geo News reported.
His statement came after PTI leader Shireen Mirza announced her decision to leave PTI and politics. Taking to his Twitter handle, Imran Khan said that a new phenomenon of "forced divorces" has emerged for PTI.
PTI Chairman Imran Khan tweeted, "We had all heard about forced marriages in Pakistan but for PTI a new phenomenon has emerged, forced divorces. Also wondering where have all the human rights organizations in the country disappeared."
Imran Khan's statement comes as PTI leaders have been announcing their departure from the party. While leaving the party, the leaders have majorly cited PTI's "policy of violence" as the reason behind their decision, as per the Geo News report.
Shireen Mazari on Tuesday announced her decision to quit PTI and politics, ARY News reported. Mazari's announcement came after incidents in Pakistan on May 9 and 10 which she strongly condemned.
She announced, "From today onwards, I am no longer a part of PTI or any political party." Shireen Mazari expressed her commitment to her children and her mother and stressed that they are her top priority at this time, ARY News reported.
While addressing a press conference, Shireen Mazari said, "I condemn the incidents of May 9 and 10 in the strongest possible terms," as per the ARY News report. Mazari said that she has personally taken the initiative to start a probe into the matter by approaching the Islamabad High Court to ensure a fair probe.
People who have left Pakistan Tehreek-e-Insaf (PTI) include Fayazul Hassan Chohan, Abdul Razaq Khan Niazi, Shireen Mazari, Makhdoom Iftikharul Hassan Gillani, Khawaja Qutab Fareed Koreja, Aamer Mahmood Kiani, Chaudhry Wajahat Hussain, Aftab Siddiqui, Syed Zulfiqar Ali Shah and Usman Tarakai, Geo News reported.
Earlier on May 18, Imran Khan offered sympathies to all those who under pressure were made to leave Pakistan Tehreek-e-Insaf (PTI).
Imran Khan tweeted, "My sympathies go to all those who under pressure have been made to leave the party. And I commend and salute all the senior members who are resisting the extreme pressure to quit the party. The nation will always remember them for standing up for Haqeeqi Azaadi."(ANI)
Read More: lokmarg.com