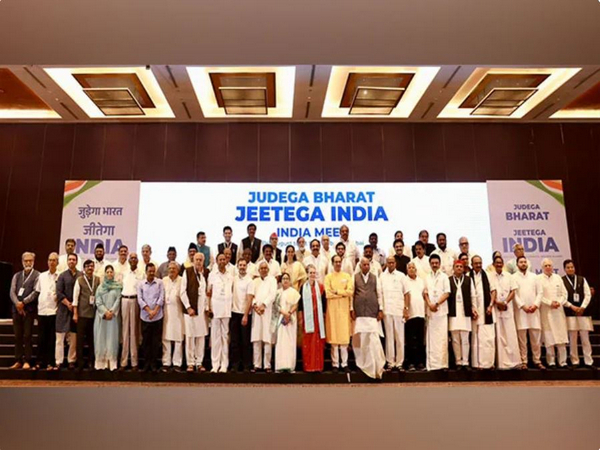 LM NEWS 24
LM NEWS 24
INDIA Alliance Resolve To Contest 2024 LS Election Jointly
The constituent parties in the Opposition INDIA alliance on Friday decided to contest the 2024 Lok Sabha election together "as far as possible", said the alliance's resolution taken during its third strategic meeting being held in Mumbai.
"We, the INDIA parties, hereby resolve to contest the forthcoming Lok Sabha elections together as far as possible. Seat-sharing arrangements in different states will be initiated immediately and concluded at the earliest in a collaborative spirit of give-and-take," said the resolution.
The resolution also said that the parties will "organize public rallies at the earliest in different parts of the country on issues of public concern and importance".
INDIA alliance also decided to coordinate among themselves on political communication and media strategies and will campaign with the theme 'Judega Bharat, Jiteega India' in different languages.
"We, the INDIA parties, hereby resolve to coordinate our respective communications and media strategies and campaigns with the theme in different languages," the resolution said.
Earlier speaking at the INDIA alliance meeting Congress President Mallikarjun Kharge warned that the alliance leaders should be prepared for more attacks from the various agencies of the government.
"We should be prepared for more attacks in the coming months, more raids and arrests due to this government's vendetta politics. The more ground our alliance gains the more the BJP Govt will misuse agencies against our leaders. It has done the same in Maharashtra, Rajasthan, Bengal. In fact Last week, it was done in Jharkhand and in Chattisgarh… The communal poison that the BJP and RSS have spread over the last 9 years is now seen in hate crimes against innocent train passengers and innocent school children," said Kharge.
The third formal meeting of the opposition bloc INDIA alliance began on Friday with the aim of coming up with an action plan for the next Lok Sabha Polls.
The first meeting of the joint opposition was held in Patna on June 23 and the second meeting was held in Bengaluru on July 17-18. (ANI)
Read More: http://13.232.95.176/