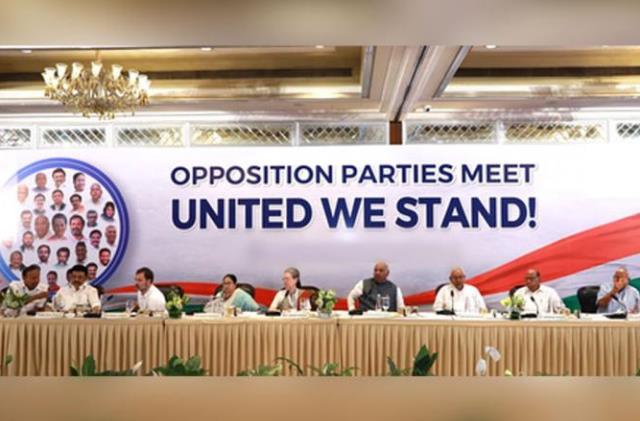 LM NEWS 24
LM NEWS 24
INDIA Bloc Assures Support For Women Reservation Bill
Aam Aadmi Party MP Sanjay Singh on Wednesday expressing his concern over the implementation of Women's Reservation Bill and urged the centre to implement the bill in 2024 if their intentions were clear. The AAP MP also assured the support of the INDIA bloc to the bill.
AAP MP Sanjay Singh said, "This is definitely not a Women's Reservation Bill, this is 'Mahila Bewakoof Banao' Bill. We have been saying this because none of the promises made by them have been fulfilled ever since PM Modi came to power. This is another 'jumla' brought by them…If you want to implement the Bill, AAP stands with you completely but implement it in 2024. Do you think the women of the country are fools? Anti-women BJP has brought one more 'jumla' in the name of the Bill. Women of the country, political parties understand these election tactics. So, we say that if their intentions are clear, implement it in 2024…"
MP Sanjay Singh said that in the Women's Reservation Bill introduced by the UPA in 2010 there was no such conditions that the bill would be implemented in 15 years or 20 years and delimitation would be conducted.
Sanjay Singh said, "If the centre is serious about the Women's Reservation Bill then the time limit clause should be removed and it should be implemented in 2024. INDIA alliance meeting is going to be held and we will discuss the details soon."
However, the AAP MP has assured that the INDIA alliance members will vote in favour of the bill after voicing their opposition to certain clauses.
"The INDIA alliance members have agreed to question the Government's intent on the bill in the house, we will also oppose the fact that the implementation of the bill is being delayed. However, during the voting on the bill we will vote in favour of the bill" said Sanjay Singh.
Earlier ahead of the discussion on the Women's Reservation Bill in the Lok Sabha today, Union Law Minister Arjun Ram Meghwal said that discussion on the bill will be held throughout the day and it has nothing to do with politics.
Union Law Minister Arjun Ram Meghwal introduced the bill in the first sitting of Lok Sabha in the new Parliament building on Tuesday. Arjun Ram Meghwal said that once the Nari Shakti Vandan Adhiniyam is passed, the number of seats for women in Lok Sabha will increase to 181. (ANI)
Read More: https://lokmarg.com/