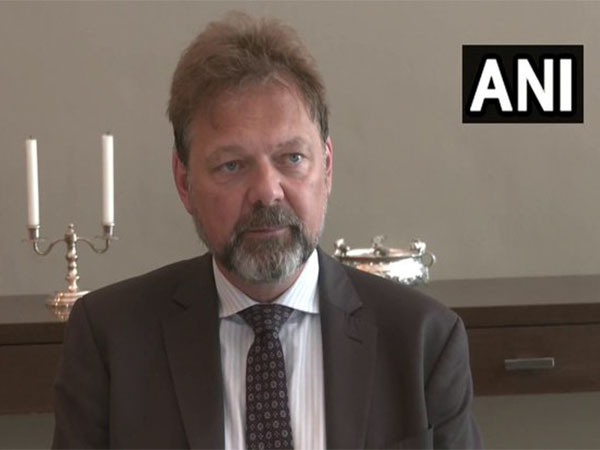 LM NEWS 24
LM NEWS 24
India Buying Russian Oil Is None Of Our Business: German Ambassador
India buying oil from Russia is "none of our business" German Ambassador to India Dr Philipp Ackermann said on Wednesday and noted that the decision on purchase is that of the Indian government.
The German Ambassador also said that India is a very appropriate candidate at some stage to come up with a solution to the Russia-Ukraine conflict but the stage is not now.
"India buying oil from Russia is none of our business basically. That's something which the Indian Government decides and as you get it at a very low price, I cannot blame any government who buys it," Ackermann said in response to queries at a press conference about the upcoming visit of German Chancellor Olaf Scholz to India on February 25 and 26.
"But we would like to see some Indian engagement at some stage. India is very appropriate candidate at some stage may be to come up with some solution. But, I don't think this is the time now. I say this with all due caution because we have listened to what Putin said yesterday. When you want to find a solution to the conflict, you need two parties to be prepared to find this solution," he added.
He referred to President Putin's remarks at Russia's Federal assembly.
"What we heard yesterday, Putin said…he didn't mention the word – negotiation or peace, one single time. India has very, very skilled diplomacy, very good diplomacy, if they want to step up they will have to find a good moment to step up. What I can say is the moment is not now," the German envoy added.
Russian President Vladimir Putin on Tuesday said that Moscow wanted to solve the conflict in Ukraine but the Western countries had prepared a "different scenario" behind its back, Reuters reported.
"We were doing everything possible to solve this problem peacefully, negotiating a peaceful way out of this difficult conflict, but behind our backs, a very different scenario was being prepared," Putin said while addressing the federal assembly.
Speaking about Germany's efforts to find a solution to the war, he said German Chancellor is every now and then on the telephone with Putin.
"There's uninterrupted communication between the Kremlin and some European capitals. We have to be honest, this communication has delivered nothing, but we believe the Ukraine crisis must be resolved diplomatically," he said.
Ackermann said Germany "will continue to help Ukraine to defend its territory".
"The Russian side is surprised by the unity and strategic patience of the West. It is important to sustain the international order. Our position on Crimea is clear too. It is an integral part of Ukraine," he said.
Talking about Scholz's India visit, he said the German leader will also visit Bengaluru besides Delhi.
"German Chancellor Olaf Scholz will arrive in India on Saturday on a bilateral visit. This is his first visit in his current tenure to India. He will visit New Delhi and Bengaluru."
The envoy said while the Ukraine crisis will figure in the German leader's talks with Prime Minister Narendra Modi, there will be a focus on strengthening business ties.
"India is growing" and there are many "business opportunities", he said and noted that there are around 30 CEOs in the German delegation.
"We see Russia and Ukraine very high on agenda during the meeting between German Chancellor Scholz and PM Modi. Recently, we have seen US President Biden in Ukraine. The Indo-Pacific will be on their meeting agenda too," Ackermann said.
He also talked about the potential of the Free Trade Agreement in boosting trade ties.
"A Free Trade Agreement (FTA) with India will increase our business here in a substantive way. German businesses are very interested in getting an FTA done between Germany and India," he said. (ANI)
Read More:http://13.232.95.176/