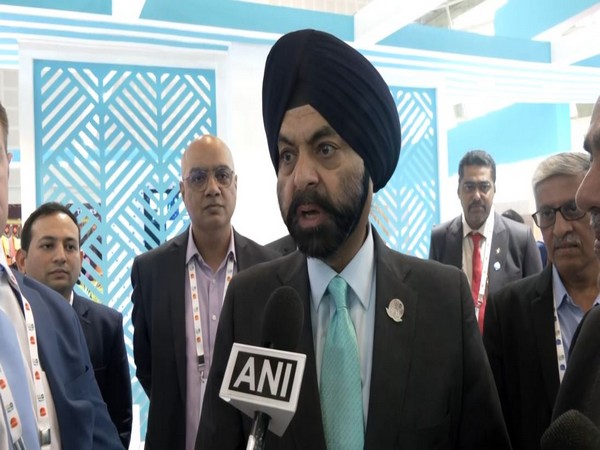 LM NEWS 24
LM NEWS 24
India Came Out Of Pandemic Relatively Stronger: Ajay Banga
India has come out of the pandemic relatively stronger, said World Bank chief Ajay Banga, who is currently in India, and noted maintaining the momentum in economy will be the best way to tackle poverty and buoy growth.
Indian-American Banga, who began his five-year term as World Bank Group President on June 2, 2023, visited a skill centre facility here in Dwarka, where he interacted with students enrolled in various skill development programs.
The executive directors of the World Bank selected Banga as the 14th President of the Bank for a five-year term in May this year.
"I think India has had an advantage over tackling poverty as its economy has been growing, India had a year or two of challenges during the pandemic, but India has come out of it relatively strong…The best way to tackle poverty is growth in jobs," said Banga here in the national capital on being asked to comment on a Niti Aayog report which showed 13.5 crore Indians escaping poverty in past five years.
The Niti Aayog report titled 'National Multidimensional Poverty Index: A Progress Review 2023' was released on Monday. The report stated as many as 13.5 crore individuals in India moved out of multidimensional poverty between 2015-16 and 2019-21.
Banga further said the gains made on poverty over the last three to four decades the world over took a little hit due to the pandemic and climate change, and higher debt in some countries.
"The best way to drive a nail in the coffin of poverty is growth. And jobs every other way, is you have to provide skilling for those jobs. You have to provide education for those jobs. You have to provide health care for people grow up," Banga said.
India, he noted, is focused on both growth and jobs.
"So I'm actually more optimistic today with all the infrastructure investment that has been going on with all the investment with digital and physical infrastructure (here in India)," he said. (ANI)
Read More: http://13.232.95.176/