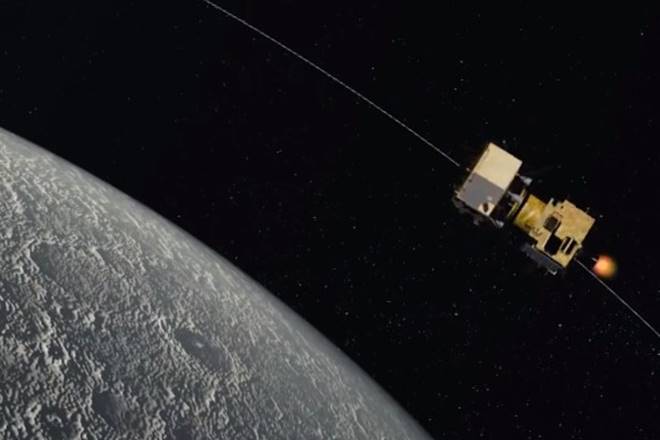 OPINION
OPINION
India Has Placed Scientific Temperament In Orbit
<![CDATA[
Modi deserves credit for bringing out space science from its bureaucratic halo of the past and creating a mass following through an approving media
Science is one of those disciplines where even a failure can leave much to explore, learn and correct. This is the Indian Space Research Organisation (ISRO)'s immediate task after the last-minute debacle of its moon mission Chandrayaan-2.
It might have failed in one of its objectives, but the mission itself is not a failure. The ISRO came tantalizingly close to creating history in the early hours of September 7 when the robotic lander Vikram followed the predetermined descent trajectory and came just within 350 meter of the lunar surface before contact was lost.
Vikram was located a day later. But mystery surrounds whether it landed 'softly' as its fall was slowed or crash-landed and its condition after the fall. The orbiter and other systems, however, continue with their assigned tasks.
If successes have their stories, so do failures on which future successes are hopefully built. This writer, although not equipped with science studies, had meant to dwell here on India's numerous achievements in the field of science. Now, it must be a solemn narrative, admitting the obvious that there have been both failures amid successes.
ISRO deserves applause for its maiden effort at moon landing. Only three other nations, the United States, Russia and China have done it, after multiple efforts "soft landing" on the moon's South Pole. Someone calculated the cost of Indian mission at a measly Rs 9.78 per capita — peanuts when compared to what others have spent.
To put it in perspective, there have been 38 attempts so far by other countries to land a rover on the moon and have succeeded only a little more than half the time. This April, Israel's Beresheet lunar lander crashed to the lunar surface. Early January this year, China's Chang'e-4 touched down on the lunar far side and deployed the Yutu-2 rover to explore the South Pole-Aitken basin.
A significant and positive change lies in the way the world has viewed the mission. Support and sympathy came from NASA and space agencies of advanced nations most of whom are cooperating/ collaborating. The foreign media in general applauded the effort. Gone are the days when the West viewed Indian efforts condescendingly, advising against putting money on expensive ventures and instead, feed and educate the poor.
Or, when there was unwillingness to give credit. When late APJ Abdul Kalam became the President of India, sections of Western media had sought to project the home-grown scientist as one who had 'borrowed' knowledge. Much was made of the brief visit to the National Aeronautics and Space Administration (NASA) he had paid as a practicing scientist. An economically strong India is in different league today.  
At home, applause is due for this scientific mission capturing the imagination of a whole nation when the ruling political dispensation and its myriad ideological affiliates pursue a revisionist agenda that encourages obscurantism.
Whatever critics may say, Prime Minister Narendra Modi did well to go back to the grieving scientists who lost by a whisker and offer his shoulder, literally, to their emotional leader. The heart-felt consolation was also a morale booster for the scientists and calmed the millions who had anxiously watched the wee-hour aborted touch-down. 
Undoubtedly, Modi deserves credit for bringing out space science from its bureaucratic halo of the past and creating a mass following through an approving media. But his critics complain with some justification that even space is not the limit for his personal political branding.
It contradicts and mercifully, corrects the prevailing ethos to which he has contributed. It was Modi who initiated at the Indian Science Congress in 2014 the trend of mixing up science with religion, beliefs, tradition. To be fair, he has not got the science wrong since. But the trend he set has encouraged his many ministers and partymen and women to question, among other things, the Darwin Theory. Recent deaths of ailing ruling party stalwarts were blamed on "destructive magic" of opposition parties that are already in a political coma.
India survives, even thrives on such contradictions. They have always been there, even when Jawaharlal Nehru, the first premier after two centuries of slavery, laid the foundations of modern science and technology, including this space programme. He had then advocated that a tradition-bound people should develop "scientific temper." He is a political untouchable today. Even this expression is shunned and history is sought to be selectively rewritten.         
All of India expressed solidarity with ISRO and its scientists. But disregarding Modi's morale-booster to the scientists, some of his acolytes dragged in "Pakistan and its Indian supporters" (read the Modi's political opponents) for "planning celebrations." Select TV channels also chimed in with this cacophony. To think that their consumers and purveyors are educated middle class people.
They offer the mirror image to their adversarial neighbour. Over there, too, predictably, amidst the current tiff over the changes India has made in Kashmir, the narrative was one of India's 'hopes dashed" and its space agency experiencing "lunar moment of truth."
Pakistan's minister for science and technology Fawad Chaudhary tweeted his glee at the failure of the mission and advised India not to 'waste' money in trying to reach the moon. He was rightly pulled up by saner compatriots who said it was 'childish' to attack India when Pakistan's own achievement in space science was largely borrowed and miles behind.
Leaving domestic and sub-continental shenanigans behind, one must return to Chandrayaan 2. The orbiter is safe in the intended orbit around the moon. And with the "precise launch and mission management", its life span will extend to almost seven years. Carrying eight of the 13 payloads, the orbiter will spend the next nearly seven years making high-resolution maps of the lunar surface, mapping the minerals, understanding the moon's evolution, and most importantly looking for water molecules in the polar regions. Some of the impact craters in the South Pole are permanently shadowed from sunlight and could be ideal candidate sites to harbour water.
With the U.S. wanting to send astronauts to the South Pole by 2024, NASA, in particular, will be keen on data from the Chandrayaan 2 orbiter. The ISRO's Moon Impact Probe and NASA's Moon Mineralogy Mapper on board Chandrayaan 1 had already provided evidence of the presence of water in the thin atmosphere of the moon, on the surface and below. A NASA study last year found regions, within 20° of each pole in general and within 10° in particular, showed signs of water. The Chandrayaan 2 orbiter will now possibly reconfirm the presence of water on the moon.
For ISRO, there is vast scope beyond the moon. It wants to go to Venus, and send up a manned space mission. France is a partner. Time was when France launched Indian satellites in the Pacific. Then, India launched French and other satellites in the Indian Ocean region, The two have agreed to send up almost 12 satellites to enhance maritime domain awareness.
Didn't poet Muhammad Iqbal say, exhorting the mankind's never-ending quest: "Sitaraon se agey, jahan aur bhi hain"?  
The writer can be reached at mahendraved07@gmail.com