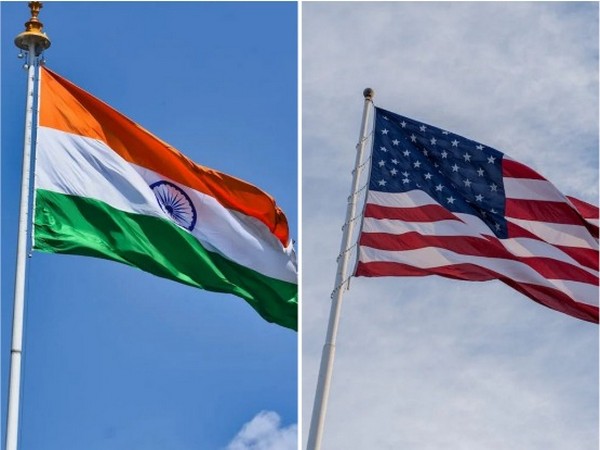 LM NEWS 24
LM NEWS 24
India Number One Priority, Have Reduced Wait Time For Visa: US
India is the United States' number one priority, US Visa officials said while adding that after the COVID pandemic, there has been a rise of around 36 per cent in visa processing across the country.
While addressing a media interaction organised by Foundation for India and Indian Diaspora Studies on Tuesday, Deputy Assistant Secretary for Visa Services in the Bureau of Consular Affairs Julie Stufft said, "India is the number one priority that we are facing right now. We are absolutely committed to getting out of this situation. Anyone in India seeking a visa appointment or visa have to wait for that's not certainly our ideal."
She further stated, "So far this year, we have issued 36 per cent more visas than we did before the COVID pandemic in India. And that is a huge percentage of progress."
Stufft also announced that come fall, the US will start the Visa stamping program domestically within the US for visa renewals, including H-1 and L-1. Visa. The Department of State representative told reporters that initiatives are in place to speed up domestic visa revalidation in certain categories on a pilot basis.
"This fall will be the first that we'll be able to put out a call for applications. The pilot is this summer..and we're gonna be doing it for people in worker status. So that would be H's and L and, and I's," the official added.
Acknowledging that the difficulties are still being experienced, the officials said the department was also expanding its interview waiver process for some temporary workers, students and academic exchange visitors.
"All the non-visitor time or student-visa have very very low wait times and that's really key. Our H-1B and F student's wait time were just as high almost six months ago and so we brought down the wait time," she added.
The H-1B visa, under the Immigration and Nationality Act, is a non-immigrant visa that allows US companies to employ foreign workers in specialty occupations that require theoretical or technical expertise.
Talking about the India-US relationship, Deputy Assistant Secretary for India, Nancy Jackson said that people-to-people is the most important relationship between US and India.
"As I look at the relationship it strikes me that people-to-people ties between our two nations are really the bedrock of what is one of the most consequential relationships in the world and that is the India-US relationship. And we can't underscore that enough and so addressing the view wait time that we were facing is critical. Not only to maintain these people-to-people ties but also to expand in that space. So because of that, this issue remains a top priority," she added.
The officials said Indian applicants who happen to be travelling for business to another country can go and apply for a US visa. Citing the example of countries like Thailand and Germany Sufft noted, "We've also opened up other missions and this is actually unprecedented. We've asked other US embassies to take on India visa applicants specifically if they choose to travel there."
On January 21, the US Mission in India launched the first in a series of special Saturday interview days to reduce wait times for first-time visa applicants. The US Embassy in New Delhi and Consulates in Mumbai, Chennai, Kolkata and Hyderabad all opened consular operations on Saturday to accommodate applicants who require in-person visa interviews.
The US Mission will continue to open additional slots for appointments to take place on select Saturdays, according to the statement released by US Embassy in India. These additional interview days are among the measures that have been taken to address the backlog in visa processing caused by COVID-19.
The US Department of State has implemented remote processing of interview waiver cases for applicants with previous US visas. According to the statement, dozens of temporary consular officers from Washington and other embassies will arrive in India to increase processing capacity in January-March. (ANI)
Read More:http://13.232.95.176/