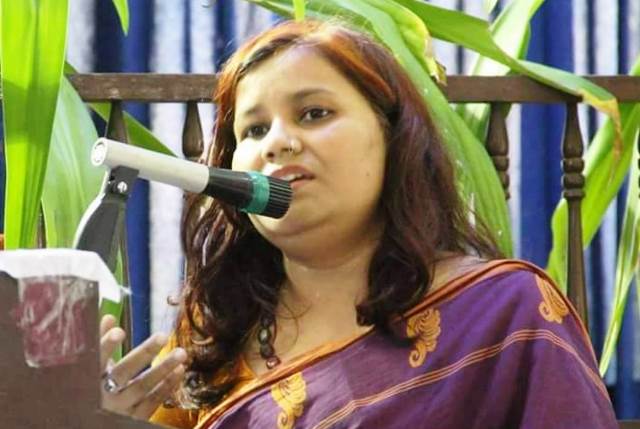 LOK ISSUES
LOK ISSUES
India or Iran, Religious Patriarchy Is The Real Problem
Shirin Shabana Khan, a feminist social activist, says patriarchy mixed with religion is a poisonous cocktail to curtail women's freedom. Her views:
When I first read about Iranian women's protest against hijab, I wholeheartedly supported it. A woman has been killed there for not wearing hijab properly. This kind of moral policing is not acceptable anywhere. You cannot tell women what to do and what not. There is no objective condition anywhere for women to independently take decisions about their lives.
When I look at the bygone decades, I feel that patriarchy is getting stronger by the day. Moreover, patriarchy mixed with religion is a sure-shot recipe for the end of freedom. We could easily see this in Iran where women used to be free in the recent past. So, for the sake of freedom and equality and to live life with dignity, Iranian women's protests must be supported.
Having said this, I must also say that we could situate the Indian condition in the same framework of liberal and progressive values. There is no contradiction in simultaneously supporting the demand of Muslim women to wear hijab in India and to abandon it in Iran. Both are different sides of the same coin. A cultural tool is being used by the religious patriarchy as a political tool because it feels threatened by the women's assertion.
Equality cannot be selective otherwise you will be accused of being biased. It is happening now with people like Malala who spoke in the Indian case but have kept silent on Iran. Maybe they are playing safe but we should also look at this issue from an identity point of view.
ALSO READ: 'Let A Woman Decide Whether to Wear Hijab or Take if Off'
In India, Muslims are a minority. In Iran, they are a majority. When Indian Muslim women assert their choice to wear a hijab, they are asserting their identity through a cultural practice in the face of a majoritarian regime. When Iranian women protest against wearing a hijab, they are asserting their majoritarian identity against a repressive regime to claim freedom.
So, wearing or abandoning a hijab is not an issue in itself neither it is some sort of liberation. It does not have an intrinsic ideological objective embedded into it except protection from hard weather, pollution, etc. The agency is important. Even the death of a woman in these protests is not the central issue. These assertions emanate from the identity crisis, whether in France, Iran, or India. This identity crisis results from patriarchy and religion combined against women.
Iranian women's protests must see that it does not keep revolving around death. It should try to address some other basic issues like the Right to Education, the Right to Partnership, and Rights for All defined in the Medina constitution and UN Declaration on Human Rights. They must come out with the holy Islamic texts and tell the world that covering the head was not only suggested for women but also men in the Surah. They must tell the world that Hazrat Zainab was an educated woman who used to take part in debates; that Islam says if you need to go to China for getting an education you must go; that men should also keep their eyes low in front of women.
There have been biased interpretations and preaching of Islam by religious leaders to tame women through tools like the hijab. This must stop now. This is against the spirit of Islam. Real Islam must prevail. It I true that identity-based movements and protests are tricky but looking at this issue in the country's context from the diversity and inclusion point of view, I stand with the women's right to choose, in India or Iran or elsewhere.
As told to Abhishek Srivastava
(The narrator is program director, People's Vigilance Committee on Human Rights)