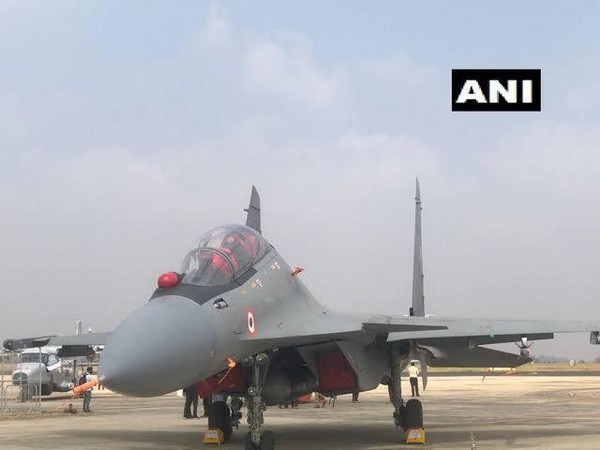 LM NEWS 24
LM NEWS 24
India Plans To Equip Su-30MKIs With Indigenous 'Virupaaksha' Radar
Working on upgrading its fleet of its Russian-origin Su-30 MKI combat aircraft, the Indian Air Force is planning to equip them with an indigenous advanced radar named 'Virupaaksha'.
The Indian Air Force is working on the upgrade programme of the Su-30MKI fleet under a package worth over Rs 65,000 crore where 84 planes would be upgraded indigenously with advanced made in India radars and weapon systems.
"The Virupaaksha is an advanced radar being developed indigenously. This would be a strong push to the indigenisation process in military sector," defence officials told ANI.
Virupaaksha is one of the names of god Mahadev worshipped by Hindus living across the world.
The Indian Air Force has already decided to replace the Israeli radar on the LCA Tejas Mark 1A fighter jet with the indigenous Uttam Actors Electronically Scanned Array radar along with the Angad electronic warfare suite.
The Su-30 fighter jets are the mainstay of Indian Air Force with 260 of them already in service. The jets have been inducted in different batches and have now form around 50 per cent of the fighter fleet.
The Su-30MKI fleet upgrade plan is also seen by the Indian Air Force as an opportunity for exports as many countries in the south east Asia and Africa operate the plane and can use these solutions for providing advanced capabilities to their fleets.
India is one of the largest operators of the Su-30MKI fighters and has constantly equipped the planes with new capabilities. (ANI)
Read More: https://lokmarg.com/