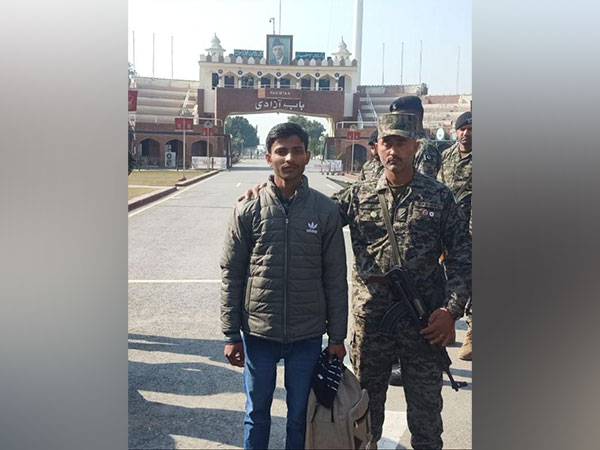 LM NEWS 24
LM NEWS 24
India Repatriates Pakistani Via Attari-Wagah Border
Pakistan High Commission in New Delhi on Thursday said that India repatriated a Pakistan national via the Attari-Wagah border who was under imprisonment in the country.
"In close coordination with Foreign Office Pakistan and also the Indian side, a national who was imprisoned in India, was repatriated today via the Attari-Wagah border. We will continue our efforts for early repatriation of those Pakistani prisoners who have completed their sentences," Pakistan High Commission tweeted.
India and Pakistan this month had exchanged the lists of civilian prisoners and fishermen in their custody, in line with the longstanding agreement between the two countries.
In an earlier statement on January 1, the Ministry of External Affairs (MEA) said India shared lists of 339 Pakistani civilian prisoners and 95 Pakistani fishermen currently in Indian custody. Similarly, Pakistan has shared lists of 51 civilian prisoners and 654 fishermen in its custody, who are Indians or are believed to be Indians.
In the statement, the Indian government called for early release and repatriation of civilian prisoners, missing Indian defense personnel, and fishermen along with their boats, from Pakistan's custody.
"In this context, Pakistan was asked to expedite the release and repatriation of 631 Indian fishermen and 02 Indian civilian prisoners, who have completed their sentence and whose nationality has been confirmed and conveyed to Pakistan. In addition, Pakistan has been asked to provide immediate consular access to the remaining 30 fishermen and 22 civilian prisoners in Pakistan's custody, who are believed to be Indian," the MEA said.
The ministry said India remains committed to addressing, on priority, all humanitarian matters, including those pertaining to prisoners and fishermen in each other's country.
In this context, India has also urged Pakistan to expedite necessary action at its end to confirm the nationality status of 71 Pakistani prisoners, including fishermen, whose repatriation is pending for want of nationality confirmation from Pakistan.
The external affairs ministry also said Pakistan had been requested to ensure the safety, security, and welfare of all Indian and believed-to-be Indian civilian prisoners and fishermen, pending their release and repatriation to India. (ANI)
Read more: http://13.232.95.176/