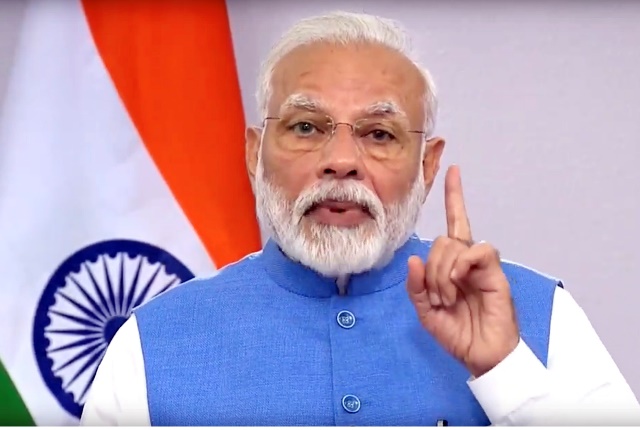 LM NEWS 24
LM NEWS 24
India Under Total Lockdown To Combat Coronavirus
Thirty-two states and Union Territories (UTs) have announced complete lockdown to check the spread of the coronavirus in the country, informed the Central government on Tuesday.
There is a complete lockdown in as many as 560 districts of the country affecting several hundred million people.
Addressing the nation, Prime Minister Narendra Modi coined an acronym "CORONA" – Koi road par na nikle – to advise people not to venture out of their homes as the nationwide total lockdown will be in place for three weeks from 12 o'clock tonight.
Emphasizing the need for social distancing in tackling COVID-19, Prime Minister said, "You have to remember that a coronavirus infected person initially appears to be normal and doesn't show symptoms. So maintain precautions and stay at home."
He cautioned people, saying, "If we are not able to manage the upcoming 21 days (of nationwide complete lockdown), we will be pushed back 21 years."
The Prime Minister said, "This lockdown is in a way a curfew and would be more stringent than Janta curfew. "We may have to pay a financial cost for this lockdown but it is important for the safety of people."
He further stated that an estimated Rs 15,000 crore has been allotted for the virus testing facilities, PPEs, ICUs, ventilators and training medical workers.
Earlier, the complete lockdown was imposed in 30 districts, as of now, almost the entire country is in lockdown to restrict public movement in an attempt to break the chain of transmission of coronavirus.
Three states — Uttar Pradesh, Madhya Pradesh and Odisha — have announced lockdown in select districts with the governments continuously monitoring the situation and ready to extend the restrictions to other districts as well.
The Union Territory of Lakshadweep has announced restrictions on certain activities.
The Indian Railways has suspended all passenger train operations till March 31 in view of coronavirus. (ANI)