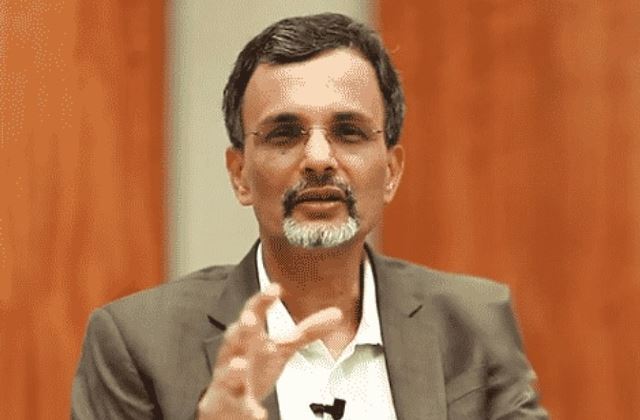 LM NEWS 24
LM NEWS 24
Indian Economy Expected To Grow 6.5-7%: CEA Nageswaran
The Indian economy is expected to grow in a range of 6.5-7 per cent in the current financial year 2023-24 per cent, said Chief Economic Advisor Anantha Nageswaran.
The forecast was on the back of firm investments and rapid stride in digital transformation.
The CEA was speaking at the plenary session on 'Mission USD 9 trillion Indian Economy by 2030' organised by the industry body Confederation of Indian Industry (CII) as a part of industry interaction on 'Building a Resilient Economy' in Lucknow.
The Indian economy is in a state of autopilot and is bouncing back impressively after the pandemic, he said and hoped the 2022-23 GDP numbers could be revised upwards in the subsequent revisions.
As per the provisional estimates released by the National Statistical Office (NSO) recently, real GDP growth for 2022-23 stood at 7.2 per cent, higher than the 7 per cent projected.
Earlier, too, the CEA said he expected an upward revision in the 2022-23 GDP numbers going ahead.
Despite strong global headwinds and tighter domestic monetary policy tightening, various international agencies have forecasted India to be one of the fastest-growing economies in 2023-24, supported by robust growth in private consumption and sustained pick-up in private investment.
Sharing his optimism on the medium-term growth prospects of the Indian economy, Dr Nageswaran highlighted that the sound macroeconomic policies of the government, structural reforms such as GST, IBC etc, thrust on infrastructure and digitalisation have ensured that the Indian economy can grow for a longer period without running into the overheating situation.
"Between now and 2030, based on what we have done so far without even assuming that further reforms will be done, I can say that we have the potential to grow steadily between 6.5-7.0 per cent and if we add the additional reforms on skilling, factor market reforms among others, we can go up to 7.0-7.5 per cent and possibly even 8 per cent", he further added.
According to the CEA, private consumption, which contributes close to 60 per cent to GDP, has surpassed the pre-pandemic trend in the third quarter of the last fiscal contributed by the release of pent-up demand and recovery in rural demand.
Going ahead, a lower inflation outlook due to easing commodity prices, and a good harvest will have a substantial impact on boosting consumption spending further.
On the sightings of green shoots of recovery in rural demand, the CEA highlighted that an increase in Minimum Support Price (MSP) for major crops and a rise in the MNREGA wage rate are expected to improve the financial security of rural households further and boost rural demand in the coming months.
The Cabinet Committee on Economic Affairs (CCEA), chaired by Prime Minister Narendra Modi, on Wednesday, approved the increase in Minimum Support Prices (MSP) for Kharif crops for the 2023-24 season. The increase was to the tune of 5-10 percent range. The government through its agencies procures crops from farmers from time to time at support prices. (ANI)
Read More: http://13.232.95.176/