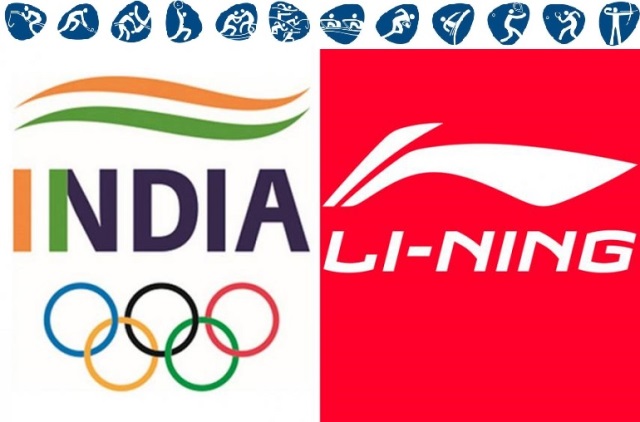 OPINION
OPINION
Indian Sports And Chinese Games
The Indian athletes at the forthcoming Tokyo Olympics will be seen wearing 'unbranded' sports apparel. No more Chinese designs, logos and sponsorship. With this symbolic, globally visible (since it will be visuals-only games) parting of ways with the hostile neighbour, India has also joined the global China-versus-the United States game, on the latter's side.
The change has come after last year's military skirmishes on the disputed border. The Indian Olympic Association has suspended its collaboration with Chinese giant Li Ning that kitted the Indian athletes and sponsored their travel. This was being done, the IOA said, to respect "sentiments of the people of the country."
Prior to the border incidents, then sports minister Kiren Rijiju, incidentally a Member of Parliament from Arunachal Pradesh that China claims as its territory, had said: "Li Ning designed the official sports kit inspired by India's national colours and integrated unique graphics to emote the energy and pride of the Indian Olympic Team."
The deal was reported to be worth INR 50 million. Li Ning was the Indian team's apparel sponsor at the Rio Olympics five years ago and had also provided uniforms for the 2018 Commonwealth and Asian Games.
Tokyo Games big medal hopeful, shuttler PV Sindhu, was also sponsored by Li Ning. All that is over, at least for now. Last year, till the border incidents, Vivo, the telecom giant had sponsored India Premier League, the multi-million cricketing tournament. It returned briefly this year, apparently due to some contract obligations.
India relies heavily on products and raw materials from China in nearly every sport. According to the Department of Commerce's data for 2018-2019, over half of India's sports equipment was imported from China. This includes ­footballs to table tennis balls and shuttlecocks, tennis and badminton racquets and their stringing machines, mountain climbing and adventure sports gear, gym apparatus and athletics gear including javelins and high jump bars.
Forget the no-politics-in-sports idea. Popular sentiments over the 'betrayal' on the border should have triggered a "boycott Chinese goods" campaign. But Prime Minister Modi's government, keen on taking political credit, does not wish to stir the economic and trade cauldron.
This is not child's play. The global toy market is about $100 billion, but as Modi lamented at the recent "Toycathon", urging Indian toymakers to be 'atmanirbhar' (self-reliant) in making toys for children, that India's share is only around $1.5 billion. Worse, "we import about 80 percent of our toys," and worse still (which he didn't say), 70 percent of this 80 percent come from China.
India is 'critically dependent' on China in imports across 86 tariff lines, a Group of Ministers (GoM) reported last December. Line items include consumer electronics, computer hardware, telephone equipment, electronic items, and air conditioners and refrigerators. Also, China has the largest share in India's imports — more than 18 per cent in April-September 2020. This share has risen since, despite the border incidents and despite the pandemic, as China, unlike India, has managed to curb the spread of Covid-19 and kept its factories running.
The Indian authorities have banned a hundred Chinese apps and more are in the pipeline. Only, the Chinese presence in India's market – name any product – remains heavy, a fact of everyday life. Two-way trade in 2020 reached $87.6 billion, down by 5.6 percent, the trade deficit declined to a five year-low of $45.8 billion. "The trade deficit is not in dollars, it is in overdependence," Sanjay Chadha, Additional Secretary in the Ministry of Commerce and Industry said in January.
Cell-phone has fully integrated into an Indian's life. Visit any home or market place and see how Chinese brands dominate. They commanded 75 percent of India's smartphone market in 2020, up from 71 percent in 2019. Given their spread, pushing Germans, French, South Koreans among others to the margins of a growing market, it is doubtful if India's online education of millions of students, compelled by Covid-19, would have been possible.
Cell-phone is just one example. Computers and other communications gadgets and apps are hugely Chinese. Fear of a possible suspension of Chinese tech-support for their maintenance persists. Keen to avoid any such problem in future, this writer purchased a Taiwanese brand laptop last year, only to find that it was "Made in China" under Taiwanese licence.
It is no consolation that the US itself is having to urge its own basketball stars to shun Li Ning sports products because the Chinese giant is said to be using cotton sourced from its Xinjiang region where the authorities are accused of suppressing minority Muslims. Incidentally, in a tit-for-tat, Li Ning had itself suspended cooperation with the Americans earlier, "in national interests", after American producers backed the anti-Beijing protests in Hong Kong.
The Indian story is similar to many countries. Only, not everyone has a disputed border with China. Neither is there nudging from a strategic partner like the United States to 'balance' the Asian scene. In a sense, India pays double price when it cannot deal with erstwhile ally Russia, Iran or anyone the US dislikes.
India's case remains unique for several reasons. Besides a border that gets 'live' from time to time, and talks have made little headway in the last six decades, it has reasons to feel 'surrounded.' The Himalayan ranges became pregnable in the last century. For long years, one debated on the "string of Pearls", of China developing military bases on islands all around the Indian Ocean. The region was for long 'Indian' — its backyard, in broad maritime terms – no longer so.
This is old story. The Chinese deep pockets have won over just all of India's neighbours after China formally launched the Belt and Road Initiative (BRI). All South Asians have joined in, with varying outcome, but with bright hope of the Chinese money and technology being available — for a price. India is the sole 'outsider'. Its pockets are not deep, nor has it established a good record of completing projects in its neighbourhood, yielding space to China.
For long years, there was a quiet pride that India and China managed well their economic and trade ties, despite an unsolved border dispute. It was called pragmatism and was contrasted with India-Pakistan, wherein the trade was restricted due to mistrust. India would show the Chinese example and accuse Pakistan of being cussed. While that remains, the China story has taken a beating. This is unlikely to normalise for long.
The conflict-from-cradle rivalry with Pakistan has taken India miles ahead of the recalcitrant neighbour. But even that is now becoming thin. China has taken resolute striders in Pakistan in the shape of China Pakistan Economic Corridor (CPEC), investing billions in building infrastructure that Pakistan could never dream of despite its decades of alliance with the West – the US in particular. Now, China, the "iron brother", is helping out, in return for entry to the Indian Ocean. Now, the two are about to extend their collaboration, howsoever unequal and weighed in China's favour, to a land-locked Afghanistan. Whether or not Pakistan gains "strategic depth" against India in future, a government in Kabul that may not be hospitable to India, with this extension of CPEC bears the potential of giving it "economic depth."
Call it "Chinese East India Company", or talk of the inevitable debt trap – who cares? In the next decade, China will have laid infrastructure that is as good, or even better than, India, across South Asia. And its CPEC will have created a significant class or rich politicians and civil and military officials in Pakistan who can, supported by military and economic heft from China, can afford to stare down at India.
The writer can be reached at mahendraved07@gmail.com