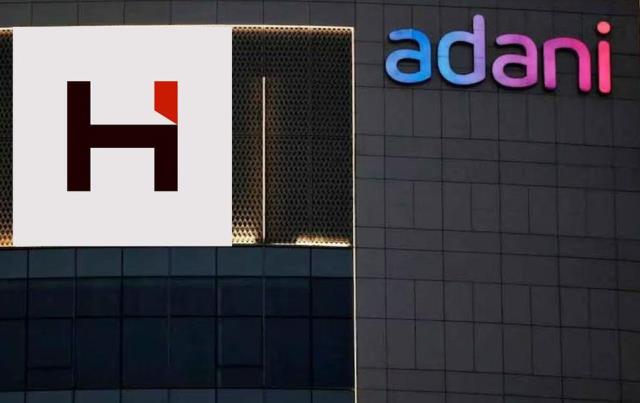 LM NEWS 24
LM NEWS 24
India's Future Is Being Held Back By Adani Group: Hindenburg
The Adani Group has attempted to conflate its meteoric rise and the wealth of its Chairman, Gautam Adani, with the success of India itself, Hindenburg Research said on Monday hours after the Indian conglomerate in its rebuttal said that allegations of stock manipulation leveled by the US-based short seller amounted to a "calculated attack on India."
Stating that "Fraud cannot be obfuscated by nationalism" the Hindenburg Research hit out at the Adani Group claiming that the latter's "Bloated Response" ignored "every key allegation we raised."
The response comes in the wake of an extensive 413-page report released by Adani Group that dismissed all allegations against it and termed the Hindenburg report as an "attack on India and its independent institutions".
Hindenburg Research had on January 24 published a report accusing the Adani Group of accounting fraud and stock manipulation over decades that had led to a nearly USD 51 billion sell-off in shares of the port- to-energy Indian conglomerate.
The Adani Group said the report was driven by "an ulterior motive" to "create a false market" to allow the US firm to make financial gains. It accused the Hindenburg Research report of a "malicious combination of selective misinformation and stale, baseless, and discredited allegations".
Hindenburg Research in its rebuttal early today said "Hours ago, Adani released a '413-page response'. It opened with the sensationalistic claim that we are the "Madoffs of Manhattan". "
"It also predictably tried to lead the focus away from substantive issues and instead stoked a nationalist narrative, claiming our report amounted to a "calculated attack on India." In short, the Adani Group has attempted to conflate its meteoric rise and the wealth of its Chairman, Gautam Adani, with the success of India itself," the Hindenburg group said.
The short seller said it disagreed. "To be clear, we believe India is a vibrant democracy and an emerging superpower with an exciting future. We also believe India's future is being held back by the Adani Group, which has draped itself in the Indian flag while systematically looting the nation," it said
"We also believe that fraud is a fraud, even when it's perpetrated by one of the wealthiest individuals in the world," it said.
The Hindenburg group stated that of Adani's 413-page response only "about 30 pages focused on issues related to our report."
"The remainder of the response consisted of 330 pages of court records, along with 53 pages of high-level financials, general information, and details on irrelevant corporate initiatives, such as how it encourages female entrepreneurship and the production of safe vegetables," it said.
The group said its report asked 88 specific questions of the Adani Group and in its response, Adani failed to specifically answer 62 of them. "Instead, it mainly grouped questions together in categories and provided generalized deflections"
"In other instances, Adani simply pointed to its own filings and declared the questions or relevant matters settled, again failing to substantively address the issues raised," the Hindenburg group said.
The US-based short seller noted that the core allegations of its report – "focused on numerous suspect transactions with offshore entities – were left completely unaddressed."
Hindenburg said, "We asked about the source of the billions of US dollars that have flowed from Vinod Adani-Associated Offshore shell entities through the Adani Group. Adani's defense: "We are neither aware nor required to be aware of their 'source of funds"
For example, it said, "Example #1: A U.S. ~$253 Million Loan From a Mauritius Entity Where Vinod Adani Serves As a Director" and added, "Example #2: An Investment Of U.S. $692.5 Million From A Mauritius Entity Controlled By The Head Of The Adani Group's Private Family Investment Office"
Hindenburg said, "Our report outlined numerous irregularities and connections between suspected offshore stock parking entities and Adani promoters, raising key questions about whether promoter holdings were fully disclosed. Adani's response claimed it simply doesn't know who its largest public holders are."
The US firm also said, "On Adani's legal technicality defense: It strikes us as obvious that Vinod Adani is a related party to The Adani Group."
Hindenburg concluded that "Adani's response largely confirmed our findings and Ignored Our Key Questions. Disclosure: We Are Short Adani Group Through US-Traded Bonds And Non-Indian-Traded Derivative Instruments"
In a disclaimer, the Hindenburg group claimed that it held short positions in Adani Group Companies through US-traded bonds and non-Indian-traded derivatives, along with other non-Indian-traded reference securities and the report relates solely to the valuation of securities traded outside of India. (ANI)
Read more: http://13.232.95.176/