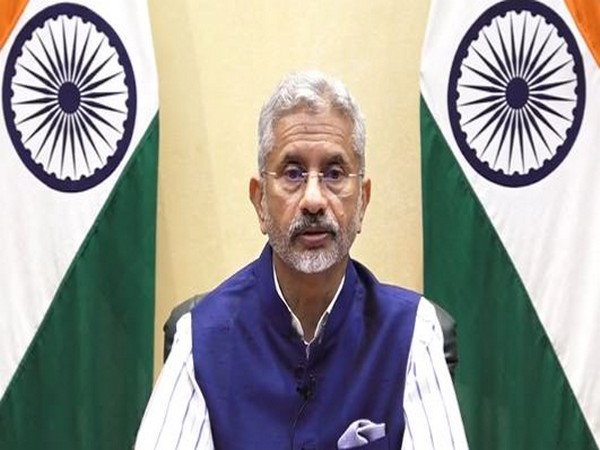 LM NEWS 24
LM NEWS 24
India's Relations With Europe Are Stronger And Deeper Than Ever Before: Jaishankar
Union External Affairs Minister S Jaishankar on Tuesday said that India's relations with Europe are stronger and deeper than ever before.
In the inaugural session of CII India-Europe Sustainability Conclave, S Jaishankar said India's relations with Europe are stronger and deeper than ever before and this event itself is a testimony of that assertion.
The Conclave focuses on the strategic role of India-Europe partnership in changing geo-political scenario, strengthening bilateral engagements and discussions on emerging economic opportunities.
"Between us, rests the largest democratic and free market space globally. The business communities of India and Europe have a large stake and an enabling role in this transformation," Jaishankar said, adding "The business communities of India and Europe have a large stake and an enabling role in this transformation."
He said, "I hope your deliberations will reflect what is at stake here, not just for us but for the entire world, and how we can join hands to realize the economic dividends and democratic values that are inherent in our partnership."
In the opening lines of his speech, Jaishankar said, "Businesses have a primary role in driving sustainability and that is why we are all meeting here today. The enabler, however, is the larger partnership and the understanding between India and Europe."
Jaishankar said India and the EU believed in a multi-polar global order, shared a commitment to promoting effective multilateralism and were increasingly considerate to each other's geopolitical, economic, strategic and security concerns.
He said, "Visits and exchanges at the highest level are today a regular feature between India and Europe, including at the Prime Minister's level. I have personally interacted with the Foreign Ministers of all the 27 EU Member States and the High Representative of the European Commission at least once last year."
He said these interactions contributed to the resumption of the India-EU FTA negotiations, the India-EU Trade and Technology Council. "The announcement of that, dialogues in the areas of security and defence, and human rights, and not least, a jump in bilateral trade," he added.
For a sharper focus, Jaishankar said, "We recently announced three Working Groups within the India-EU TTC for strategic cooperation in Trade, cooperation in Green Transition and cooperation in Digital Partnership. I am glad that these three pillars are reflected in the agenda of this Conclave."
The EU is one of India's largest and most important trade partners. Jaishankar said, "Our bilateral trade was in excess of USD 115 billion in the FY 2021-22, which is the highest ever. With the UK and other non-EU countries added, I believe that the number is even greater. We expect the India-EU FTA will be a game-changer for the India-EU relationship."
He said, "We look forward to a mutually beneficial, mutually advantageous conclusion to the negotiation process within a reasonably short planned timeline."
India's new approach to trade agreements addresses issues of non-tariff and behind-the-border barriers, quality standards and related benchmarks. "With like-minded partners, we have actually demonstrated in recent years a fast-track change in our FTA negotiation processes. FTAs- with the UAE and Australia- were actually concluded in record time," Jaishankar said.
Jaishankar said India is expected to be the only major economy to keep growing at well above 6 per cent per annum in the foreseeable future, and thus will remain one of the major growth engines of the world.
He said when it comes to the green transition, clean energy and green transition are central to the India-EU Connectivity Partnership.
"Synergies have emerged in solar and wind energy, in green hydrogen, smart grids, sustainable urban transport (especially metro projects), waste management and the circular economy. But, to sustain this cooperation, the real ask is capacity building, clean technology transfer, alignment of standards and cooperation in critical materials," he said, adding "And here, let me say upfront that promoting green financing is the ignition for any long-term result-oriented outcome."
Jaishankar said India is today one of the leading countries in climate change mitigation commitments and environmental protection.
"Our Low-Carbon Development Strategy lays out the path to a carbon-neutral economy while taking into account specific development goals," Jaishankar said, adding, "We have the third biggest installed renewable energy capacity in the world. Without stressing on our ambitious Nationally Determined Contributions at the UNFCCC (United Nations Framework Convention on Climate Change), let me say that we will reach our goals even earlier."
Looking ahead, Jaishankar said, "India's ambitious Green Hydrogen policy incentivises an indigenous ecosystem for local needs and exports. In this, we have already seen collaborations between many major European firms and Indian companies."
"Electric vehicles, as Minister Rasmussen (His Danish counterpart) noted, will be the next big thing for a green transition of India's urban landscape," he said, adding, "Green transition is also the core of our sustainability goals and it is enshrined in our agenda for the G20 presidency, and in fact Prime Minister Modi's LiFE Initiative adds the dimension of individual responsibility and ownership of our environment, in the synergy with India's declared climate and environmental goals." (ANI)
Read More:http://13.232.95.176/