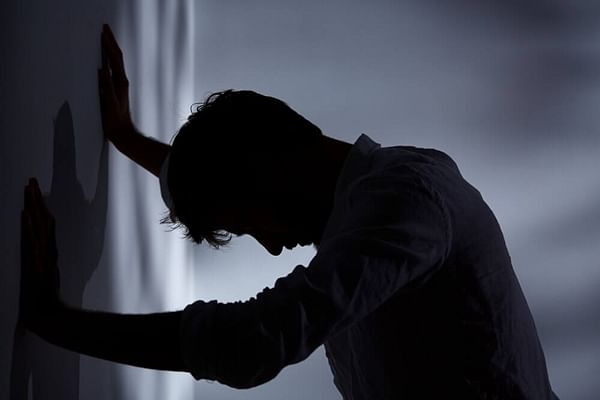 OPINION
OPINION
India's Slide At Happiness Index & Rise In Suicides
Two suicides recently in Calcutta on the same day rudely shook the collective conscience of its citizens. In the tragic case of an 18-year old girl who came to the city to study nursing in a leading medical college death came by way of her hanging herself from the ceiling fan of the hostel room. Samapti Ruidas, who did very well in higher secondary school leaving exam with an average score of 91 per cent, had stars in her eyes when she took admission for a degree in nursing.
Full of life as is the case of girls of her age, Samapti was liked by her classmates. She did not betray any suicidal tendencies except for repeatedly complaining of difficulties she was facing in negotiating the subjects in English. Her father who earns his daily wage by painting buildings borrowed a big amount must be at an usurious rate to finance her study and stay in Calcutta in the hope that the family would see better times once the daughter had earned the nursing degree.
Unfortunately, what the girl didn't anticipate that for her having all through studied in Bengali, mastering the nursing text in English would prove to be impossible. According to some doctors attached to the college where she was studying and also the police, the feeling of inadequacy of not being good in English and the gnawing fear that her ambition of becoming a paramedic was to collapse, drove her into depression which, however, remained unnoticed.
The other case involved a 74-year old retired cop Asim Mukherjee who took a fatal leap from the fourth floor of the building where he lived with his wife. Here is a case of the victim suffering from depression for quite some time which further deepened as his wife was diagnosed with life-threatening illness. According to the police, Mukherjee attempted suicide twice before. Here is an instance of a man already suffering from depression could not cope with the prospect of loneliness if the ailing wife would predecease him.
The above two cases fall in a pattern. If you come across a woman in India suffering from depression, subject to troubled moods and disturbed brains and slowly becoming unrecognisable even to her relatives and friends, she is one of every four women and every ten men suffering from a disease which has many layers of severity all leading to ebbing of life. Of course relief is there if the victim of depression herself or her near ones will seek medical consultation for her. The earlier the better. The dreaded disease does not spare any sections of society. For example, leading film actor Deepika Padukone became a victim of depression which she openly admitted in a TV interview with Barkha Dutt. Consultation, medication and the care of her mother who came to live with her in Mumbai and ensure that she didn't miss out on medicine and parental love.
Having herself suffered the trauma of a dreadful existence, Deepika thought of creating an institution to help people stranded in a twilight zone. Her 'The Live Laugh Love Foundation' has been formed with the objective to reduce the "stigma, spread awareness and change the way we look at mental health. This is a platform where you can seek help for yourself or a loved one, find comprehensive knowledge, connect with professionals and find comfort knowing that you are not alone." The last point is particularly important for there are many instances of victims of depression being slowly deserted by friends and relatives leaving them confused and condemned to loneliness. The spread of depression here should ideally be viewed in the context of the World Happiness Index 2018, which measures happiness in 156 countries where India slipped 11 places to find itself in the 133th position. It does not say well of the Modi government that people in neighbouring countries, including China and Pakistan are found happier than us. Some consolation that we are found happier than people in the war torn Afghanistan.
It is well proven cutting across nations that once a person is overtaken by a feeling of loneliness deprived of people to whom they can open up runs the risk of developing suicidal tendencies. Depression if not attended to at early stages could play havoc with individuals. Without proper counselling and medical attention, a stage is reached when depression if not leading to suicide could leave the victims emotionless and inert. According to the World Health Organisation, human brain disorder due to depression is the most acute in India, followed by China and the US. WHO says at least 6.5 per cent of Indian population suffers from some form of serious mental disorder. It is not that cure is not available for the suffering ones. But sadly the country has an "extreme shortage of mental health workers such as psychologists, psychiatrists and doctors."
From celebrities like Van Gogh (37), Ernest Hemingway (61) and Virginia Woolf (59) to ordinary people will die by suicide for a variety of complex reasons. Specific issues leading people to turn suicidal are as different as their DNA, involving chains of events, which are not always fathomable.
In the meantime, National Crime Records Bureau says in a report that daily wage earners (DWEs) have the largest share of people killing themselves among all occupational groups. The distress of DWEs, who are among the most economically deprived section in the lowest strata of society in terms of income and spending power was sought to be ameliorated through schemes like rural employment guarantee scheme and old age pension. What, however, is not understood why DGEs should be made to work at less than minimum wages for agricultural labourers.
The latest suicide figures relate to 2016. DWEs ending their lives by committing suicide at 25,164 were up 5.7 per cent over the previous year. That they as a group are exposed to most severe economic hardship is borne out by the suicide of 11,379 farmers and agricultural labourers in the same year.
Explaining the reason for the acute privation of DWEs leading many of them to commit suicide, Anamitra Roychowdhury of Jawaharlal Nehru University  told business daily Mint:  "Consecutive years of drought in 2014 and 2015 likely increased the supply of labour to the non-farm sector, impacting wages and availability of work…. Growth in real wages for casual labourers halved between 2004 and 2017… also paints a dismal picture for the non-farm sector."
The November 8, 2016 demonetisation which played havoc with the economy and now the severe downturn felt in all sectors will further raise the level of deprivation of weaker sections. It will not come as a surprise if more and more heavily indebted DWEs and farmers commit suicide to end their miseries.