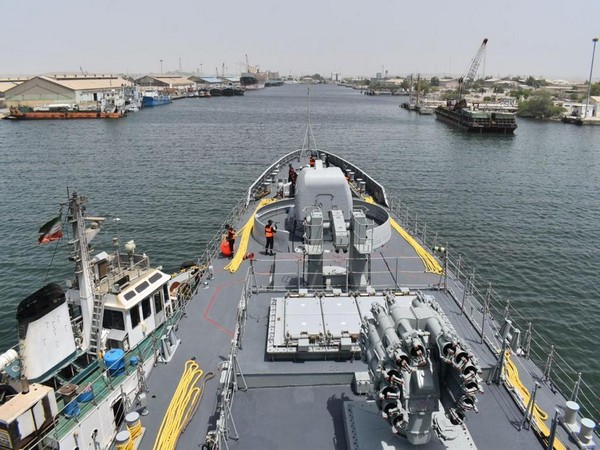 LM NEWS 24
LM NEWS 24
Indonesia Seeks To Emulate India's Jan Aushadhi Kendra Model
Union Health Minister Mansukh Mandaviya and Indonesian Health Minister Gunadi Sadikin visited the Jan Anushadhi Kendra in Gujarat's Gandhinagar on Sunday.
Hailing the Indian healthcare model, Indonesian Health Minister Budi Gunadi Sadikin sought to replicate the same PM Bhartiya Janaushadhi Pariyojana in Indonesia.
He said, "In Indonesia, I want to provide medicines to the people of the best quality and price. I looked around many countries, and I'm convinced that India has the best (medicines). I brought businessmen and government officials to talk and replicate India's model in Indonesia with his (Mansukh Mandaviya's) permission."
Taking to his social media handle 'X', formerly known as Twitter Union Minister Mansukh Mandaviya informed about his visit and said that he explained the Bhartiya Janaushadhi Pariyojana model to his Indonesian counterpart who showed great interest in the Indian healthcare scheme.
Indian Health Minister said, "Visited Janaushadhi Kendra in Gandhinagar along with Health Minister of Indonesia Budi G Sadikin. Explained PM Bhartiya Janaushadhi Pariyojana model to him and how it is ensuring quality & affordable medicines for all. He showed great interest in the Scheme."
Union Health Minister Mansukh Mandaviya on Sunday led a delegation of G20 delegates and ministers, including the Indonesian Health Minister Budi G Sadikin to a 'Jan Aushadhi Kendra' in Gandhinagar to share with them India's success in providing, accessible, affordable, and quality medicines to its people.
The delegates were in India to participate at the G20 Health Ministers' meeting under G20 India Presidency, which was held during August 17-19, 2023 at Gandhinagar, Gujarat.
Indonesia Minister Sadikin, after the visit to a Jan Aushadi Kendra, said, "I want to give the best medicines to my people in Indonesia. I have seen many models from different countries, and India's Jan Aushadhi Kendra model is the best in the world in terms of providing quality, accessibility and affordability of medicines to the people.
"Earlier on Sunday, Mandaviya in his keynote address to the Indian industry leaders in pharmaceuticals, and G20 Ministers and Delegates, on the sidelines of the G20 Health Minister's Meeting in Gandhinagar said that healthcare is more than just a sector – it is a mission.
"(It is) a mission to provide the highest quality healthcare to every citizen of our great nation. Our pharmaceutical and medical devices industry stands as a vital partner in this mission," Mandaviya said.
India, the minister said, is recognized as a global pharmaceutical hub, with its industry playing a pivotal role in improving health outcomes worldwide by serving, as a dependable supplier of affordable and high-quality drugs.
He added India has played a significant role in enhancing global accessibility by providing approximately 60 per cent of the global vaccine supply and 20-22 per cent of generic medicine exports.
Notably, Prime Minister Narendra Modi during his Independence Day speech from Red Fort this year said that the government has plans to increase the number of 'Jan Aushadhi Kendras' from 10,000 to 25,000.
"Jan Aushadhi Kendras have provided new strength to senior citizens and middle-class families in our nation. In a joint family, if someone has diabetes, it's quite natural to get a medical bill of Rs 2000-3000. We provide medicines which cost Rs 100 in the market for just Rs 10, Rs 15, Rs 20 through Jan Aushadhi Kendras," PM Modi had said from Red Fort. (ANI)
Read More: http://13.232.95.176/