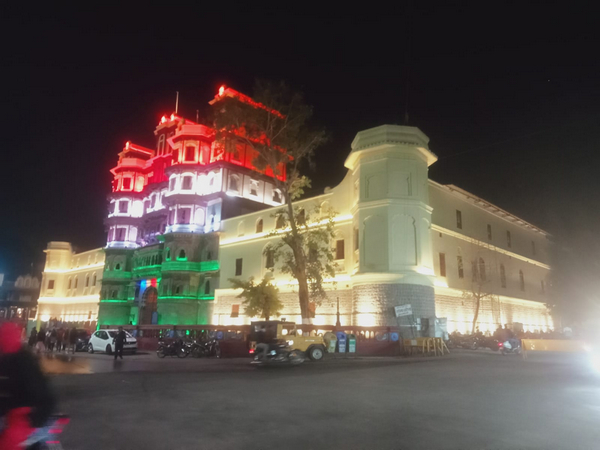 LM NEWS 24
LM NEWS 24
Indore All Set For Pravasi Bharatiya Divas
The preparations have been completed for Pravasi Bharatiya Divas which is going to be held from January 8 to 10 in Madhya Pradesh's Indore.
The city is ready to welcome the guests who have arrived to attend the event.
Indore Municipal Corporation Commissioner Pratibha Pal said that on the first day (January 8), Youth Migrant Day would be organized. This day has been dedicated to Madhya Pradesh, in which there would be a session on textiles, food processing, etc. A total of six sessions will be held on the first day.
"The main program will be held on the second day (January 9), in which Prime Minister Narendra Modi will participate, along with the President of Suriname Chandrikaprasad Santokhi, Guyana President Mohamed Irfaan Ali, and diplomats from several countries. A special song has also been composed for Pravasi Bharatiya Divas, it will be released as well as an exhibition containing photographs and information of overseas Indians who contributed to the country's independence will also be inaugurated by PM Modi," Pal said.
"The closing of the event will be done under the chairmanship of Indian President Draupadi Murmu. The whole city has been decorated for the event. A Kite festival will also be organized on the occasion. Besides, arrangements have also been made for those guests who wish to visit nearby philosophical and religious places," she added.
Indore Collector Ilaiah Raja T said, "Vehicle arrangements will be made from the airport for the guests. Arrangements have been made to accommodate the guests in 37 hotels in the city. Apart from this, the local people have also made arrangements for the guests to stay in their homes."
"Selected NRIs will be honored in the event. A global garden has been set up for the guests, where NRIs will plant a tree and the municipal corporation will take care of it for 3 years. QR codes will also be installed in the trees. After the event, the guests will visit the city's famous 56 Dukan (Food Street) and Sarafa Food Street," the Collector added.
Indore Commissioner of Police Harinarayan Chari Mishra said, "Over 3200 guests are arriving from over 75 countries in the city. Diplomats from 29 countries are arriving here. Three Deputy Inspector General (DIG), 15 Superintendents of Police, and about 9,000 police personnel will be deployed for their security during the event."
"Modern technology and drones will be used for security purposes. More than 50 Z-plus category guests will be there at the event. Help desks are being set up at philosophical places for NRIs and delegates from other countries. People having knowledge of different languages are being appointed on this desk to assist the guests," Mishra added. (ANI)
Read more: http://13.232.95.176/