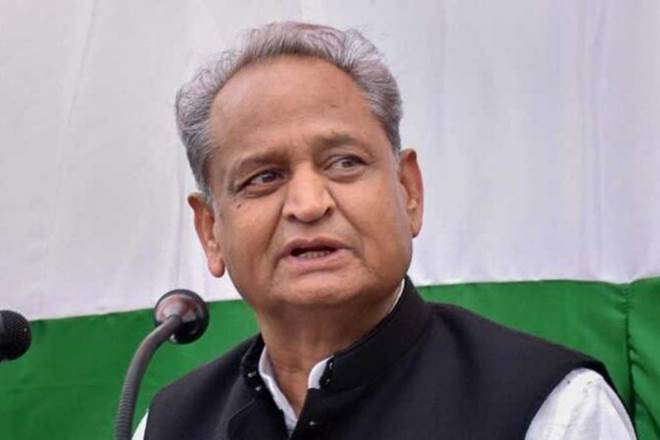 LM NEWS 24
LM NEWS 24
Insulting The Sacrifice: Gehlot Backs Sachin Pilot Amid BJP's Charge
Not known to share the best of equations with his former deputy, Rajasthan Chief Minister Ashok Gehlot on Wednesday came out in support of Sachin Pilot amid allegations by the BJP that his father, former Union minister Rajesh Pilot, was involved in the bombings over Mizoram in 1966.
During his reply to the Opposition's motion of no-confidence in the Lok Sabha, Prime Minister Narendra Modi said the Congress government, under then Prime Minister Indira Gandhi, used air assets to bomb Mizoram in 1966.
Taking to his official handle on X, formerly Twitter, CM Gehlot said, "Congress leader Rajesh Pilot was a brave pilot of the Indian Air Force. By insulting them, the BJP is insulting the sacrifice of the Indian Air Force. The whole country should condemn this."
Earlier, on August 13, BJP's IT Cell head Amit Malviya claimed Congress leaders Rajesh Pilot and Suresh Kalmadi were flying the IAF fighter, which bombed Aizawl on March 5, 1966.
"Rajesh Pilot and Suresh Kalmadi were flying the Indian Air Force planes that bombed Aizawl, the capital of Mizoram, on 5 March 1966. Later both became MPs on Congress tickets and ministers in the government. It is clear that Indira Gandhi gave a place in politics as a reward, and gave respect to those who carried out air raids on their own people in the Northeast," Amit Malviya posted on X.
Refuting Malviya's claims, Sachin Pilot said the BJP leader quoted wrong dates and facts on this incident, adding that his father was not commissioned into the Indian Air Force on March 5, 1966.
Taking to his handle on X, Sachin Pilot wrote, "You have the wrong dates, wrong facts. Yes, as an Indian Air Force pilot, my late father did drop bombs. But that was on erstwhile East Pakistan during the 1971 Indo-Pak war and not as you claim, on Mizoram on the 5th of March 1966. He was commissioned into the IAF only on 29th October 1966! (Certificate attached) Jai hind and a happy Independence Day."
Addressing the Lok Sabha during his reply to the motion of no-confidence, PM Modi had said, "On March 5, 1966, Congress had the Air Force attack helpless citizens in Mizoram. Congress should answer if it was India's air force or any other country's. Were those people of Mizoram not the citizens of my country? Was their security not the responsibility of the Union government?"
He added that the whole of Mizoram mourns the March 5 incident every year.
Responding to PM Modi's remarks, Congress leader Jairam Ramesh said his criticism of Indira Gandhi's "extraordinarily tough decision" of March 1966 in Mizoram to deal with secessionist forces, which drew support from Pakistan and China, was "pathetic". (ANI)
Read More: http://13.232.95.176/