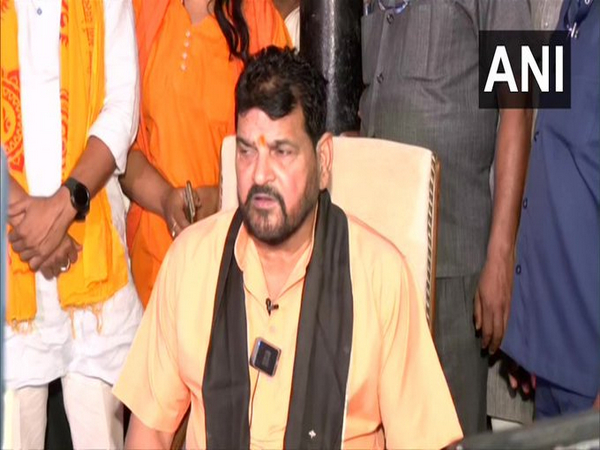 LM NEWS 24
LM NEWS 24
Interim Bail To Brij Bhushan In Sexual Harassment Case
Delhi's Rouse Avenue Court on Tuesday granted interim bail to outgoing Wrestling Federation of India chief Brij Bhushan Sharan Singh in the case of alleged sexual harassment of women wrestlers.
The court also granted interim bail to Vinod Tomar, another accused in the case.
The hearing on regular bail of Brij Bhushan and Vinod Tomar will be held on July 20.
Interim bail has been granted to them till the next date of hearing. The court granted the two accused interim bail on a bail bond of Rs 25,000 each.
Delhi police had filed a charge sheet against Brij Bhushan Sharan Singh and Vinod Tomar on June 15. This case was registered on a complaint lodged by women wrestlers.
The chargesheet was been filed under sections 354, 354D, 345A & 506 (1) of IPC according to Special Public Prosecutor Atul Srivastava.
Two FIRs were registered against Brij Bhushan Singh on the basis of the wrestlers' complaints.
One was registered under the Protection Of Children from Sexual Offences (POCSO) Act and a cancellation report has been filed in the case of a minor wrestler. The second FIR was filed on the complaint of several wrestlers.
In Patiala House Court, Delhi Police filed a cancellation report, citing a lack of evidence, on the POCSO matter.
Delhi Police on June 15 filed a report recommending the cancellation of the POCSO case against Wrestling Federation of India (WFI) Chief Brij Bhushan Sharana Singh. This comes after the minor, who had accused the WFI chief of sexual harassment changed her statement. There was no collaborative evidence in the case, Delhi Police said.
In both matters, Delhi Police officials had said that in the FIR registered by the wrestlers, after completion of investigation, we are filing a chargesheet for the offences under sections 354, 354A, 354D IPC against accused Brijbhushan Sharan Singh and for offences under sections109/ 354/354A/506 IPC against accused Vinod Tomar before the Rouse Avenue Court, said Suman Nalwa, PRO, Delhi Police.
In the POCSO matter, after completion of the investigation, we have submitted a police report under section 173 Cr PC requesting for a cancellation of the case based upon statements of the complainant i.e., the father of the victim and the victim herself, added Delhi police. (ANI)
Read More: http://13.232.95.176/