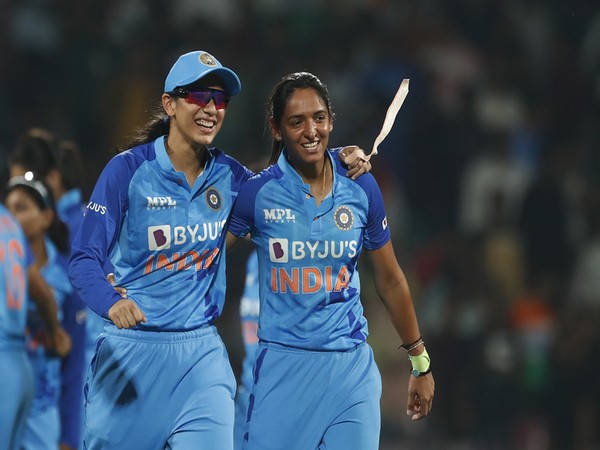 LM NEWS 24
LM NEWS 24
IPL Auction: Mandhana Sold To RCB For ₹3.4 Cr; Harmanpreet Goes To MI
India's star opener Smriti Mandhana has been sold to Royal Challengers Bangalore for INR 3.4 crore in the ongoing Women's Premier League 2023 auction here in Mumbai on Monday.
The opener had a bid at her base price INR 50 lakh. Royal Challengers Bangalore and Mumbai Indians were in an intense battle for India's T20I vice-captain in the end RCB secured the services of Mandhana.
One of the finest women's cricketers who can make any stadium come alive with the willow as much as she does with her looks, Smriti Madhana never tries to overhit the ball; instead, she just extends her body forward and caresses the ball while maintaining her shape.
The southpaw produces stunning strokes, which are testament to her characteristic flair and style. She is one of the top batters in the world because of her skill playing both pace and spin.
Meanwhile, India captain Harmanpreet Kaur was bought by the Mumbai Indian for INR 1.8 crore. Mumbai left no stone unturned to bid for the India captain.
While the RCB started the bid, Delhi Capitals joined the fierce bidding battle against RCB Capitals as it raised the paddle and took the bid to INR 1.10 crore. In the end, Mumbai acquired the services of the India skipper.
Harmanpreet is perhaps the most dangerous batter in women's cricket thanks to her natural bat motion and power. Opponents can only anticipate mayhem when she is at her best.
When the current India skipper is set, she will scoop, hurl it to the leg, and slog-sweep the pacers. Hardeep on song is hard to stop even for the best of bowling attacks in the women's game.
A total of 1,525 players registered for the inaugural WPL auction and the final list was pruned to 409 players.
The inaugural edition of WPL will be played in Mumbai from March 4 to 26 across two Mumbai venues and the player auction for the same will be held on February 13. (ANI)
Read More: http://13.232.95.176/