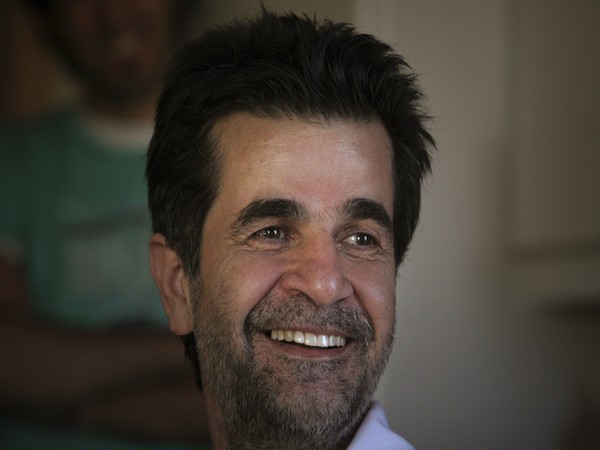 LM NEWS 24
LM NEWS 24
Iranian Filmmaker Jafar Panahi Released On Bail After Hunger Strike
Award-winning film director Jafar Panahi was released on Friday from Tehran's jail, two days after going on a hunger strike against the government, according to Variety citing his wife Tahereh Saeidi's Instagram post.
Panahi was arrested last July and later ordered to serve six years on charges of propagandizing against the government, a sentence dating back to 2011 that had never been enforced.
The director was released after announcing he was going on a hunger strike to protest against the government after Iran's Supreme Court last October had overturned a six-year sentence issued against the director in 2010 for "propaganda against the system."
"Although I am happy about Panahi's release, it must be said that it should have taken place three months ago," the director's lawyer Saleh Nikbakht said in a statement on Friday. He added that Panahi should have been released on bail last October 18, the day his sentence was overturned, as per the Variety report.
The filmaker is out on bail and his case will be reviewed in March, several sources said, adding that his release could only be temporary.
Panahi, 62, is considered one of Iranian cinema's greatest living masters. He is known globally for prizewinning works such as 'The Circle', 'Offside', 'This is Not a Film', 'Taxi', and most recently, 'No Bears', which won the Special Jury Prize at last year's Venice Film Festival.
Panahi was detained in Tehran's Evin prison for political prisoners before the wave of protests erupted in September, following the alleged custodial death of 22-year-old Mahsa Amini, who was held by the country's erstwhile moral police for allegedly wearing the hijab loosely, Variety reported.
Earlier, another Iranian actor Taraneh Alidoosti was also granted bail after being arrested for over two weeks for criticizing the execution of a man involved in the nationwide protests, CNN reported citing state-aligned ISNA.
She condemned the hanging of Mohsen Shekari, who was killed in December in the first known execution linked to the protests.
Alidoosti's lawyer told ISNA that she was released on bail. After her release, various photos of her flooded social media. She was seen with flowers and supporters after her release, according to CNN.
Alidoosti, who starred in the 2016 Oscar-winning film 'The Salesman' and has appeared in various popular Iranian TV shows, is known for her activism in the 'MeToo' movement in Iran's cinema industry, and was one of several Iranian celebrities to express support for the protests.
Alidoosti was arrested as there was a "lack of evidence for her claims", CNN reported citing Fars news agency. In November, she shared a picture of herself on Instagram without the Islamic hijab and holding a sign reading "Women, Life, Freedom" to offer support for the protest movement.
After Shekari's execution, Taraneh Alidoosti in another post said, "Your silence means supporting tyranny and tyrants," adding, "every international organization who is watching this bloodshed and not taking action, is a disgrace to humanity," according to CNN.
Since then, her account on Instagram has been deleted. (ANI)
Read More: http://13.232.95.176/