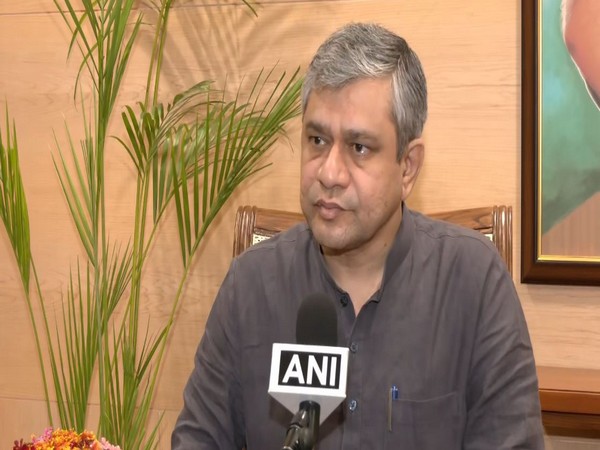 LM NEWS 24
LM NEWS 24
Is Rahul Above The Law…: Ashwini
Union Minister Ashwini Vaishnaw on Wednesday launched an attack on Rahul Gandhi stating that he was disqualified as MP from Lok Sabha because of his "arrogance" while also alleging that the Congress leader considers it his "birthright" to rule the country since he is born in a certain family.
Speaking to ANI, Vaishnaw said, "Rahul Gandhi has been disqualified because of his arrogance. He thinks it is his birthright to rule this country and that is causing all this cognitive dissonance in his mind."
Earlier today, addressing a press conference here, the Union Minister alleged that Rahul Gandhi does the politics of entitlement and asked if he is above the law.
"When the court gave the decision over the insult of the OBC community, Rahul Gandhi today says that the court is wrong. Rahul Gandhi thinks that ruling this country is his birthright. He does the politics of entitlement. He thinks that it becomes his birthright to rule the country since he is born into a certain family. He considers himself above the Constitution, court, and Parliament," Vaishnaw said.
"He considers himself above the country's institutions. Rahul Gandhi thinks no court can give a judgment against him… He thinks that the provision in the Constitution for disqualification should not be applied to him because he is in politics with a feeling of entitlement," he added.
Further lashing out at the opposition which is attempting to show unity against the Centre on the Adani issue and Rahul Gandhi's disqualification, the Minister said that all the "corrupt" have come together on a single stage.
"All the corrupt people have come together on a single stage. Their only objective is to derail and disturb the government and the new energy in the country. Those people should remember how the country was looted during the UPA government and conspiracy was hatched to weaken the institutions," he said.
"Those who talk about institutions should answer if the institutions are strengthened by tearing apart the ordinance when the Prime Minister was abroad. This proves that Rahul Gandhi considers himself above every institution," Vaishnaw added citing Rahul Gandhi's old incident in 2013.
Earlier on Tuesday, Taking a jibe at the Opposition, Prime Minister Narendra Modi said that all those who are deeply rooted in corruption have come together and are attacking the constitutional institutions of the country.
PM Modi was addressing an event after inaugurating the newly constructed BJP central office (extension) here in the national capital.
In his address, PM Modi said, "We have a strong foundation of constitutional institutions. That's why to stop India, constitutional institutions are being attacked. Conspiracies are being hatched to defame our institutions and bring down their credibility".
"When agencies take action against those who are deeply rooted in corruption, they attack the agencies. When courts pronounce order, questions are being raised on the judicial system," he added. (ANI)
Read More: http://13.232.95.176/