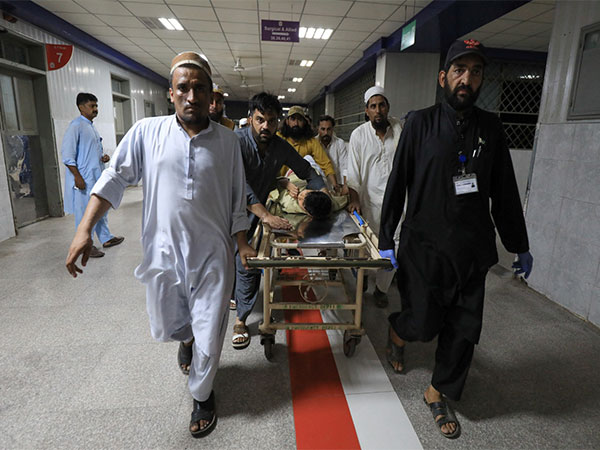 LM NEWS 24
LM NEWS 24
Islamic State Claims Responsibility For Bajaur Suicide Blast In Pakistan
The Islamic State group on Monday claimed responsibility for the Bajaur suicide blast in Pakistan that killed 54 people, including 23 children, according to Al Jazeera.
The bombing targeted an election rally in Pakistan's border district of Bajaur on Sunday in which nearly 200 people were wounded.
"A suicide attacker from the Islamic State [ISIL] … detonated his explosive jacket in the middle of a crowd" in the town of Khar, the armed group's news arm Amaq said in a statement, according to Al Jazeera.
A bomber detonated an explosives-packed vest near the platform as some 400 members of the Jamiat Ulema-e-Islam (JUI-F) party, a significant government coalition partner led by hardline politician Fazlur Rehman, awaited the start of the speeches.
The gathering was hosted near a market beneath a huge tent, but Rehman chose not to go. Rehman has previously escaped at least two explosions that occurred at political rallies in 2011 and 2014, Al Jazeera reported.
Police took testimony from some of the injured on Monday at a hospital in Khar, the biggest town in Bajaur. The provincial minister of information, Feroz Jamal, stated that police were "investigating this attack in all aspects."
A First Information Report on the blast was filed with the Counter Terrorism Department on Monday as the initial investigation, according to the police, indicated that the terrorist group ISIS was responsible for the suicide attack.
The suicide bomber detonated explosives when JUI-F members and supporters gathered in the town of Khar, near the border with Afghanistan. The convention started at 2 pm, and the explosion happened at 4:10 pm, according to the official.
The FIR has been filed by the KP CTD against unidentified persons on suspicion of terrorism, murder, attempted murder, and other offences, as per Geo News.
According to Shokat Abbas, additional inspector general for the Counter-Terrorism Department (CTD), nearly 10–12 kg of explosives were used in the blast.
Maulana Fazlur Rehman, the head of the JUI-F, asked that Shehbaz Sharif, the prime minister, and Azam Khan, the interim chief minister of KP, look into the incident, Geo News reported.
The United States, Russia and Saudi Arabia have condemned the terror attack and have sent their condolences to the impacted families.
Since last year, when a truce between Tehreek-e-Taliban Pakistan (TTP) and Islamabad collapsed, attacks by extremists have increased in Pakistan.
More than 100 people were killed earlier this year in a Peshawar mosque blast, reported Geo News. According to a recent UN Security Council report, the TTP may be looking to unite with Al Qaeda to form a single entity that would house all militant organisations active in South Asia.
Although cross-border militancy persists, Pakistan has long held Afghanistan responsible for failing to uphold its promise to ensure that its soil was not utilised for terrorism in Islamabad. (ANI)
Read More: http://13.232.95.176/