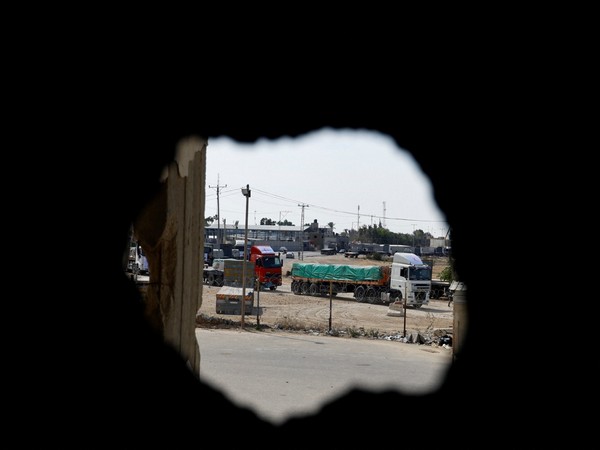 LM NEWS 24
LM NEWS 24
Israel Defence Ministry: 61 Trucks Of Humanitarian Aid Entered Gaza
As the need for severe humanitarian aid emerges in Gaza, the Coordination of Government Activities in the Territories (COGAT) said that 61 trucks of humanitarian aid crossed into Gaza on Thursday via the Rafah crossing with Egypt, reported The Times of Israel.
The COGAT is a unit in the Israeli Ministry of Defence that engages in coordinating civilian issues between the Government of Israel, the Israel Defence Forces, international organizations, diplomats, and the Palestinian Authority.
It further said that the trucks "contained food, water, and medical supplies," according to The Times of Israel.
Moreover, international organizations and several countries have been providing humanitarian aid to Gazan civilians.
The US has also emphasized that it is hoping to increase the daily number of trucks crossing to 100, reported The Times of Israel.
The Vice President of the United States, Kamala Harris met with the United Kingdom Prime Minister Rishi Sunak on Wednesday and discussed the support for Israel's right to defend itself as well as the urgent need to increase the flow of humanitarian aid into Gaza.
According to a White House statement, recently, US President Joe Biden and Egyptian President Abdel Fattah Al-Sisi committed to the significant acceleration and increase of assistance flowing into Gaza beginning today and then continuously.
Meanwhile, India has also sent 38 tons of food and critical medical equipment to the civilians in the Gaza Strip.
Moreover, the IDF stated that instead of building bomb shelters to save civilians, Hamas is building underground tunnels to save themselves as the terror group doesn't value the lives of Gazan civilians.
Hamas has been directing all its civilian resources to one goal–eliminating the State of Israel, according to the IDF, citing Hamas senior official.
Moreover, for the first time since October 7, Egypt on Thursday allowed Gazans — wounded and those with foreign passports — to cross into its territory. (ANI)
For more details visit https://lokmarg.com/