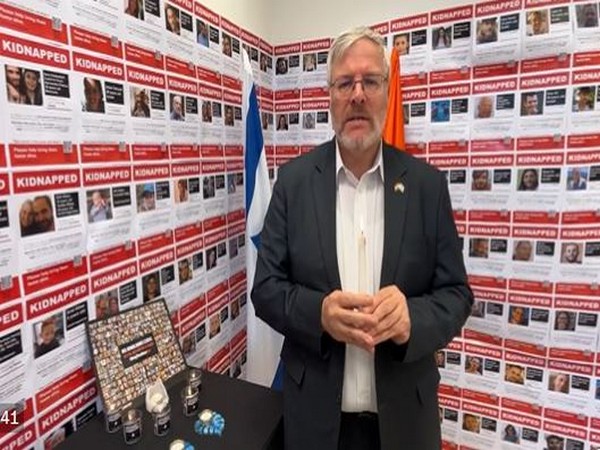 LM NEWS 24
LM NEWS 24
Israel Envoy To India Calls For Lighting Diya Of Hope For Israeli Hostages Held By Hamas
As the festival of lights — Diwali approaches in India, Israel's Ambassador Naor Gilon has urged to light a 'Diya of Hope' for the hostages held by Hamas since the October 7 assault on the country.
Drawing a comparison, Gilon, in a video posted on X (formerly Twitter) said that as Lord Ram's return is celebrated on Diwali by lighting Diyas, a Diya (lamp) must be lit in the hope of having our loved ones return.
"240 of our loved ones have been held hostage by #HamasTerrorists for a month. Every #Diwali, we celebrate Lord Ram's return by lighting Diyas," Gilon said.
"THIS #Diwali2023 we invite you to light a Diya in the hope of having our loved ones return Tag us and share your photos using the #DiyaOfHope," he further added.
Meanwhile the Israeli Defence Forces today released pictures of various weapons recovered from Hamas terrorists during their operations. According to the IDF some of the weapons found on Hamas' terrorists on October 7th include; 1,493 hand grenades and explosives, 760 RPGs, 427 explosive belts, 375 firearms, 106 rockets and missiles.
"These are just a few of the weapons used to massacre over 1,400 Israeli civilians. Weapons used for the killing of innocents" the IDF said.
Earlier, Israel Prime Minister Benjamin Netanyahu said that Israel will have "security responsibility" over the Gaza Strip for an indefinite period following its war against Hamas.
"The situation in Gaza post-war remains uncertain, with concerns about how Israel plans to manage it. I think Israel will for an indefinite period have security responsibility," Netanyahu told ABC News.
"We've seen what happens when we don't have that… security responsibility, what we have is the eruption of Hamas terror on a scale that we couldn't imagine" he added.
The war with Hamas began after approximately 3,000 terrorists breached the Gaza border on October 7, resulting in the deaths of around 1,400 people, mainly civilians, and the abduction of over 240 individuals, including at least 30 children.(ANI)
For more details visit us: https://lokmarg.com/