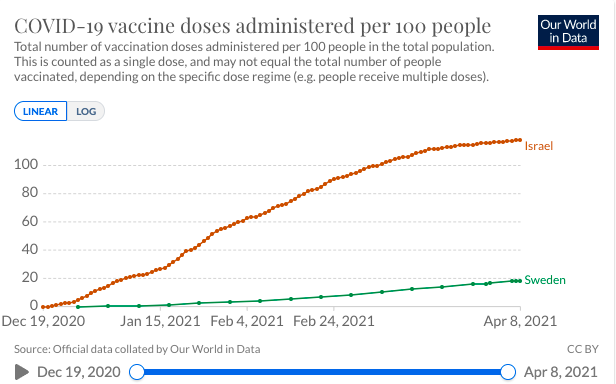 THEBUZZ
THEBUZZ
Israel vs Sweden in the 2020-21 Global Pandemic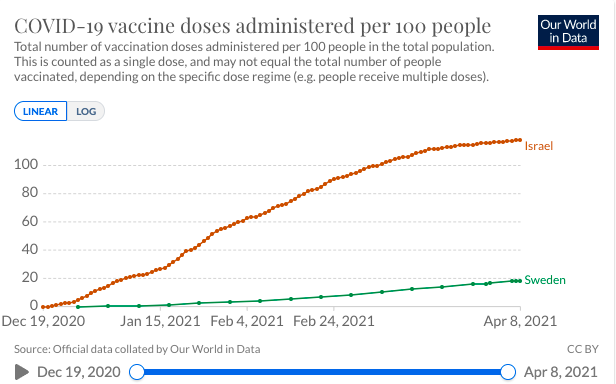 Over the past year, we have witnessed an array of approaches on how to tackle the Coronavirus pandemic. A year on we are able to judge who got it right and who got it horribly wrong. While Sweden tackled the pandemic with an unconventional approach, Israel seems to have come off the successor.
Delving deeper into Sweden's response and comparing it a year to countries like Israel, which seem to have normality and minimal daily cases. Tegnell, the mand behind Sweden's unique approach to a global pandemic, has countlessly said in interviews, "Judge me in a year", and that is exactly what we will do.
Sweden
Sweden, with a population of 10.38 million in October 2020 and its most densely populated city, Stockholm, home to 952,058 people, has taken an unconventional approach to the global pandemic compared to the other countries in Europe.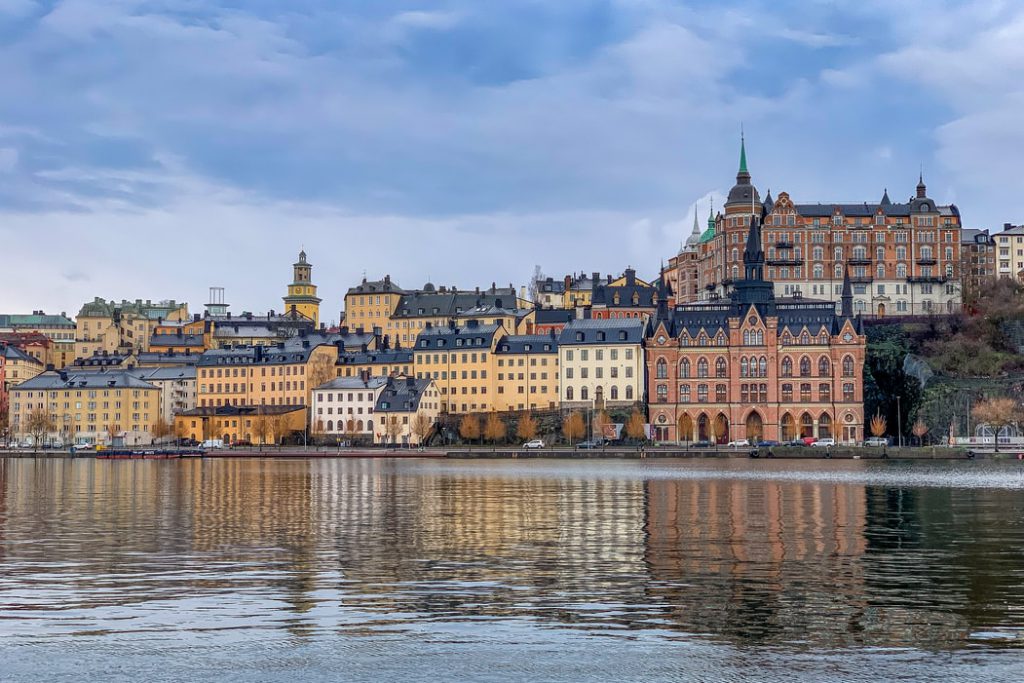 The man behind Sweden's coronavirus response is Anders Tegnell, the country's head epidemiologist. While Tegnell has an extremely impressive résumé, it is interesting to see how different his response to COVID-19 was to his counterparts around the globe. Tegnell worked in Zaire during the 1995 Ebola epidemic, and then served as an expert on infectious diseases for the European Union before being hired by the Swedish public-health agency, in 2013.
Why Tegnell had so much say?
It is important to recognise how the Swedish constitution is contracted and therefore, how it gives government agencies extraordinary independence. For instance, Tegnell and the public-health agency were able to lead much of the coronavirus response, and, constitutionally, the government has had little power to impose restrictions.

Sweden's approach is not purely fixated on minimising COVID-19 deaths, but rather to keep the economy going and keeping education, restaurants, shops, and fitness centres. The graph below shows that Sweden's economy is similar to the other Nordic countries, however, their death toll is one of the worst in Europe.
Tegnell's stance on the masks
Over the course of the pandemic, while evidence supporting the wearing of face masks has piled up to reduce the spread, Tegnell has a different outlook.
Research done in German towns on mask mandates' effectiveness found that they may have reduced COVID-19 infections by about 45%. Another study done in the USA on mask mandates found that the daily growth of infections was 2% lower in states where a mask mandate was in place for a few weeks.
By April 2020, the World Health Organisation, Centres for Disease Control (C.D.C), and other groups decided that there was enough evidence, and recommended face coverings. However, the C.D.C. now firmly concludes that "experimental and epidemiological data support community masking to reduce the spread of sars-CoV-2." Yet Tegnell, Sweden's head epidemiologist remained unsatisfied. In April 2020, he wrote a letter to the European Center for Disease Control urging against a mask recommendation, saying, "The argument for and evidence for an effect of face-covering to limit the spread from asymptomatic persons is not clear. . . The arguments against are at least as convincing."
Truthless Tegnell exposed
Johan Giesecke, Sweden's former head epidemiologist, told 'UnHerd', a British YouTube channel, that he expected the infection fatality rate to be "much, much lower" than was being reported in the media at the time. "I think it will be like a severe influenza rate, on the order of 0.1%." (A study by the Swedish public health agency later found that the rate was at least six times higher in Stockholm.)
By December, cases and hospitalisations were higher than they'd been since the earliest days of the pandemic.
Sweden, one year on
Tegnell's prediction of a tapering epidemic curve and quickly attained immunity never came to pass. Sweden's per-capita case counts, and death rates have been many times higher than any of its Nordic neighbours, all of which imposed lockdowns, travel bans, and limited gatherings early on. Overall, in Sweden, thirteen thousand people have died from covid-19. In Norway, which has half the size of Sweden's population, and where stricter lockdowns were enforced, about seven hundred people have died.
Israel
"With 56% of citizens vaccinated and another 15% recovered, Israel may be the first country where people who are immune protect those who aren't"
Israel, a country of 9.23million, with its most densely populated city, Jerusalem, home to 936,425 people, responded to COVID-19 in a more conventional way, similar to most of the world's national lockdown.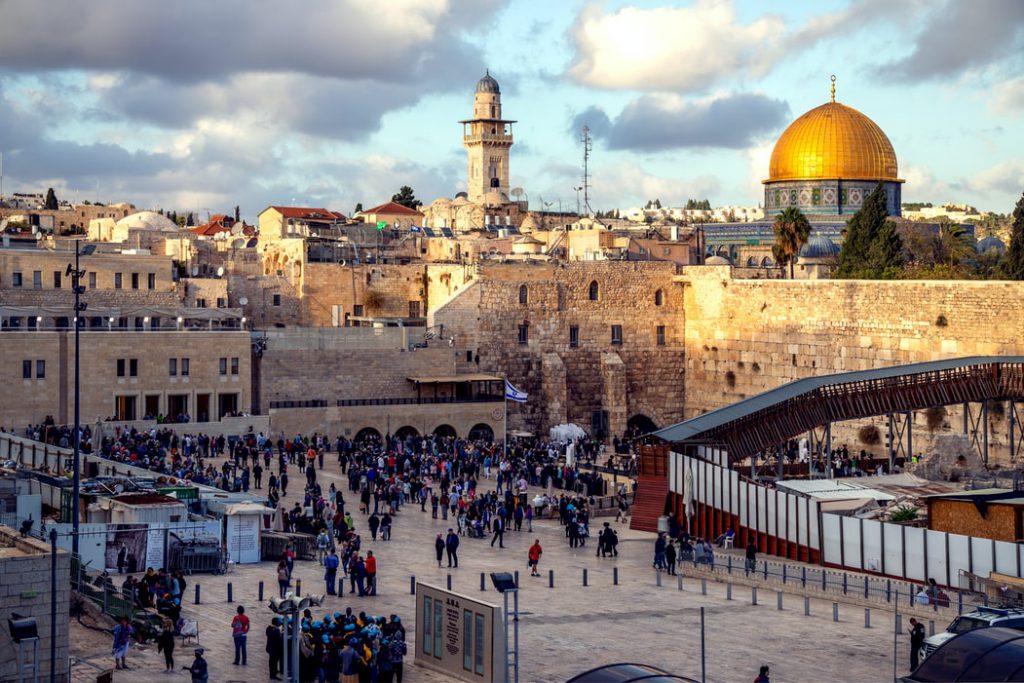 Beginning on 11 March, Israel began enforcing social distancing and other rules to limit the spread of infection. Gatherings were first restricted to no more than 100 people, and on 15 March this figure was lowered to 10 people, with attendees advised to keep a distance of 2 m (6 ft 7 in) between one another. On 19 March, Prime Minister Benjamin Netanyahu declared a national state of emergency, saying that existing restrictions would henceforth be legally enforceable, and violators would be fined. Israelis were not allowed to leave their homes unless absolutely necessary. Essential services—including food stores, pharmacies, and banks—would remain open. Restrictions on movement were further tightened on 25 March and 1 April, with everyone instructed to cover their noses and mouths outdoors.
Israel's approach to the pandemic has followed most country's steps with social distancing, encouraging face coverings, and implementing national lockdown. While most countries have seen a handful of waves where COVID-19 cases have spiked, they seem to keep the death rate minimal. On 19 March, Prime Minister Netanyahu declared a national state of emergency. He said that existing restrictions would henceforth be legally enforceable, and violators would be fined. Israelis were not allowed to leave their homes unless absolutely necessary. Essential services would remain open. News reports showed hundreds of Israelis ignoring the new ban on Shabbat, 21 March, and visiting beaches, parks, and nature spots in large numbers prompting the Ministry of Health to threaten imposing tighter restrictions on the public, henceforth, restriction become tighter on 25 March.
Israel's vaccine role out
Israel, which has run the world's fastest Covid vaccination campaign, may be reaching a point where other countries take months or years to get to an endgame scenario for the pandemic.
The country of 9 million people has administered both shots to more than half its population and infection rates have consistently dropped. That has continued even though daily life has returned almost completely to a pre-pandemic situation.
Entry to gyms, hotels, theatres, and concerts is available to people who have a "green pass", an app that proves people have been fully inoculated or have presumed immunity after contracting the disease.
In the coastal city of Tel Aviv, beaches have been packed for the Passover holiday. When the sun sets, thousands of people head to bars and restaurants. While indoor locations are supposed to scan people's green pass, which has a QR code, many bars appear to assume their customers are immunised.
The green pass, launched last month and eyed as a potential strategy by countries such as Britain, has been credited with helping motivate unvaccinated Israelis to get the jab. At the Jerusalem arena, Avishag Buskila, 26, said the app was why she finally decided to do so.
The main visual sign that Israel remains in a pandemic situation is the masks, which remain mandatory indoors in shops and outdoors everywhere. Still, many people have stopped wearing them.
Adi Niv-Yagoda, an expert in health policy at Tel Aviv University and a member of the health ministry's Covid-19 advisory panel, said he believed Israel may have almost reached an endpoint in the pandemic.
Israel's international criticism
Israel has faced international condemnation over its decision not to vaccinate millions of Palestinians who live under its military control. During the past couple of months, the government agreed to donate several thousand doses. It also completed a program to immunise 100,000 Palestinian workers who regularly enter Israel and Jewish settlements for work.
"Judge me in a year"


While initially many were in ore of Sweden's response to the pandemic and Tegnell had public support on his side, a year on and the number of deaths compared to other countries of a similar population has slandered his theory and made it look reckless.