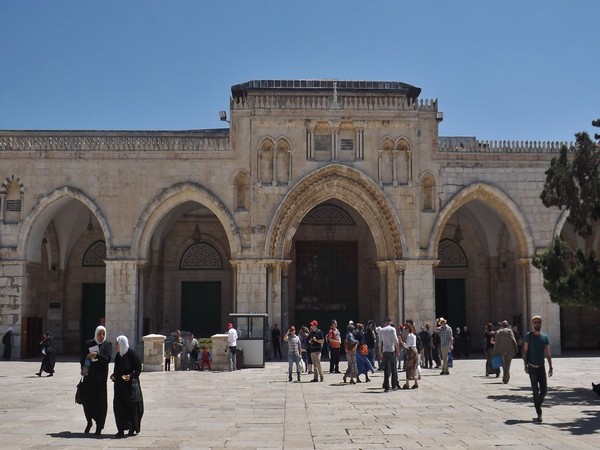 LM NEWS 24
LM NEWS 24
Israeli Forces Break Up Worshippers Near Al-Aqsa Mosque
Amid a fresh upward spiral of violence after Israeli forces struck Gaza and Lebanon on Thursday night, the tensions in the region continue to escalate. In the latest incident, Israel's military broke up a group of Palestinian worshippers near Al Aqsa Mosque today, Al Jazeera reported.
The worshippers apparently wanted to visit the Al-Aqsa Mosque in occupied East Jerusalem, to perform morning prayers on the third Friday of Ramadan.
However, the military intervention led to panic among people, who left the area as the incident occurred right after Israel's military launched air attacks on southern Lebanon and the Gaza Strip following a spate of reported rocket attacks on the country, reported Al Jazeera.
Israeli forces stormed the Al-Aqsa Mosque in occupied East Jerusalem on separate days this week, using stun grenades and attacking Palestinians as they gathered for Ramadan prayers. This sparked an uptick in tensions.
Israel struck two targets in the Gaza Strip on Thursday night after a day of series of rockets fired from the Palestinian territory and Lebanon, according to The Times of Israel.
According to Israel Defence Force, it struck two tunnels — one located in the northern Gaza city of Beit Hanoun and the second near the southern Gaza city of Khan Younis.
The strikes were carried out in the response to "Hamas' security violations" in recent days, IDF said referring to the rocket attacks from the Gaza Strip and a major rocket barrage from Lebanon on Thursday.
"The two tunnels did not cross into Israeli territory and did not pose a threat to Israeli civilians," the military said.
Additionally, two sites allegedly used by Hamas to manufacture weapons were targeted in the strikes.
Following a day of rocket fire from the Palestinian territories and Lebanon in retaliation for Israel's back-to-back military incursions into the Al Aqsa Mosque, the third-holiest site in Islam, the Israeli military has attacked besieged Gaza and southern Lebanon.
The tiny coastal region of Gaza is governed by Hamas, which claimed early on Friday that the blockaded territory had been subject to three airstrikes. (ANI)
Read More: http://13.232.95.176/