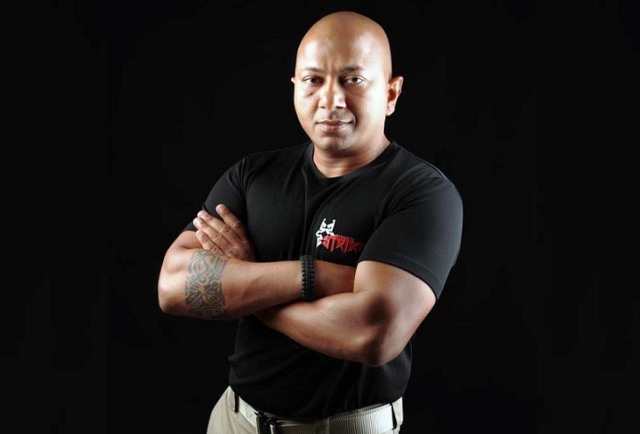 LOK ISSUES
LOK ISSUES
'Israeli Forces Pack A Punch In Close Combat, With Krav Maga Training'
Gaurav Jain, a seasoned instructor in self-defense and close-quarters combat, explains the history and effectiveness of Krav Maga, a native martial art skill of Israeli Defense Forces
In the ongoing conflict between Israel and Hamas, the Israeli Defense Forces (IDF) expand their ground offensive inside the Gaza Strip, their expertise in close-quarters combat puts them in good stead. Their primary self-defense technique, Krav Maga, is a modern and highly effective martial art that very few in India are familiar with. As the world watches, attention is now focused on the ground offensive, which will involve close-quarters combat skills.
Krav Maga, which means "contact combat" in Hebrew, was devised out of necessity. Imi Lichtenfeld, a Polish-Jew martial artist, drew upon his experiences as a boxer, wrestler, and street fighter to create a system to counter Nazi attacks on Jews. Its origins are deeply rooted in a tumultuous period in history, as it was developed to defend against a wide range of threats, from knife attacks to firearm disarms. Today is is an integral part of the IDF training program.
What sets Krav Maga apart is its adaptability and simplicity. It is designed to be accessible to anyone, regardless of age or physical prowess, enabling them to defend themselves against various attacks. This simplicity has contributed to its acceptance in some of the world's most elite military and para-military organizations, including the Brazilian Special Operations Battalion, the French G.I.G.N., the FBI, the LAPD SWAT teams, and the Beverly Hills Police Force.
Krav Maga is also taught in Israeli institutions affiliated with the Ministry of Education. Since 1964, it has been disseminated to civilian populations worldwide. Krav Maga's rapid skill development is particularly essential for the IDF, where extensive hand-to-hand combat training is not always feasible due to operational demands.
ALSO READ: Self-Defence Skill India Course Ensures A Job
As the saying goes, "anything goes when you are fighting for your life," Krav Maga equips its learners to handle several life-threatening situations effectively. Training covers a range of techniques, including kicks, punches, and defenses against armed multiple attackers.
A critical aspect of IDF training is full-speed sparring, with protective equipment used to simulate real attack scenarios. This practical approach allows students to apply their techniques in a controlled yet realistic environment, preparing them for the chaos of a real-life confrontation.
Krav Maga's core purpose is personal safety, making it a highly refined street-fighting system designed to counter muggings, street attacks, and sexual assaults. The emphasis is on using precisely what is necessary for the situation, making it a modern and practical self-defense system that has found widespread popularity.
The continued evolution of Krav Maga focused on addressing everyday attacks and street confrontations. The system comprises two main components: self-defense and hand-to-hand combat. Self-defense equips students to protect themselves against hostile actions, employing techniques to avoid injury and neutralize assailants quickly. Krav Maga's defense techniques are comprehensive, encompassing a wide array of aggressive acts and addressing situations with multiple assailants or assailants armed with firearms, edged weapons, or blunt objects.
The IDF's unmatched reputation stems from the combination of the Krav Maga training, the elite forces like Shayetet-13 (akin to the Navy SEALs), and Sayeret Matkal (Israel's answer to the SAS), as well as the unwavering commitment of its soldiers. Together, they form a formidable force dedicated to the defense of Israel, ready to confront any threat and fight for their existence with valor and determination.
Krav Maga's integration into the IDF's training regimen, coupled with the IDF's elite units and a deep commitment to the nation's security, ensures that the Israeli Defense Forces remain an unparalleled force in the world, ready to defend their homeland with unparalleled dedication and martial skill.
(The narrator has trained a number of Armed Forces and para military cadres, including Special Forces, NSG, BSF, ITBP, as well as several anti-terror police units in India.)
As told to Deepti Sharma