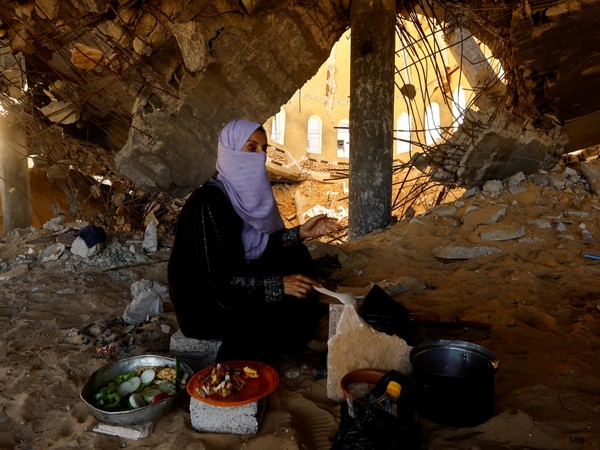 LM NEWS 24
LM NEWS 24
Israeli Govt Approves Regular Fuel Deliveries To Gaza
Two fuel tankers entered Gaza through the Rafah crossing on Friday, following approval by Israel's war cabinet to facilitate regular deliveries to the besieged enclave, CNN reported.
The tankers, carrying a total of 60,000 litres of diesel fuel, were authorised for use by international organisations, particularly the United Nations Relief and Works Agency (UNRWA), according to Israeli military spokesperson Rear Adm Daniel Hagari.
"This fuel entered in a limited manner for the use of international organisations, for UNRWA," Rear Adm Hagari stated, specifying that the fuel would support desalination facilities providing water to the southern strip. The oversight of this process is led by the United States and Egypt.
"There are desalination facilities that should provide water to the southern strip, so the fuel is used just for these two needs. We monitor this issue to ensure it's used for these two needs only. This (process) is led by the US and Egypt," Hagari added.
The decision allows two fuel tankers a day to enter Gaza, providing essential support to the water and sewage systems on the verge of collapse due to a lack of electricity. Tzachi Hanegbi, Israel's national security adviser, emphasised the critical state of these systems in a Friday briefing.
Israel's war cabinet approved a measure on Friday allowing two fuel tankers a day to enter Gaza for water and sewage system support, CNN reported, citing Israel's national security adviser.
Those systems are "on the verge of collapsing, considering the lack of electricity and ability to operate the sewage and water systems," the official, Tzachi Hanegbi, said in a Friday briefing.
Under the approved measure, 1,40,000 litres of fuel will enter Gaza every 48 hours, with the majority allocated for water and sewage uses, a US State Department official told CNN.
Additional usage includes UN relief agency trucks, waste disposal, bakeries, and hospitals in southern Gaza. A smaller portion, around 20,000 litres every 48 hours, will power Paltel generators for cell phones and internet services.
The decision was made in consultation with the Israel Defence Forces and Israel's International Security Academy, ensuring it aligns with operational objectives and does not support Hamas, as clarified by Hanegbi.
The rationale behind the decision was framed within the context of avoiding the spread of pandemics, acknowledging the humanitarian crisis in Gaza.
Hanegbi said, "We don't need pandemics that might hit civilians there, our combat troops, and if there will be pandemics, the fighting will cease. We will not be able to continue fighting under the conditions of a humanitarian crisis and a global outcry."
Notably, the decision has faced criticism within the Israeli government, with Finance Minister Bezalel Smotrich expressing concerns and urging a reversal of the policy.
Smotrich even wrote a letter to Israeli Prime Minister Benjamin Netanyahu, which he later released on X, asking for the policy to be reversed, as reported by CNN.
"That decision is extremely odd. This decision is a spit in the face of IDF soldiers, bereaved families, the hostages and their families," Smotrich said, adding, "This is not how you win a war, that's not how you destroy Hamas and that's not how we'll return the hostages."
Fuel shortages in Gaza have exacerbated water and sewage issues, with approximately 70 per cent of the population now relying on "salinized and contaminated" water, as reported by the UNRWA.
The fuel situation has been a key focus of recent discussions, including those with US Secretary of State Antony Blinken in Tel Aviv earlier this month. The move to allow fuel deliveries comes after weeks of pressure from the US, CNN reported. (ANI)
For more details visit us: https://lokmarg.com/