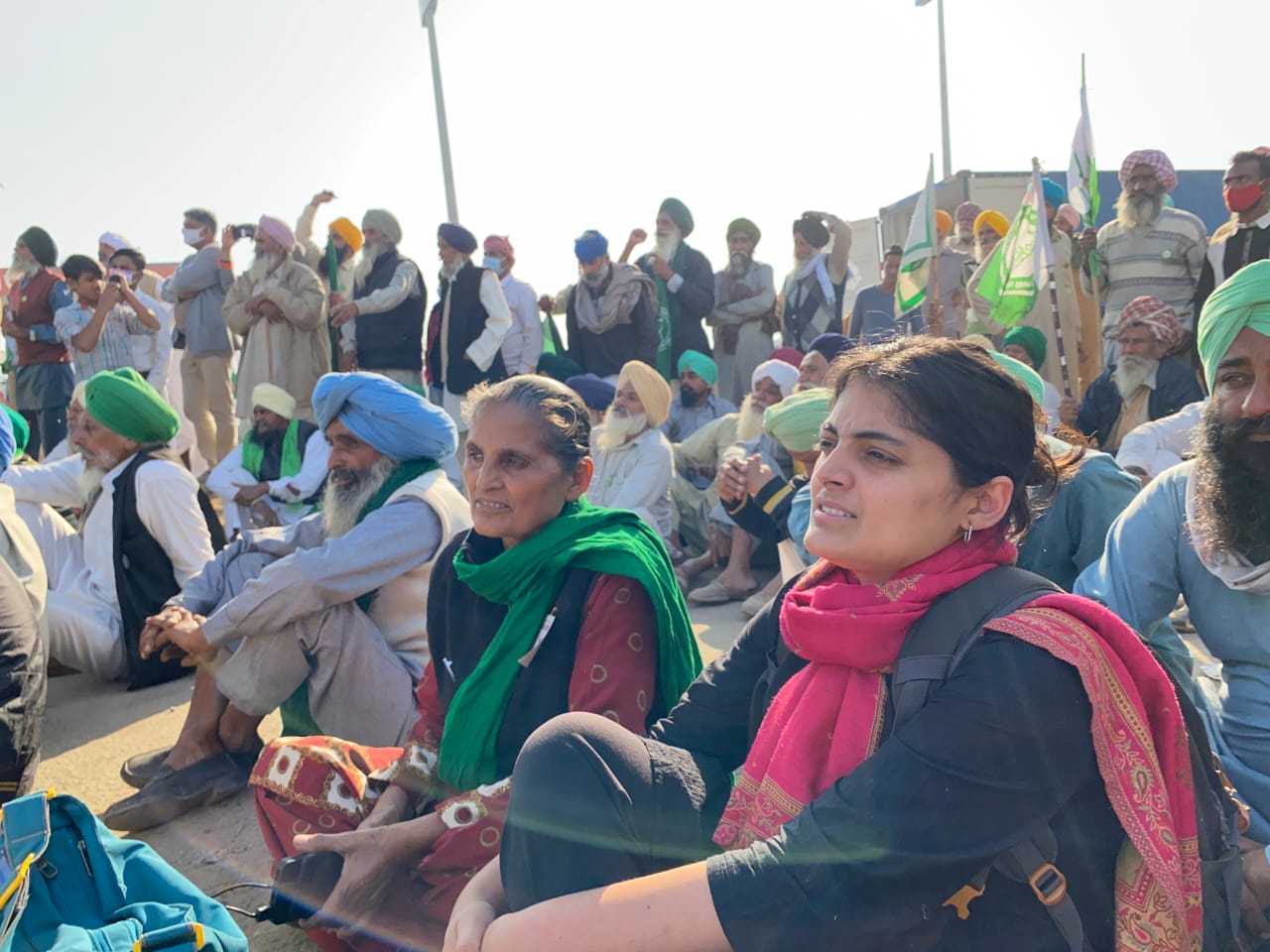 LOK ISSUES
LOK ISSUES
'It is the collective strength of farmers that has kept the protest going'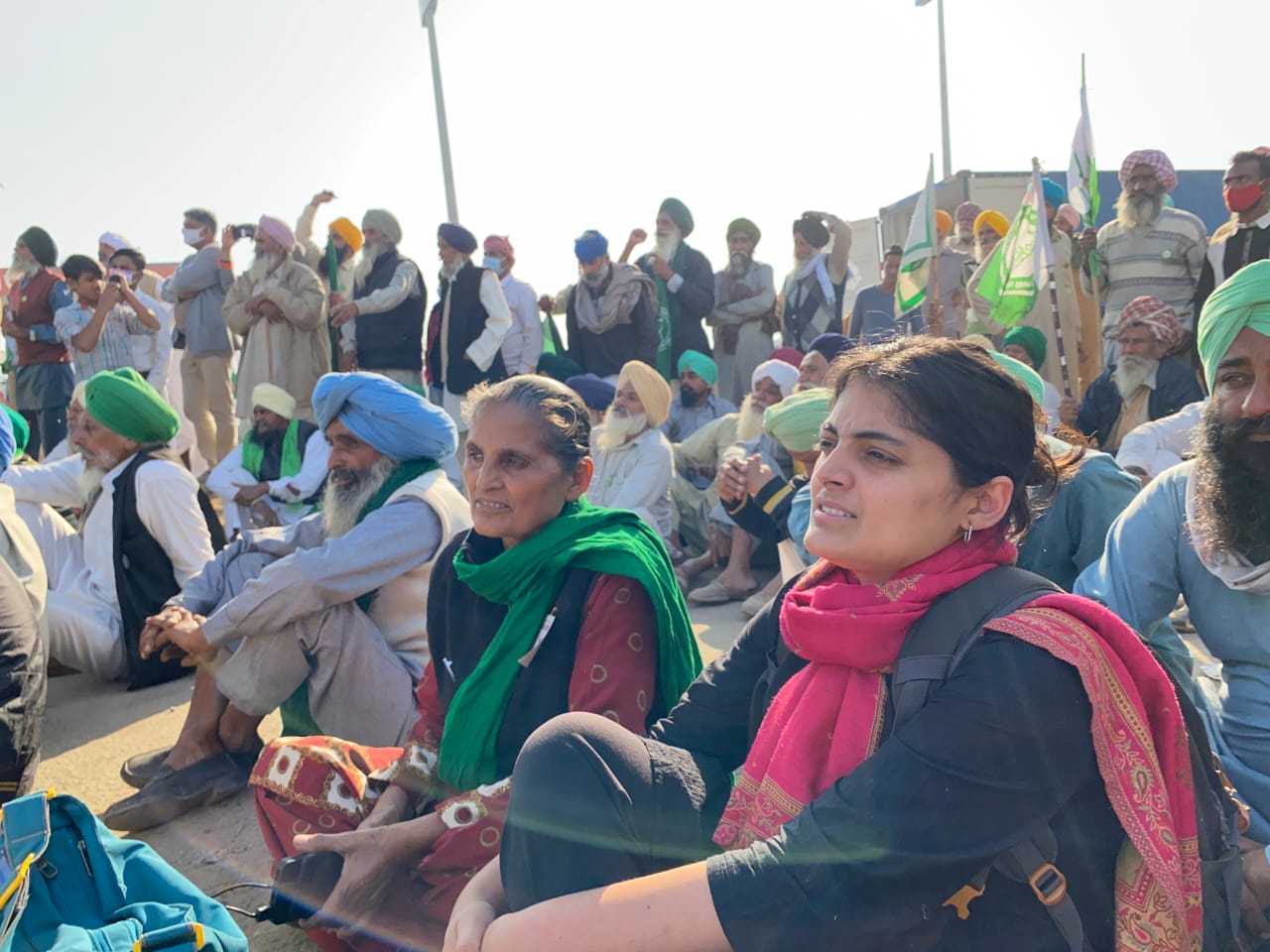 Twenty-nine-year-old dentist from Mansa in Punjab Navkiran Natt has been with her parents at the Tikri Border farmers' protest site since the stir began in November 2020. She explains the reasons for her continued participation in the protest, underlining the determination of participants.
I have two reasons to be at the protest site. First, being a student youth activist I understand how these policies will impact / harm not only farmers but also every citizen of this country in the long run. I am also here to understand those policies better. Second, I belong to a farmer's family. Both my parents' families depend on farming and I know I will be directly affected by these farm laws.
People have not come here to protest for the media glare. Our priority is to get the farm laws repealed and that has not happened till now. So we are still at the Delhi border, with or without media coverage.
We all were well aware that this fight is going to last long; only how long is what we didn't anticipate. The protesters say they will continue however long it takes. It is not, as many have assumed, that the protest is dying down or that farmers have left the protest site out of disappointment and gone back home. We haven't seen anything like that till now.
Extreme weather has always been a problem. When the protest started it was winter which had its share of problems. Now with the summer there is a grave risk of malaria and other diseases as flies and mosquitoes are always buzzing around us. There is a big problem of hygiene. It is not easy to sit on the road in Delhi summers. Not to forget the electricity cuts and water scarcity.
We have also started seeing the impact of the second wave of Covid-19 at the protest site. People are getting infected. Eealising the ferocity of the second wave, protestors are however making sure that they take necessary precautions and keep themselves safe. Those who show any Covid-19 symptoms are being tested and made to isolate. Some go back home for the isolation period. I too am suffering from Covid-19 and at present isolated in my hometown. The Samyukt Kisan Morcha (SKM) also has been encouraging people to get vaccinated. Everyone is collectively making all efforts to reduce / prevent the spread.
Most of our time goes into handling the various initiatives that we started at the protest site. I am the editorial team member of the protest's very own newspaper Trolley Times and engaged in its distribution as well. Besides that we run a Shaheed Bhagat Singh Library at Tikri and keep meeting people through the day and hold discussions on relevant issues. Not to forget the daily personal routine work like cooking, managing the stage or library.
No effort here is individual; everything is a collective effort. We have zero help from the government: in fact the government has left no stone unturned to stop or crush this protest. From an Internet shutdown to road blockage to the cut in water and electricity supply, it has used all means to stop the protest. I would say it is just the collective strength of the farmers that the protest continues. Many people have come forward to help us with the logistics which is also one of the main reasons that this protest has survived so far.
Women have been a part of this protest in large numbers, probably for the first time in Independent India. It is not possible for them to leave all back home and sit for four months at a stretch like the men, but a call from the leaders or SKM is answered by thousands of women.
Like most other women who are a part of the protest, I would like to emphasize that we are not secondary protestors. It is not just that our fathers, brothers and husbands are here; we are also here because this is our cause too. We consider ourselves as primary protestors here. This protest has motivated women to fight for themselves.
I completed my Master's degree during the pandemic and was working on independent projects. Of course I lost those; there has been an economic loss. But again our priorities are set, and we all understand that the protest is far more important. I have come across many young students who have dropped a year of their studies just to be a part of the protest. At this point in time, they say, the fight for their rights is more important than studies.
In the larger political context we need broader solidarity against this fascist government and that is what we are working on.
As told to Mamta Sharma