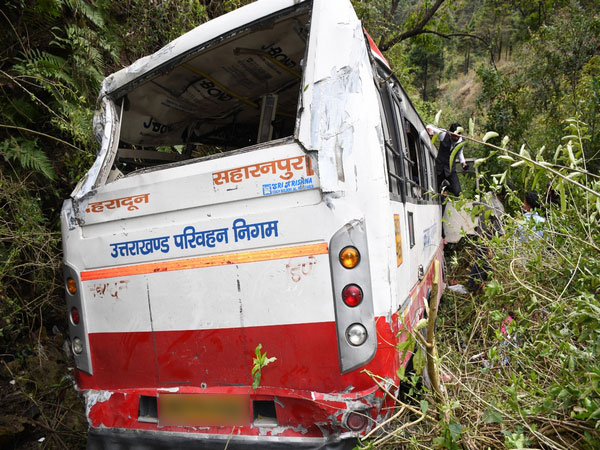 LM NEWS 24
LM NEWS 24
ITBP Rescues 26 People After Bus Falls Into Gorge On Mussoorie-Dehradun Road
The Indo-Tibetan Border Police (ITBP) on Sunday rescued 26 people from a roadway bus that lost control and rolled down 150 feet gorge on the Mussoorie-Dehradun highway.
As many as two girls died and several others were injured after the bus met with the accident that happened near Shergadi on Mussoorie Dehradun main road.
Soon after the ITBP received the information, its troops at nearby locations moved on the spot and they managed to rescue 26 people.
"26 people were rescued from a gorge on the Mussoorie-Dehradun highway by Indo-Tibetan Border Police personnel when a state transport bus rolled down 150 ft after losing control near JP bend," said the ITBP.
The force said that all the rescued were shifted to hospitals, some of which are reported as "critical."
Mussoorie Police earlier told ANI that two girls died in a bus accident on the Mussoorie-Dehradun road and that treatment of all the other injured is going on in the hospital.
A team of police officials, fire service, ITBP, and an ambulance arrived at the spot and conducted rescue operations soon after the input regarding the accident was reported.
The injured people have been taken out of the gorge and sent to the sub-district hospital in Landour.
As per preliminary information, the bus was coming from Dehradun when it lost control and fell into the gorge.
Upon receiving the information, police officials from Mussorie, ITBP, and other relief teams reached the spot and started the search and rescue operations. (ANI)
Read More: http://13.232.95.176/