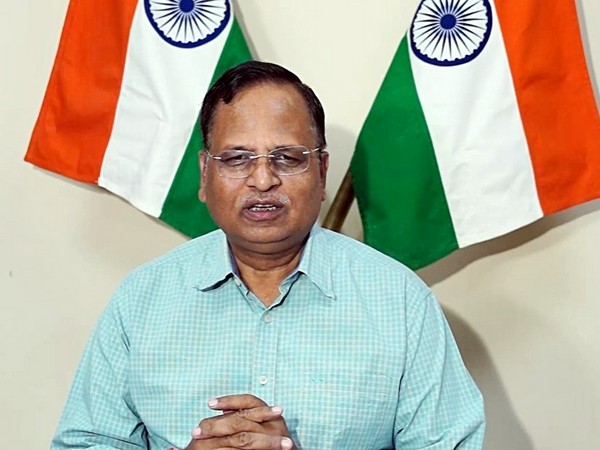 LM NEWS 24
LM NEWS 24
Jain Hospitalised After Falling In Tihar Jail Bathroom
Former Delhi Minister Satyendar Jain has been hospitalised after he slipped and fell in the bathroom at Delhi's Tihar Jail, officials said on Thursday.
Jain, who has been detained in Tihar Jail since last year, has been admitted to the Deen Dayal Upadhyay Hospital with minor injuries.
"This morning around 6 am, under trial prisoner (UTP) Dr Satendra Jain slipped and fell in the bathroom of the Medical Inspection (MI) room of the hospital of Central Jail (CJ-7), where he was kept under observation for general weakness," as per an official statement from the prison officials.
According to officials, Jain was examined by doctors and his vital organs were found to be normal.
"He was further referred to DDU Hospital as he complained about back, left leg and shoulder pain," said an official statement from prison officials.
On Monday, the former AAP minister Jain was taken to Safdarjung Hospital after he complained of health issues.
AAP has claimed that Jain suffers from acute lumbar pain, causing vertigo and chronic lower back pain due to a slipped disc. The pain radiates throughout his lower limbs, leaving him with a constant tingling sensation and decreased mobility, the party said.
A recent MRI conducted on May 3 demonstrates degeneration in all intervertebral discs of Satyendar Jain leading the doctors to advise urgent spinal/vertebral surgery and proper post-operative care, read the AAP statement.
However, the AAP said, Jain has been placed as No 416 on a waiting list by Jail authorities and is expected to be able to undergo the surgery only after a further five months.
Earlier this month, on May 15, Jain had moved a plea in the Supreme Court, seeking bail in the alleged money laundering case against him. He has challenged the Delhi High Court's order dismissing his bail plea in the alleged case.
Jain was arrested on May 30, 2022, under sections of the Prevention of Money Laundering Act (PMLA) by Enforcement Directorate and is presently in Judicial Custody in the case.
The ED case is based on a Central Bureau of Investigation (CBI) complaint registered on the allegation that Satyender Jain had acquired movable properties in the name of various persons from February 14, 2015, to May 31, 2017, which he could not satisfactorily account for. (ANI)
Read More: lokmarg.com