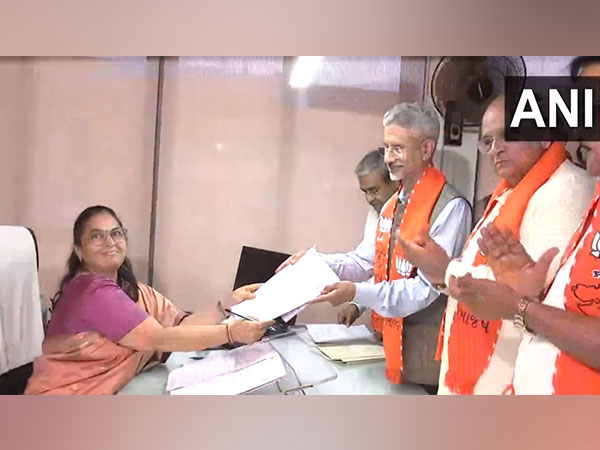 LM NEWS 24
LM NEWS 24
Jaishankar Files Nominations For Upcoming RS Polls
External Affairs Minister S Jaishankar on Monday filed his nomination papers in Gujarat's Gandhinagar for the upcoming Rajya Sabha polls.
After filing his nomination for Rajya Sabha elections, EAM Dr S Jaishankar said, "…First of all I would like to express gratitude to PM Modi, BJP leadership and people and MLAs of Gujarat..Four years back, I received the honour to represent Gujarat in the Rajya Sabha. I received the opportunity to become a part of the changes in the country under the leadership of PM Modi in the last 4 years. I hope to be able to contribute to the progress that will take place in the coming 4 years…"
The Election Commission of India (ECI) earlier announced the schedule for the election across 10 Rajya Sabha seats in Goa, Gujarat and West Bengal to be held on July 24.
Ten members from these states are set to retire in July and August.
July 13 is the last date for filing nominations for the vacant RS seats, EC had said.
The counting of the votes will be done on July 24.
Three Rajya Sabha seats from Gujarat will go to polls as Dineshchandra Jemalbhai Anavadiya, Lokhandwala Jugalsinh Mathurji, Subrahmanyam Jaishankar Krishnaswamy will retire on August 18, an official statement earlier said.
Jaishankar was elected to the Rajya Sabha from Gujarat in 2019, when he was inducted to the Union Cabinet. (ANI)
Read more: http://13.232.95.176/