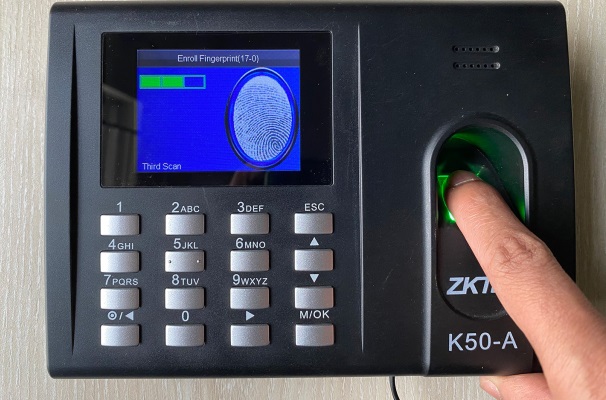 LM NEWS 24
LM NEWS 24
Jammu Kashmir Starts Biometrics Attendance In Schools
In Jammu and Kashmir, the Department of School Education introduced a 'Biometric Attendance System' to ensure attendance by employees. Although it has not been implemented 100 per cent, there has been a significant improvement in the attendance of teachers in government schools since the introduction of this system.
This Beach Model Higher Secondary School Savjian has become the first government school in Jammu and Kashmir, where apart from teachers, the biometric attendance of students has also been started.
ocated in a remote area of Savajian in the border district of Poonch in Jammu province, this school has always been in the headlines for taking a unique initiative.
There are 276 students studying in this school from ninth to twelfth standard. Students are also showing great interest in attending biometric machines and they welcomed the move.
School Principal Anwar Khan while talking to Milap News Network said that Savjian Model Higher Secondary School is the first such institution in Jammu and Kashmir, which has started a biometric attendance system. He said, "Teachers have been bound during school hours due to biometric attendance, similarly children must be bound so that the education system and quality can be improved".
According to Principal Anwar Khan, there are many benefits of biometric attendance, when we have to send the attendance of students up, we used to calculate the number of days of attendance and absence of each individual from the registered and send it, now one click. But the entire PDF file will come out and we will know which child came and how many times. This attendance file will also be sent to the parents in PDF format so that they also know when their children attended school.
In this school, not only the attendance but also to improve the education system, a good laboratory, and library has been established. Tri-curricular activities, quizzes, seminars, and debate competitions are also organized continuously, in the sports department, many children of the school also performed prominently in interzonal and interdistrict competitions.
Yesterday District Magistrate Poonch Yasin Chaudhary also visited this school and appreciated the facilities available there. He also asked many questions of the students, for which he praised the school management for their satisfactory answers. It should be noted that Principal Anwar Khan is not only from Poonch but also among the best teachers in Jammu and Kashmir, he has been DIET Poonch for many years. And have also been imparting training to teachers and lecturers in state-level workshops, and orientation programs. (ANI)
Read More: http://13.232.95.176/